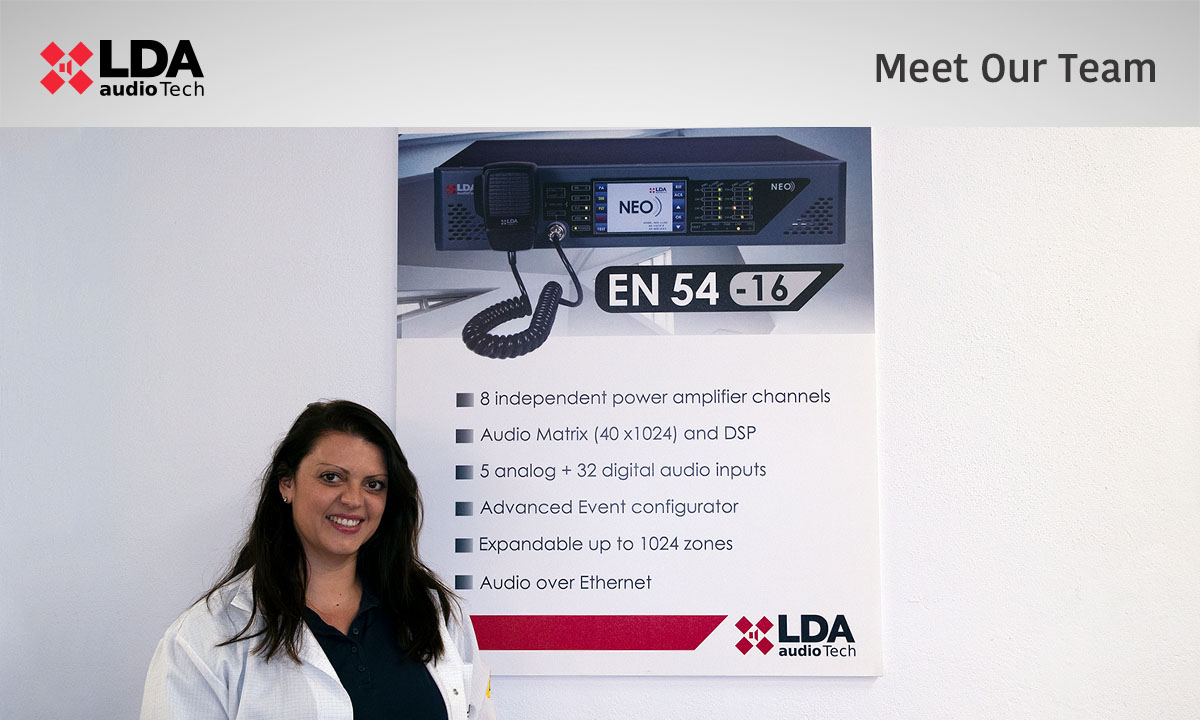 05 Jul

LDA Team Grows: Verónica Olalla

LDA Audio Tech keeps bringing talent to strengthen the production line in its central factory in Malaga and meet market demand. Verónica Olalla is one of the latest additions to the team.

With several years of experience in multinational companies dedicated to automotive electronics, Veronica is a specialist in soldering electronic boards and parts assembly.

In LDA's Production team she is in charge of wiring and subassemblies, as well as assembling equipment belonging to the NEO and ONE series and all their accessories (multizone microphones, fire panels, Ethernet converters, etc.).

Veronica is meticulous and a perfectionist, and comes to LDA eager to continue learning about PA/VA electronics.

LDA Audio Tech manufactures all its EN54-certified public address and voice evacuation systems at its headquarters in Málaga TechPark, one of the most relevant innovation hubs in Southern Europe. The Production Department is responsible for assembling and testing all the equipment that leaves our facilities, ensuring they meet all the established quality requirements.

The NEO and ONE product ranges, together with their accessories, leave LDA's factory in Spain directly to all EN54 public address and voice evacuation installations that operate with our systems in more than 60 countries.