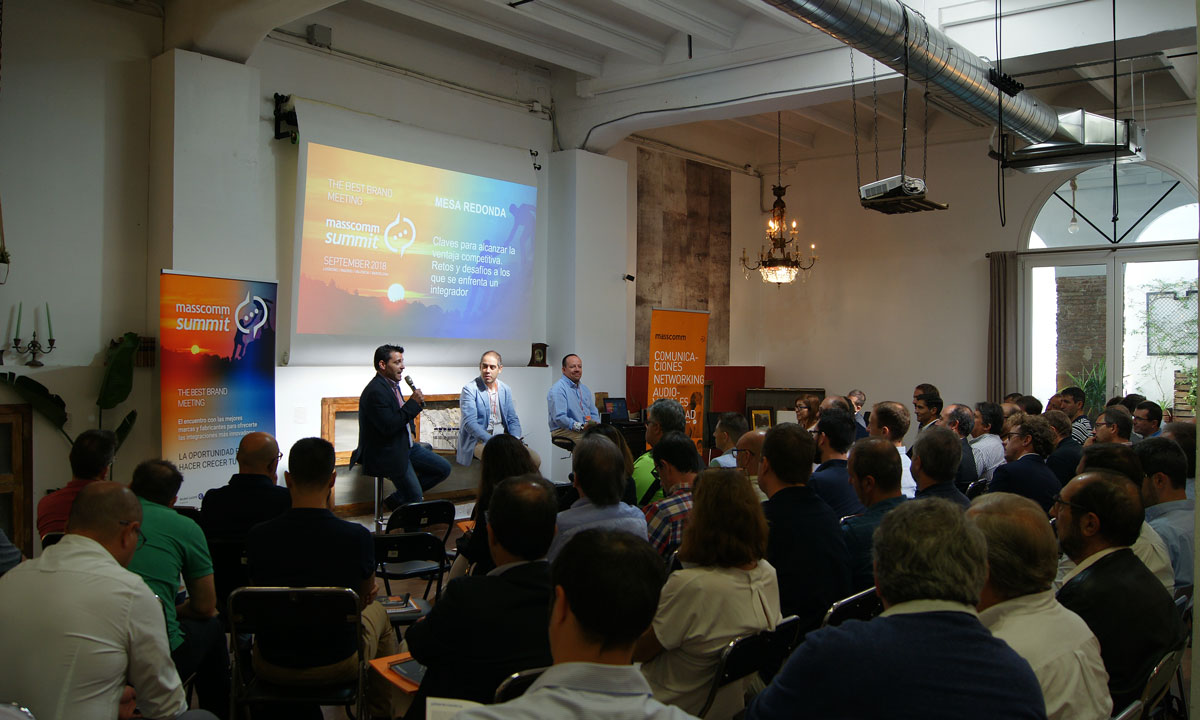 05 Oct

Days of intense networking at Masscomm Summit 2018

LDA Audio Tech has sponsored the celebration of Masscomm Summit 2018, an important event that brought together distributors and manufacturers related to the digital transformation of companies and systems in four Spanish cities: Logroño, Madrid, Valencia and Barcelona.

The summit was organized by the wholesale integrator Masscomm and was attended by the most renowned manufacturers in Spain at an international level in the AV, security and telecommunications sectors, and LDA Audio Tech could not miss this meeting. Around 250 people have participated in both workshops.

During the four days of tour and networking, the activities included round tables, case studies and presentations by sector specialists on systems integration, communication solutions, networks, connectivity and mobility.

There were lot of moments of networking among the attendees, in which the installers could know more about the manufacturers in the exhibition areas.

Masscomm Summit has also offered business coaching sessions and complementary activities in the cities where it has been held, such as visits to wineries or natural spaces. In addition, it has had a demo space where participating brands have been able to show their latest news.

In the case of LDA Audio Tech, the new ONE system for small and medium installations has been the star of the show. With its integrated battery and charger and its innovative Wall & Rack design that allows wall-mounting or 19 "rack installation, LDA's new public address and voice alarm solution has drawn interest from manufacturers, distributors and integrators at Masscomm Summit.

ONE offers all the power of its two class D amplifiers up to 500 W and its 6×6 digital audio matrix expandable in a very compact unit and fully integrated with third-party technologies, extremely easy to install, configure and maintain. The EN 54-16 and EN 54-4 certification guarantees the reliability and maximum performance of the new ONE in all circumstances.