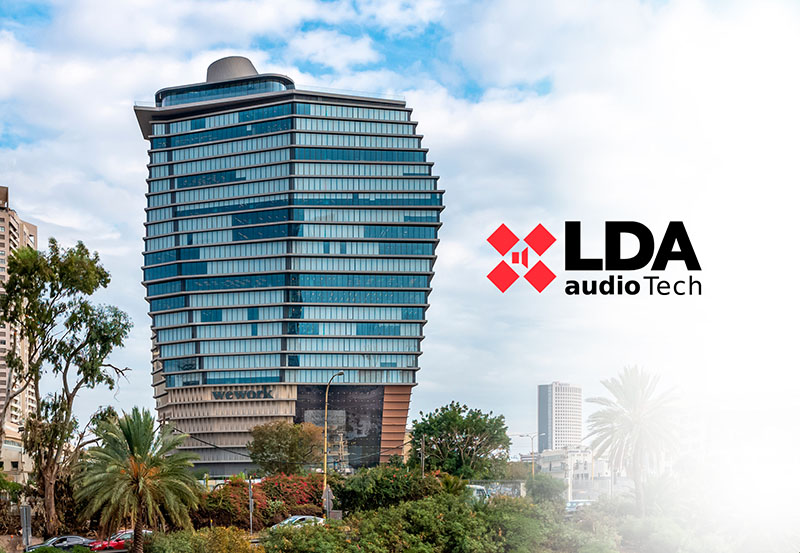 04 Aug

Tel Aviv's ToHa Tower awarded "Best office skyscraper in the world"

The building has LDA Audio Tech technology, thanks to our partner Swilco. The Council on Tall Buildings and Urban Habitat (CTBUH) has designated Totzeret HaHaretz Tower 1 (ToHa) as the best office tower in the world and the best skyscraper in the Middle East and Africa.

Last May, the Council on Tall Buildings and Urban Habitat (CTBUH) Awards were held in Chicago, organized by the World Council on Skyscrapers and Urban Construction (CTBUH).

In this prestigious competition, the most innovative buildings in the world were examined. A particular focus was set on projects and professionals who had made outstanding contributions in the field of sustainability applied to construction. The ToHA tower (Tel Aviv) was selected as the "Best office skyscraper in the world", becoming the first Israeli project to achieve this distinction.

The project also won the award for "Best skyscraper Middle East and Africa", The innovative design and planning of this complex was entrusted to the international architect and designer Ron Arad and the well-known Israeli architect, Avner Yashar. Both architects came together to create an extraordinary construction.
Trust
Within these high quality standards, we are also present through our partner Swilco. The ToHa Tower project has relied on our technology with more than 3,000 ceiling speakers and 400 mounted wall speakers from LDA Audio Tech, all of them controlled by a NEO system. A NEO8060 unit stands as the main controller, including NEO Extensions, which allows for full coverage and warranty.
NEO8060 is a compact device with a plug-and-play technology, which includes in a single 2U equipment what normally requires several references in other manufacturers. It includes 8 amplifiers, digital audio matrix (40×1024), line supervisor, back-up amplifier, double player of pre-recorded messages, etc. NEO8060 allows you to easily scale the system without complications, simply adding NEO-Extension units connected directly to the main controller. Therefore, NEO is undoubtedly the best system for a unique building like this one.
¿Do you want to learn about NEO?