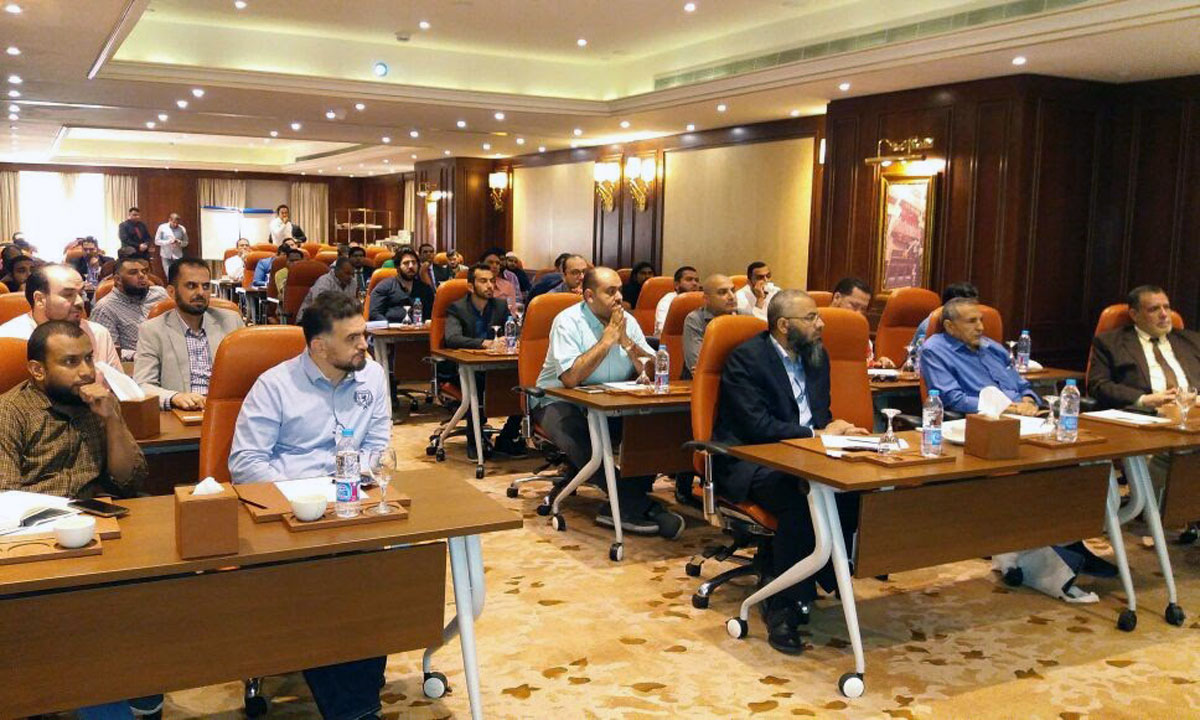 20 Nov

LDA's training days in Saudi Arabia focus on safety and technology

Safety for people and security in all kinds of venues –these are the main objectives for any PA and voice evacuation installation, as they were addressed in both LDA Audio Tech workshops held in Saudi Arabia last week and organised by its partner SecuCom.

There were more than 120 engineering consultants, installers, system integrators and project managers from all over the kingdom. They were very interested in getting to know how a NEO system works since it's one of the most compact and integrable solutions in the voice alarm market.

Francisco Simón, LDA Sales Director, Ibrahim El-Hallak, LDA Product Manager in Saudi Arabia, and Wael Rafati, SecuCom Country Manager, offered complete pre-sales and design training on LDA systems for two days in Riyadh and Jeddah.

"With these workshops, we strengthen our commercial strategy of training and support to our sales channel, and we consolidate our presence in KSA," says Simón. LDA Audio Tech offers refresher courses and up-to-date training to its partners and distributors around the world.

Both seminars included breakfast and lunchtime for all attendees, a perfect occasion for exchanging information and professional networking.
NEO, reliable and scalable
New technology developments are boosting the installation of increasingly compact and scalable public address systems, such as LDA's NEO solution. The NEO8060 central unit along with its extensions and accessories provide easy integration with other communication protocols.
These advanced functions, reinforced with internationally adopted standards like EN 54 certification, make NEO an optimal PA and voice alarm solution for any venue.
NEO follows a plug & play philosophy and implements the TCP / IP and audio over Ethernet protocols, which allows you to integrate it with other systems such as IP telephony, digital signage, AV intercom, etc.