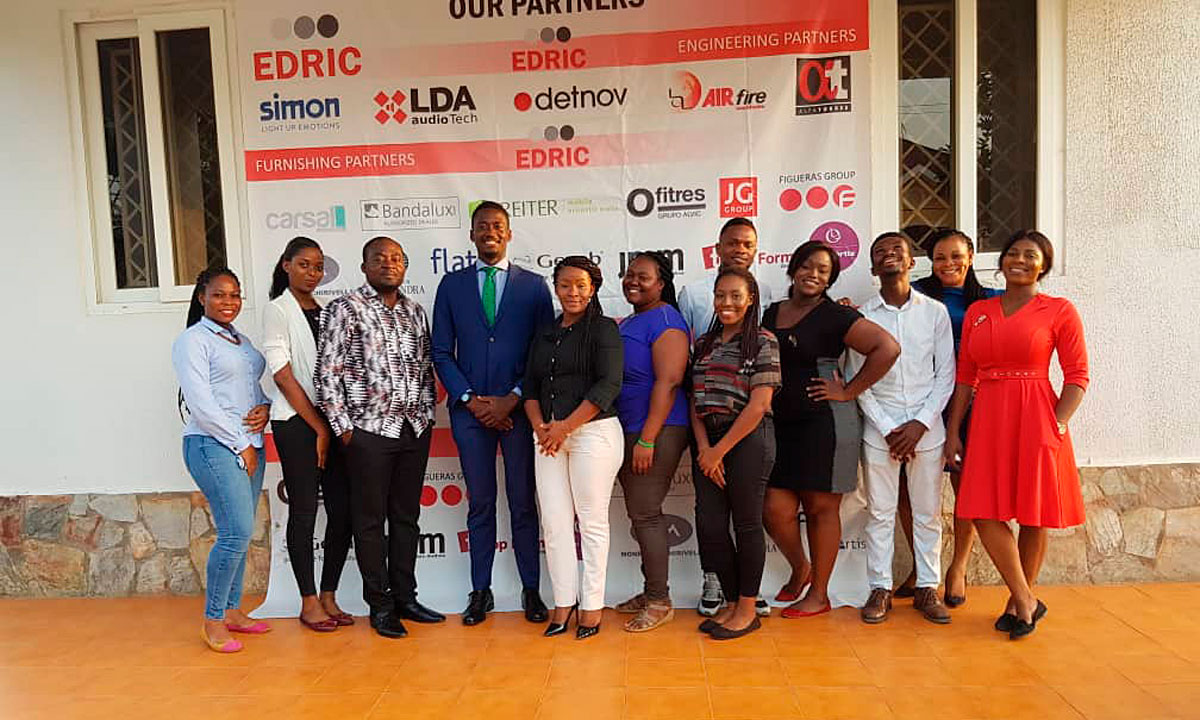 10 Jun

New seminar in Ghana with EDRIC Group

LDA Audio Tech's continuous training plan visited Africa again in March, this time at EDRIC Group facilities, to deliver a seminar about NEO and ONE, our EN 54 certified public address and voice evacuation solutions.

The training day addressed different technical aspects related to these PA/VA systems, from their installation and commissioning to the functionalities they offer in different evacuation and emergency scenarios.

The seminar attendees came from different integrators and installers in West Africa, as well as representatives of the Spanish Chamber of Commerce in Ghana.

Sultan Alubankudi, LDA Sales Manager and Business Development for Africa and the Middle East, was the main speaker at this training in the coastal city of Tema.

The interest of the attendees focused above all on ONE's possibilities for small and medium format installations, thanks to its adaptability, since it can be implemented as a stand-alone system or in an expanded and distributed way.

ONE is extremely easy to install and configure. Having the built-in battery does not require complex wiring and its versatility to be used both in a wall and in a rack allows it to be adapted in almost any configuration. It fluently integrates with third-party technologies and with its double EN 54-16 and EN 54-4 certification offers maximum safety and reliability in all conditions.

The possibilities of NEO as an ideal system for medium and large installations were also discussed. Although these kinds of projects are less frequent in this geographical area, also offer great technical challenges for local integrators, and NEO can help them.

The seminar was also an occasion for networking among the attendees. This meeting was a good example of how LDA Audio Tech made in Spain technologies have established a nice market footprint in the area of influence of West Africa.

As for EDRIC Group, it has two divisions: EDRIC Engineering is engaged in civil engineering and fire protection, while EDRIC Furnishing offers interior design services.