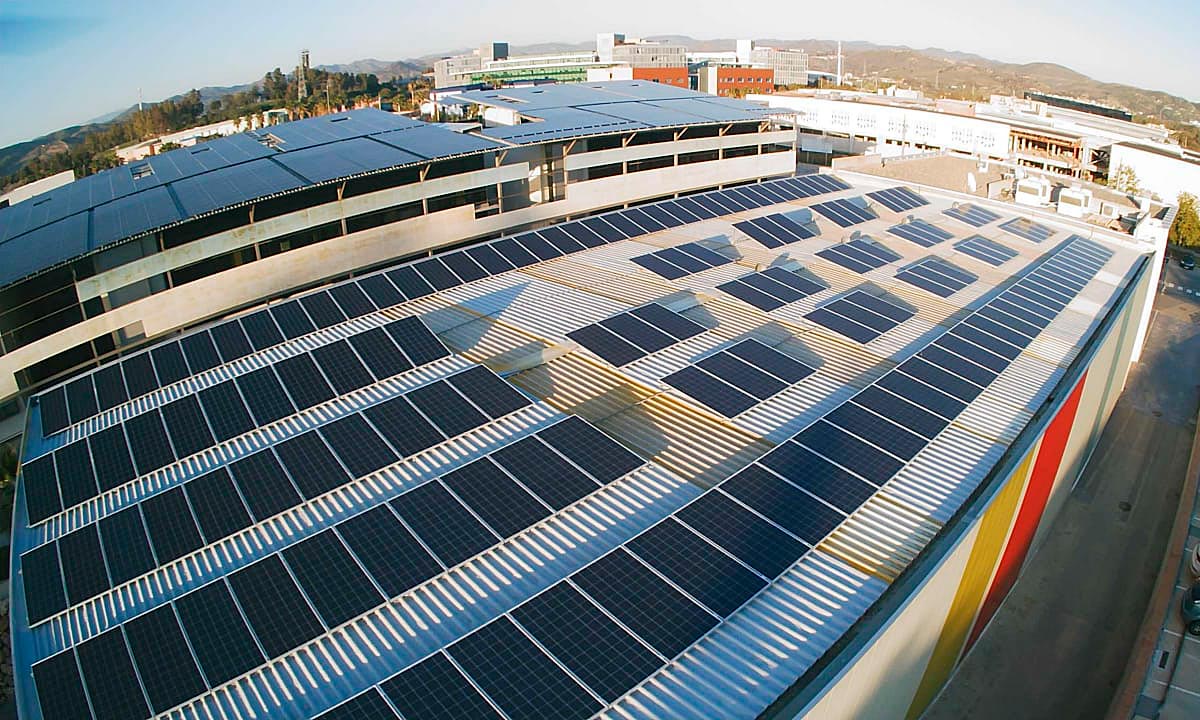 17 Aug

LDA uses solar energy to manufacture 100% sustainable products

LDA Audio Tech gives a boost to its sustainability strategy by installing solar panels at its headquarters. Thanks to this, the company will be energy self-sufficient and reduce its ecological footprint at manufacturing its products, 100% sustainable and exported to more than 50 countries around the world.

The location of our headquarters in Malaga, a place with 320 days of sunshine and more than 3,000 hours of sunlight per year, makes it the most conducive environment to undertake this sustainable transformation. The ultimate goal is to be 100% self-sufficient and contribute to the great innovative ecosystem of southern Spain known as Malaga Valley.

With the solar panels already installed, 80% of the energy used in the manufacture of LDA Audio Tech products now comes from clean sources.

For this project, 120 solar panels have been used with an area of ​​approximately 400 square meters. They are expected to produce 82,000 KWh per year that will mean a reduction in CO2 emissions of up to 57 tons per year. This is equivalent to the consumption of 10 average households for 12 months.

This action is part of the LDA Audio Tech's commitment to protect the environment through a long-term growth and sustainability strategy. This company policy includes cross-cutting management measures that are part of its corporate social responsibility.

In addition to the use of clean energy, LDA also works for responsible consumption and efficiency improvement with complementary investments, such as changing 100% LED lighting in all the company's facilities, which will reduce consumption by 50%.

As for its manufacturing activity, LDA Audio Tech is ruled by a philosophy of sustainability throughout the product cycle, which is RoHs compliant. This means all our products are manufactured without using hazardous materials for health and the environment, as stated by Directive 2002/95/EC of the European Union about Restriction of Hazardous Substances.

The company also comply with the Eco RAEE canon and the international WEEE rate that guarantee the process of recycling and environmental management of electronic waste, thus contributing to the reduction of the ecological impact on industrial production processes.

The growth, sustainability and environment protection strategy developed by LDA Audio Tech also includes other actions to reduce the ecological footprint, such as:
Replacement of disposable cups and bottles with drinking fountains, cups and glass bottles for all the staff.
Policy of sustainable transport, using rail instead of air transportation for professional travel whenever possible.
Reduction of company trips when they are not necessary using online communications instead, such as videoconferences and remote assistance.
Paperless office, prioritizing digital tools instead of paper for all internal procedures.