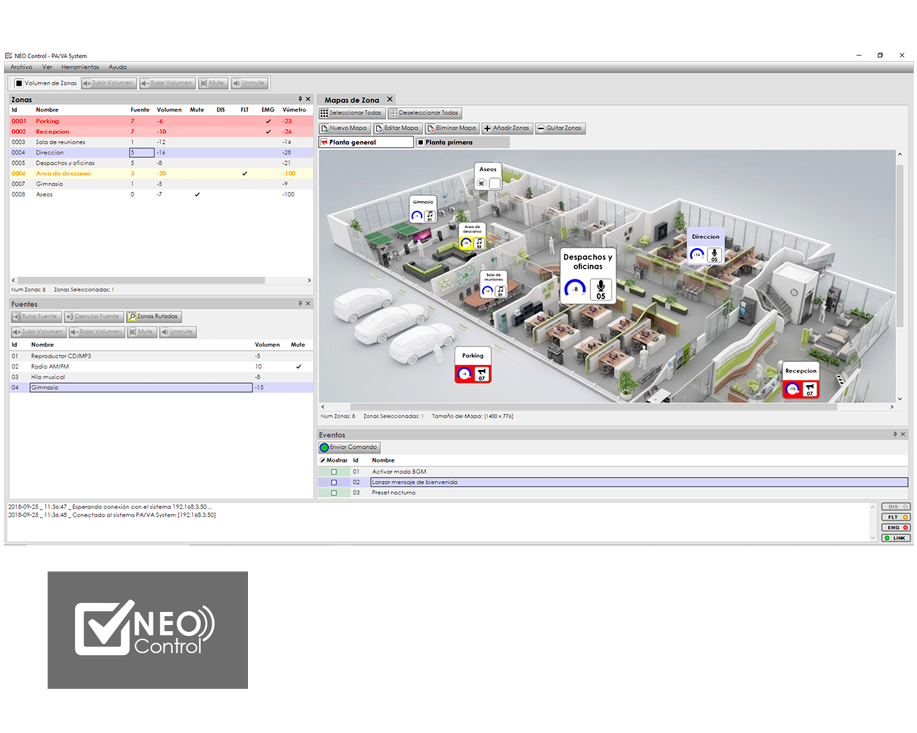 26 Mar

LDA offers a free 6 month trial license for NEO CONTROL

The best way to know if a product meets your necessities and objectives is to try it, and here at LDA Audio Tech we realise this. For this reason, and thinking of our clients, we offer the possibility of having a 6 month trial license of NEO CONTROL.

NEO CONTROL is our latest software which allows you to manage NEO systems remotely from a central computer. You can quickly make different operations like changing volume levels, audio channels, broadcast messages or even activate any function in the system.
Likewise, the user interface is very intuitive for the user's best experience, being able to use the building's drawings as a background image with a very simple configuration.

It should be highlighted that NEO CONTROL is a self-installing app without a database that allows you to control and easily supervise any NEO system from LDA Audio Tech through remote and safe access.

Its main characteristics are:
Safe centralized control of the NEO system.
Quality audio routing.
Easy to install and configure.
Volume control.
Complete system surveillance (failures, evacuation mode, etc.) by zones.
Allows for the addition of the installation's blueprints.
Synced with the NEO system.
No database configuration.
Exclusive for NEO systems (units NEO 8060 and NEO Extension).
A NEO system can accept a maximum of 5 connections from NEO Control.
NEO Control allows for the control of a single NEO 8060 system + NEO Extensions. It doesn't allow for the control of multiple NEO systems.
Obtaining this software´s license is very simple, just follow these steps:
Install the software on the PC which will control the NEO system.
Execute NEO Control and copy the installation code shown on the start screen.
Access the license web: www.license.lda-audiotech.com and follow the steps.
Execute NEO Control and input the activation code generated on the web.
NEO Control is a great added value. Because of all this, don't miss out on the opportunity to obtain a free license to try NEO Control for six months. A timespan in which you will be able to test its versatility and efficacy.