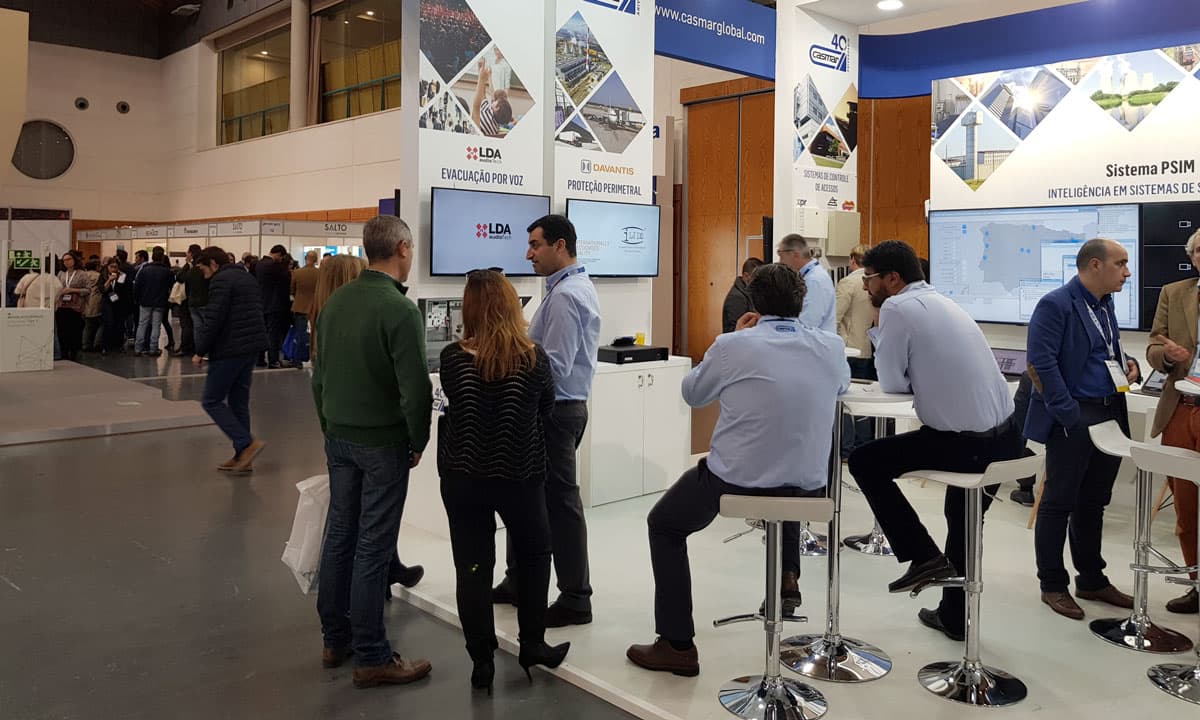 21 Nov

NEO and ONE took part in the security fair of Portugal, Proteger 2018

LDA Audio Tech public address and voice alarm systems were present at Proteger 2018 in Lisbon (Portugal), the most important security fair in that country and one of the most important meeting points of the sector on the European calendar.

LDA participated in the stand of its partner Casmar, where we showed the advantages and news of the NEO EN 54-16 certified system and the ONE EN 54-16 and EN 54-4 certified system for fire protection and safety in emergency situations.

The sixth edition of the event, organized by the Portuguese Security Association (APSEI), was held between November 13 and 15, 2018 at the Parque das Naçoes in Lisbon, a place chosen for its large exhibition area, centrality and ease of access.
Security and innovation
The main government agencies and companies in the sector with more than 1,500 security professionals from Portugal and other European countries gathered at Proteger 2018, which on this occasion had electronic security and new technologies as its central theme.
LDA Audio Tech's public address and voice evacuation solutions offer a high capacity for integration with third-party systems thanks to their flexibility and the innovation of their components. This way we can guarantee the maximum security in any emergency situation, with total robustness and reliability.