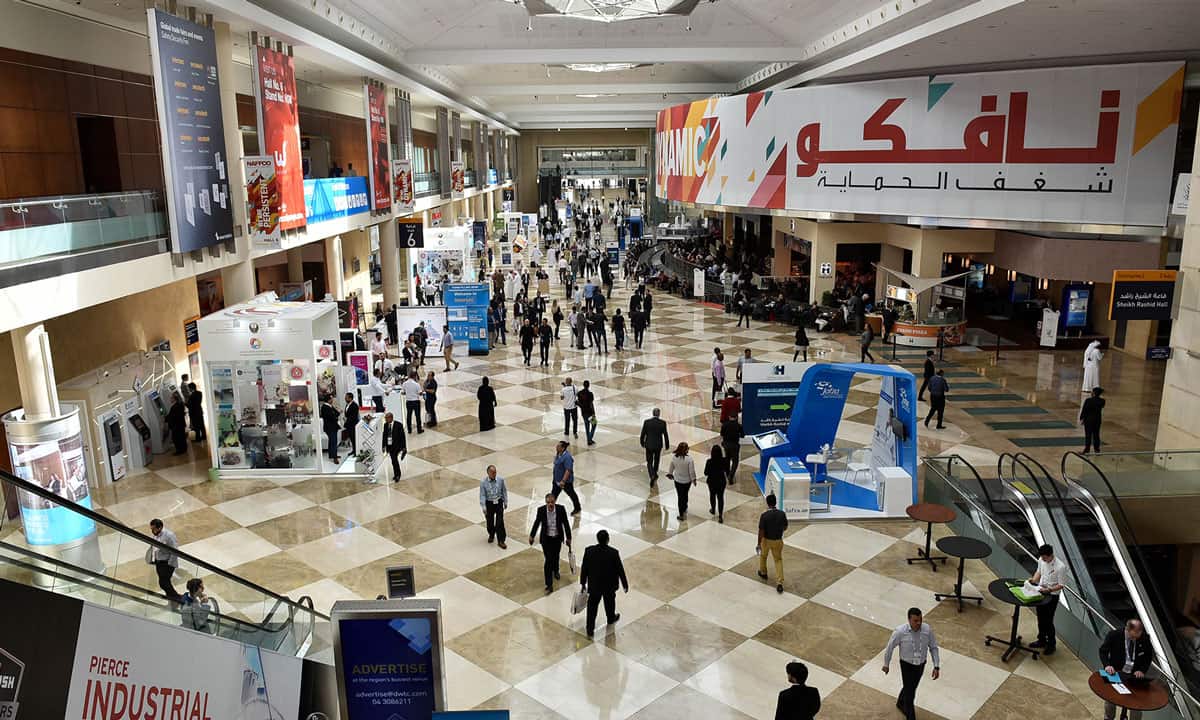 27 Nov

Intersec 2019: LDA Audio Tech strengthens its position in Middle East with ONE as new launch

LDA Audio Tech will participate in the Intersec 2019 fair, that will be held in Dubai from January 20 to 22 2019, and with ONE as its new launch in public address and voice alarm systems.

Intersec 2019 kicks off the yearly calendar of large exhibitions as the most important international fair in fire safety, security and protection.

With this event LDA Audio Tech further consolidates its presence in the Middle East, where it is already a key partner to work on large civil works projects that include public address and voice evacuation installations.

LDA Audio Tech will have a space in the area dedicated to fire safety, where it will show its products and specialized solutions from the stand 3-F40. If you want to visit us at Intersec, you can register online on the official website of the fair:

Register online for Intersec 2019
Exponential growth
The Spanish brand is already widely recognized among integrators, installers and project managers in the area, which makes it a leader in the sector and an unquestionable reference in terms of innovation and new developments.
A key point to the commercial success of LDA Audio Tech in the Middle East are the Civil Defense official agencies' approval in the countries of the area, difficult to obtain due to the high level of the requirements.
Reference in Middle East
Thanks to the intense work of the LDA engineers team, approvals have been obtained for the commercialization and installation of products in the Arab Emirates, Qatar, Kuwait, Jordan, Oman or Saudi Arabia. This has opened the doors to the great expansion of the brand in these countries.
There are lots of facilities in the Middle East with certified and made in Spain LDA technology, such as the American International School of Jeddah, the ambitious project of historical recovery Heart of Sharjah, the great Malathak Towers and the hotels in Masfala, the Sultan Qaboos Youth Complex in Oman, the King Abdulaziz University or the university residences of the Qatar Foundation.
ONE, the great launch of 2019
The latest innovation in the market that LDA will show at Intersec 2019 is the new ONE PA/VA system, certified according to the EN 54-16 and EN 54-4 international standards. The compact and minimalist design of ONE makes it the perfect solution for basic installations that need to optimize their resources without sacrificing safety and reliability.
ONE has two class D amplifiers up to 500 W (maximum total power of 500 W according to EN 60065 and 200 Wrms according to EN 54-16) and a backup amplifier, with 6 outputs/zones, 3 analog audio inputs and one 6×6 expandable digital matrix.
Wall & Rack design and ease of use
The innovative ONE Wall & Rack design allows wall mounting or installation in a 19″ rack, adapting smoothly to any space requirements in any kind of installations. In addition, there is no need to use external applications to make ONE fully operational without delay, integrating at ease with third‑party technologies. ONE is very easy to install, star-up and maintain.
These features make LDA ONE the the most suitable solution for compact installations that seek all the advantages of an all-in-one public address, background music and voice alarm system with the demanding requirements of EN 54‑16 and EN 54‑4 standards for systems and speakers. Supermarkets, corporate buildings, retail and small hotels are some of the projects where ONE will be able to unfold its full potential in versatility and power.