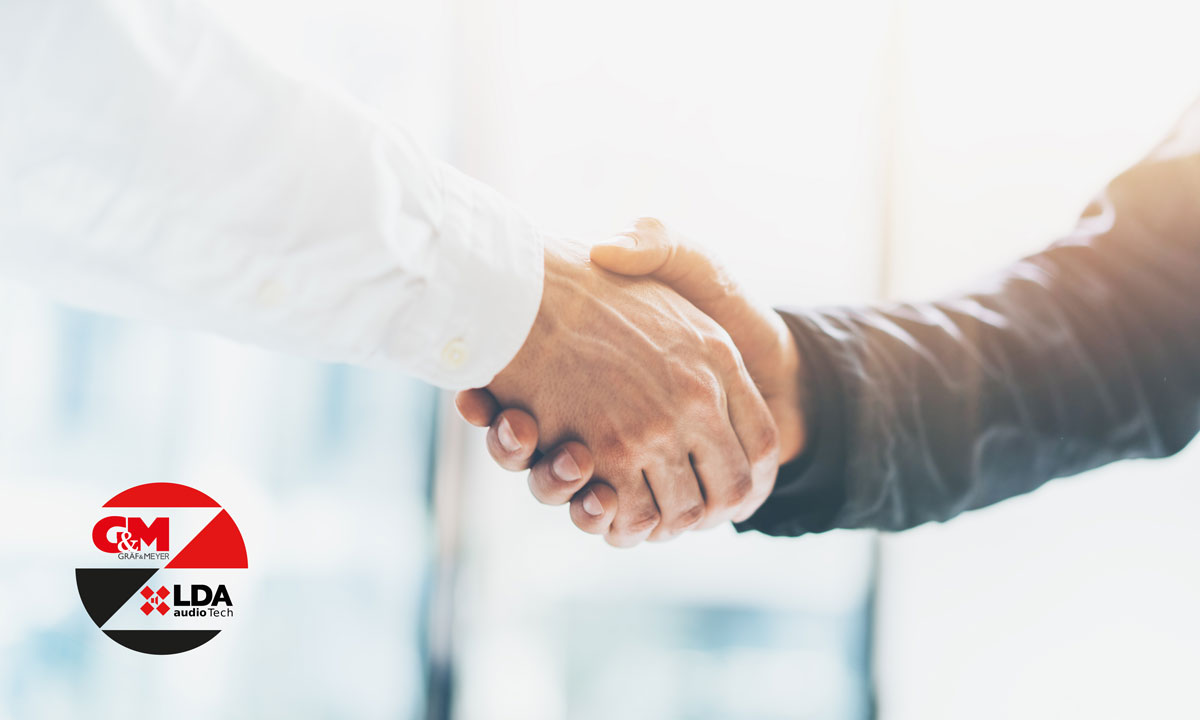 08 Nov

LDA and Gräf & Meyer sign partnership agreement for European market

LDA Audio Tech have signed with the German company Gräf & Meyer GmbH a partnership agreement for joint development in the European Market. Thanks to this alliance, Gräf & Meyer will become effectively the LDA Audio Tech office for Central Europe.

LDA Audio Tech products will be adapted to the needs of the Central European market and Gräf & Meyer will be the local representatives in Germany, Luxembourg, The Netherlands, Belgium, Austria and Switzerland, providing direct support in local languages.

The Gräf & Meyer portfolio will be enriched with the innovative products of LDA, which in turn will increase its brand presence in the German area of influence.

The agreement comes after several years of cooperation and joint work by both companies. In 2014, the first contacts were made and the different ways of collaboration in terms of products, areas of influence and joint distribution strategies began to be explored.

Throughout this process, technologies and know-how have been shared in terms of voice evacuation systems, and the foundations have been laid to develop joint business lines in Europe.

Looking ahead, LDA Audio Tech and Gräf & Meyer GmbH plan to expand the terms of their close partnership to enhance their strengths and offer their customers products increasingly adapted to their needs.

With more than 40 years of experience, LDA Audio Tech is one of the leading manufacturers of audio, public address and voice alarm systems for evacuation. It was the first company in Spain to obtain the demanding EN 54-16 certification and today it is an international benchmark that exports and develops projects in more than 50 countries in Europe, Latin America, the Middle East, Africa and Asia-Pacific.

For its part, Gräf & Meyer GmbH has 25 years of experience in the development of technological solutions for audio, evacuation and communications. It has become a renowned brand that stands for individual, high-quality technology at a competitive price-performance ratio. With customers throughout Europe, Russia and United Arab Emirates, it has developed proyectos de alto nivel such as systems installation in Greek airports.