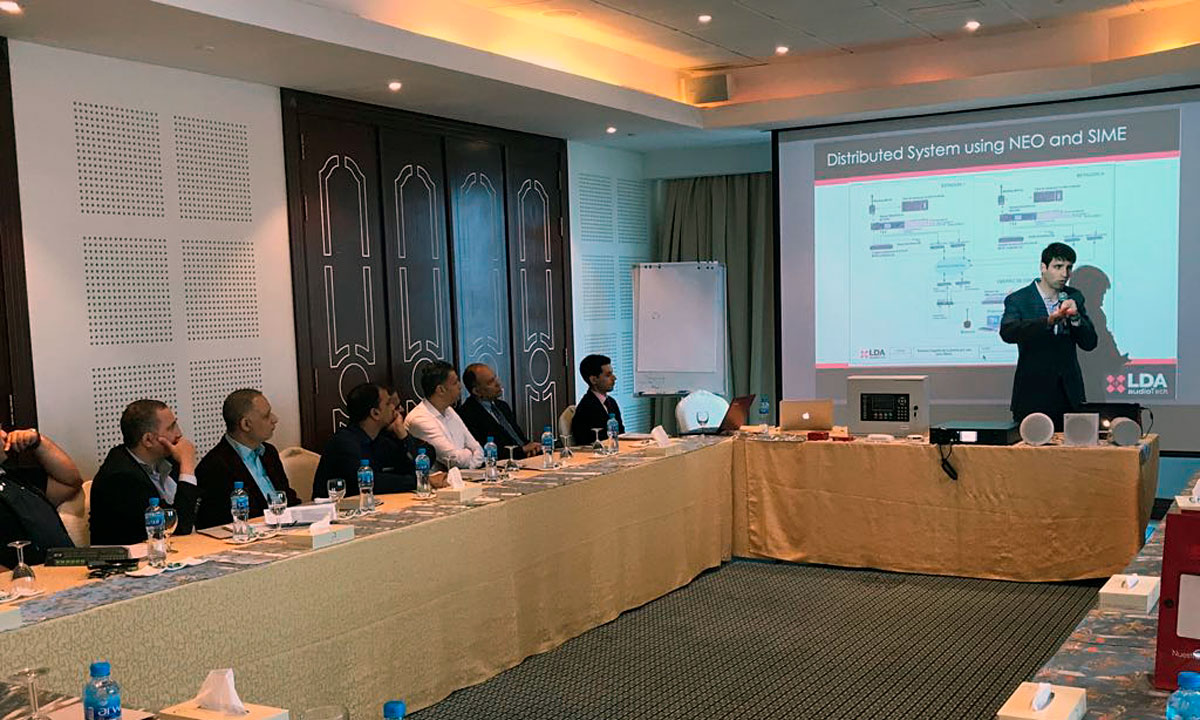 21 Feb

LDA Audio Tech technology keeps growing within the Arab market

A new training day in Kuwait about integration in public address and voice alarm systems has marked one more step for LDA Audio Tech's strengthening within the Arab market.

The event was jointly organised with partners Bader Mohamed A. Almailam General Trading & Contracting Co. and the manufacturer of fire alarms DETNOV. It was attended by representatives of the Kuwait Fire Service Directorate, the government agency for fire protection and disaster prevention.

The LDA Sales Director, Francisco Simón, focused his presentation on the systems integrated by serial port RS485.

The NEO public address and voice evacuation systems allows easy low level integration with third-party systems through this standard. It's a multipoint differential bus system, also known as EIA-485, perfect for the transmission of information over a greater distance with an obvious immunity to noise.

All this makes NEO one of the most versatile and scalable systems on the market in the field of security and fire protection.

LDA Audio Tech has also received the official approval to sale its products in Kuwait, which allows the company, whose systems are already in more than 40 countries around the world, to continue its consolidation in Western Asia.

Bader Mohamed A. Almailam General Trading & Contracting Co. has more than 50 years of experience and first class license in security systems and fire alarm.