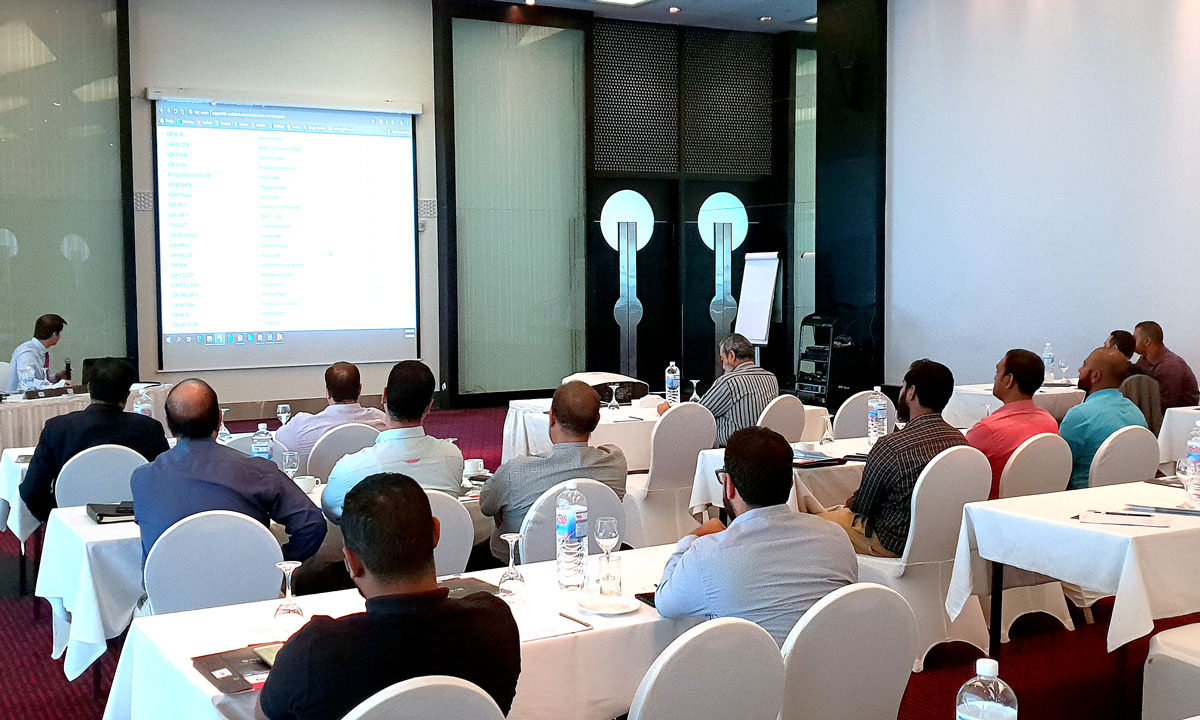 16 Oct

New training days on voice evacuation in Saudi Arabia

LDA Audio Tech and SecuCom have organised a new edition of their seminars on public address, voice evacuation and security in Saudi Arabia (KSA), aimed at consultants, engineers and project managers in the area.

The sessions were held in the cities of Jeddah and Riyadh, where attendees discussed the technical aspects of LDA Audio Tech's public address and voice evacuation solutions.

In particular, they discussed the integration with third-party technologies, a very relevant requirement in installations of this type and that LDA systems fulfil perfectly because they allow to be integrated with total ease thanks to its Plug & Play philosophy.

The program of the seminars, given by the commercial director of LDA Francisco Simón and the sales manager at KSA Sufyan Habib, included an introduction to public address and voice evacuation systems, the main advantages offered by LDA to installers and integrators, the LDA footprint in the Saudi market and a product and features showcase.

In particular, they learnt more about the NEO system, EN 54 certified and with a long record in medium and large format installations around the world. NEO not only offers a complete and reliable voice alarm and public address solution, but it also has great functionalities thanks to its complete range of accessories and speakers.
New ONE system
The new ONE system developed by LDA Audio Tech was also introduced. ONE is a very versatile solution for small installations, in which the same NEO integration and scalability philosophy has been followed.
In addition, ONE presents an innovative Wall & Rack design that allows its adaptation to wall or rack installations, and of course also has its own range of accessories and others shared with NEO.
More than a hundred attendees from all over the country were able to see at first hand the solutions offered by LDA for venues such as universities, shopping centres, airports or corporate buildings, among others.
SecuCom, an LDA partner in the area, is a specialized distributor of products and technologies for voice, data and video communications that works with leading manufacturers in the Gulf and North African territories.