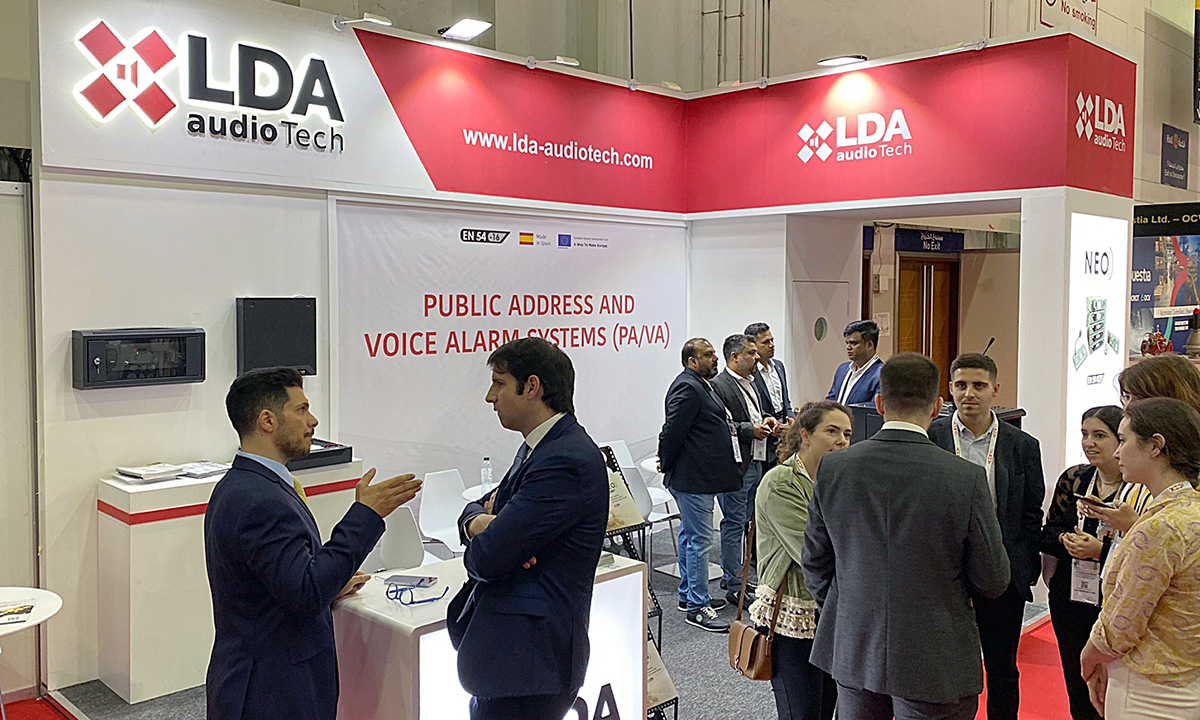 25 Jan

LDA strengthens its Middle East and India strategy at Intersec

LDA Audio Tech's presence with its own stand at the last edition of Intersec 2023 has helped to reinforce its strategy in the area and to keep betting on the Middle East and India as key markets.

The show closes with a very positive balance after regaining the levels of visitors before covid. LDA's stand in hall 4 received many visitors from partners interested in the latest EN 54 certified public address and voice evacuation systems.

Intersec 2023 served to expand the brand's network of influence through new contacts with valuable business potential. It has also strengthened existing business ties in the area, where LDA has long-established relationships with numerous local partners.

LDA's sales team was very active at the show, with the entire LDA KSA, LDA India and LDA Qatar teams and representatives from LDA's parent company LDA Spain attending the public during the three days of the show.

The event was a showcase for the new brand innovations planned for 2023, including the expansion of the range of EN 54 24 certified loudspeakers, new developments for the NEO and ONE systems, the update of the SIME platform and the deployment of cloud services.

The public address and voice alarm systems manufactured by LDA in Spain are widely renowned in the Middle East, where they have been present for years in public installations of all kinds: transport networks, shopping centers, corporate and government buildings, etc.

The international EN 54 certification which all LDA systems have is highly recognised in the area and opens the door to obtaining other authorisations which are essential for exporting to these countries. LDA Audio Tech has the approval of the Civil Defense agencies of UAE, Saudi Arabia, Qatar, Jordan, Oman and Kuwait, among others.

LDA Audio Tech will participate again in the next edition of Intersec, scheduled for 16-18 January 2024 in Dubai.