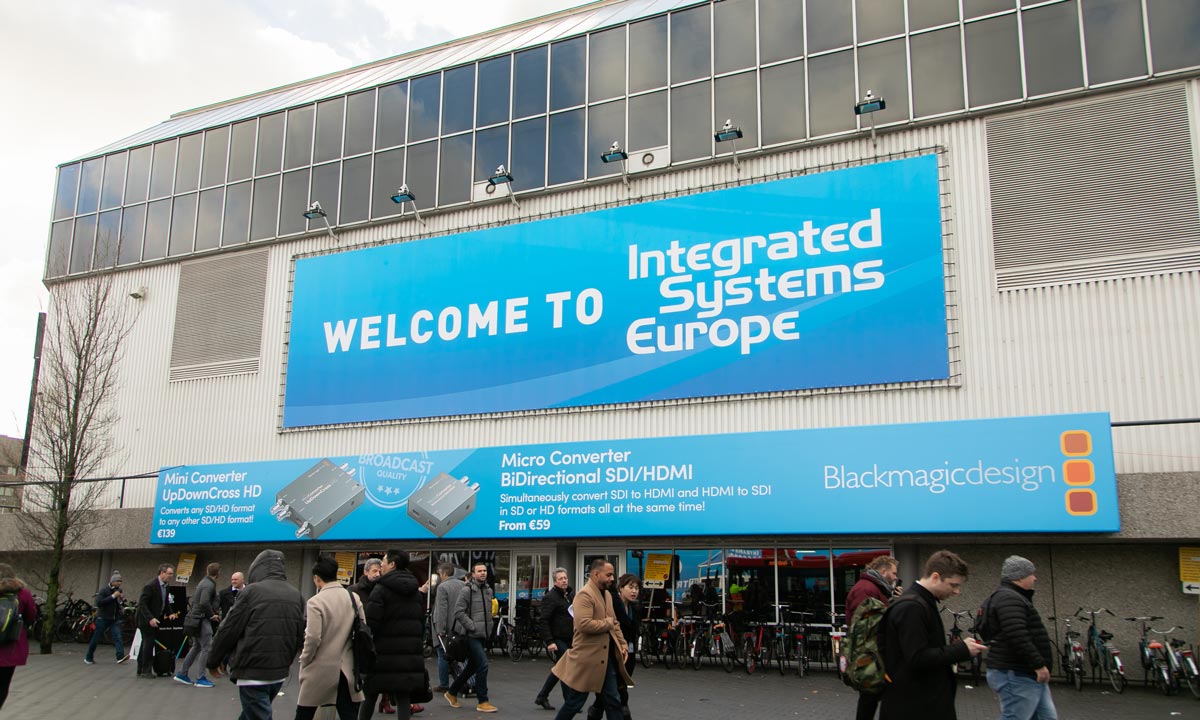 20 Jan

ISE 2020: sharing space with Gräf & Meyer and latest news

A stronger presence in Central Europe through the collaboration agreement with Gräf & Meyer GmbH and the latest features for NEO and ONE are some of the LDA Audio Tech news for its eighth year attending Integrated Systems Europe (ISE), the world's most important audiovisual installation trade show.

ISE 2020 will be held again in Amsterdam from 11-14 February and will gather all leading international companies in AV technologies and systems integration. One more year, LDA Audio Tech will be at hall 7 to show its products and strengthen commercial ties with partners and distributors worldwide.

LDA Audio Tech will offer live demonstrations from its booth 7-M220, equipped with a 32U rack, fully operational with NEO and ONE systems, NEO Extension units, speakers, and voice alarm panels.

Download our invitation to ISE 2020
Stand with Gräf & Meyer
The company will share space at ISE for the first time with its German partner Gräf & Meyer GmbH, after their agreement for joint development in the European market. This company has become the LDA Audio Tech office for this area, including Germany, Luxembourg, The Netherlands, Belgium, Austria and Switzerland.
Thanks to this cooperation, LDA Audio Tech keeps growing worldwide and reinforces its presence as a premier provider of EN 54 certified public address and voice alarm systems.
Integrated Systems Europe is a great showcase for the launch of new products and features. In 2020 LDA Audio Tech goes with its two main product lines in fullness and good expansion, with some updates that improve performance and increase versatility.
LDA ONE, versatile and cost-effective
This is the case of ONE, the most compact and cost-effective EN 54 PA/VA system in the market, which now becomes expandable thanks to the new functionality developed by the R&D team. Thanks to that, up to 10 ONE units can be connected to serve 5,000 W, something that makes it the ideal option for systems that have many areas to cover with little power.
LDA ONE is a complete EN 54-16 certified public address, background music and voice alarm system that includes an integrated EN 54-4 battery charger in the same device. ONE has an innovative Wall & Rack design that allows it to be mounted on both the wall and the rack, according to the needs of each project, and is designed for small and medium installations since it is very easy to install and configure.
Our best-seller NEO
Since its launch last year, ONE teams up with NEO, which will also be present at ISE as the brand's main product line. With a long story in the international market as an all-in-one solution for medium and large venues, LDA NEO is an EN 54-16 certified public address, background music and voice alarm system with high scalability thanks to NEO Extension units.
NEO and ONE will be accompanied at ISE by the EN 54‑24 speakers on the home stretch of the process with Applus+ certified body. Among them are the CH-32TN 3" model, one of the smallest certified speakers in the market, and the PCP-20TN, a cost‑effective and light sound projector made in ABS plastic.
International projects
For the eighth time in succession, LDA Audio Tech will be at ISE this year, reassuring the maturity of the Spanish brand in the AV and safety industry worldwide. This has been a quantitative growth, opening new commercial offices in countries such as Colombia or Ivory Coast and multiple projects with EN 54 technology in Europe, Africa, Asia and Latin America; but also, in terms of quality, with a solid expansion plan that includes strategic alliances with regional partners, distribution agreements and cooperation with leading brands.
Some remarkable projects of the last year using LDA Audio Tech technology are the renovation of IFEMA EN 54 PA/VA system, the Kigali international airport in Rwanda, the Seville airport or the Municipal Theater of Nicosia, among others.