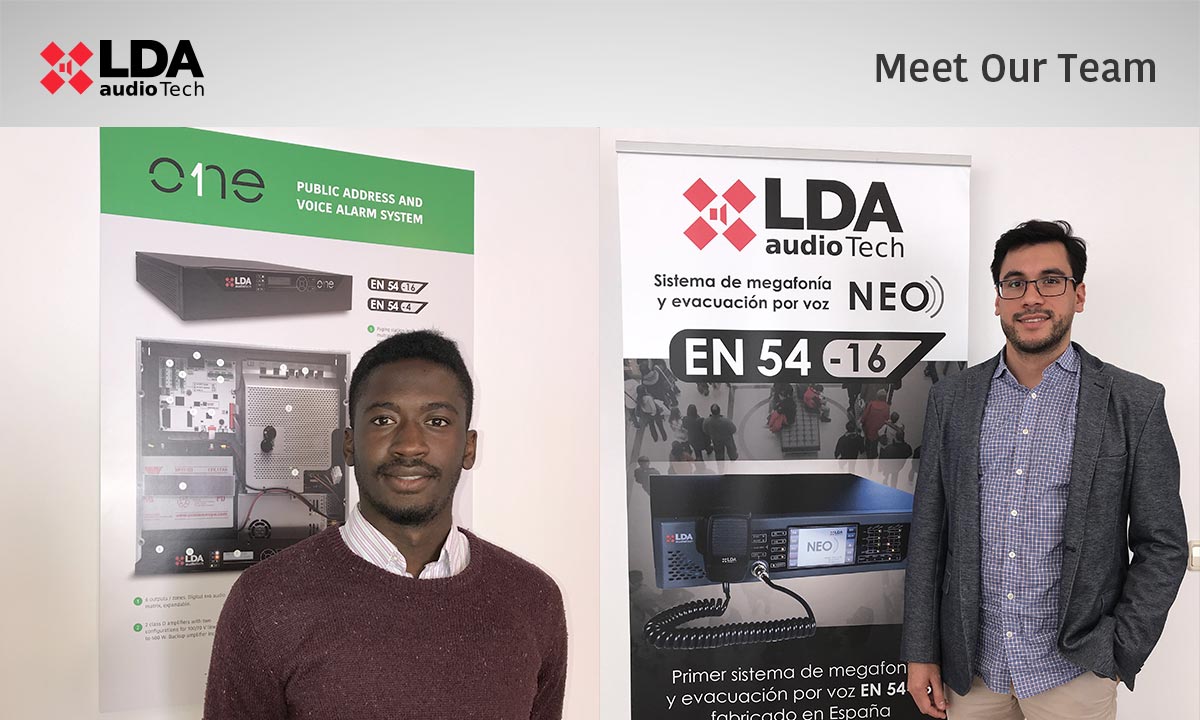 24 Apr

LDA team grows: Sultan Alubankudi and Eduardo Rodríguez

LDA Audio Tech's sales department strengthens with two new team members. Widely experienced and specialised in international environments, Sultan Alubankudi and Eduardo Rodríguez come to cover some of the most dynamics markets of the company.

Sultan Alubankudi will provide experience and knowledge for business development in Africa and Middle East. Specialist in international trade, Alubankudi has a wide range of expertise in financial management, undertaking and business to reinforce links with some of the most solid partners of the company.

Also part of the sales department, Eduardo Rodríguez will take on business development for Russia and CIS countries. Civil engineer with training and experience in investments and international commerce, Rodríguez will offer its strategic vision to consolidate LDA Audio Tech's presence in Russian influence area.

LDA is a company based in Malaga that is committed to a local human resources policy, so as to strengthen the local productive manufacture.

The LDA Audio Tech team is made up of experienced professionals who understand integrators, installers, engineers and large companies' needs. Through R&D and continuous recycling, always attentive to the latest technological innovations, LDA offers the best customised solutions for any type of facility.