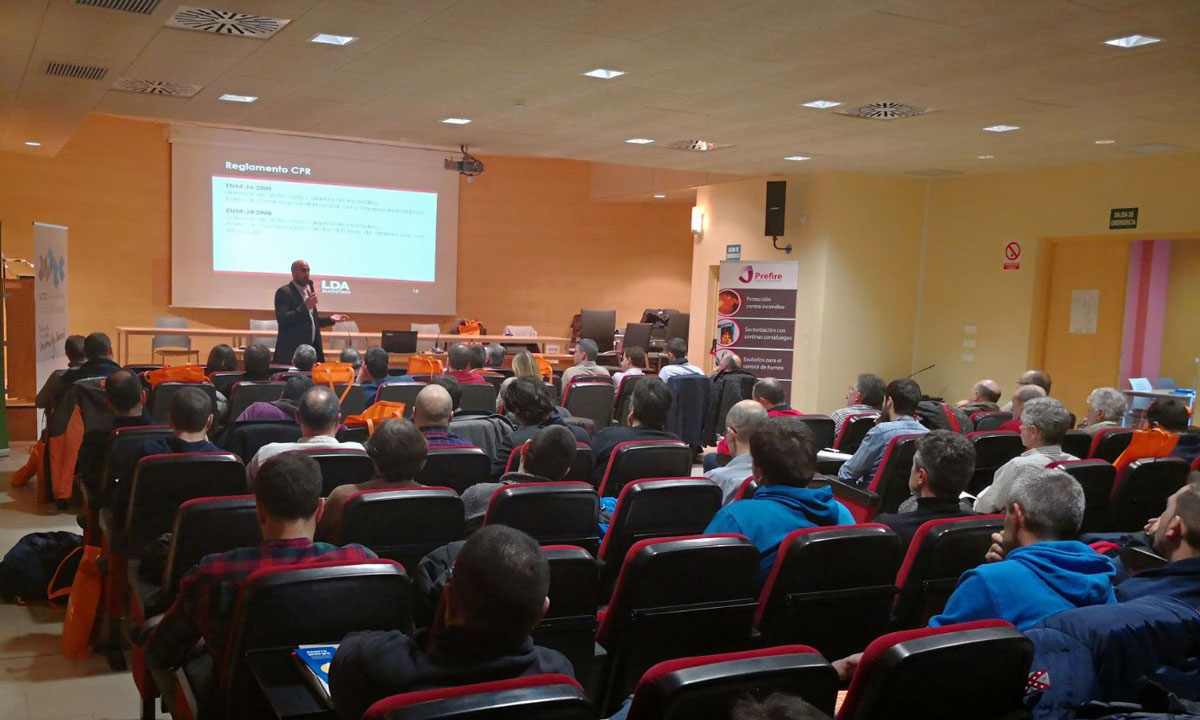 05 Feb

New seminar about RIPCI for installers in La Rioja

The EN 54 public address and voice alarm systems focused the LDA Audio Tech's presentation on the technical session about RIPCI (Regulation of Fire Protection Installations) organized by AIER in Logroño, Spain.

The Electrical Installers Professional Association of La Rioja gathered four of the most important national companies in the technology sector, including LDA, to show how the manufacturers of the different areas provide solutions to implement the new Facilities Regulation for Fire Protection.

Diego Velázquez, LDA Sales Engineer for Spain and Latin America, talked about the PA/VA solutions compliant with the EN 54 standard. More than sixty engineers, installers and technicians could know first-hand the technical solutions offered by LDA Audio Tech.

The technical requirements of the new RIPCI affect the installation and maintenance companies of fire protection installations and manufacturers, importers, distributors or government agencies involved in the certification or technical evaluation of those products, as well as all those who could be affected by this regulation.

More info about Spanish RIPCI

These sessions are included in the conferences given by Diego Velázquez after his participation in the Canary Islands and Asturias in the continuing interest of LDA Audio Tech for good professional training and companies' technical adjustment to the latest security requirements.

LDA Audio Tech offers a great range of solutions under the most stringent international fire protection standards to adapt any company to the EN 54 and EN 60849 requirements.