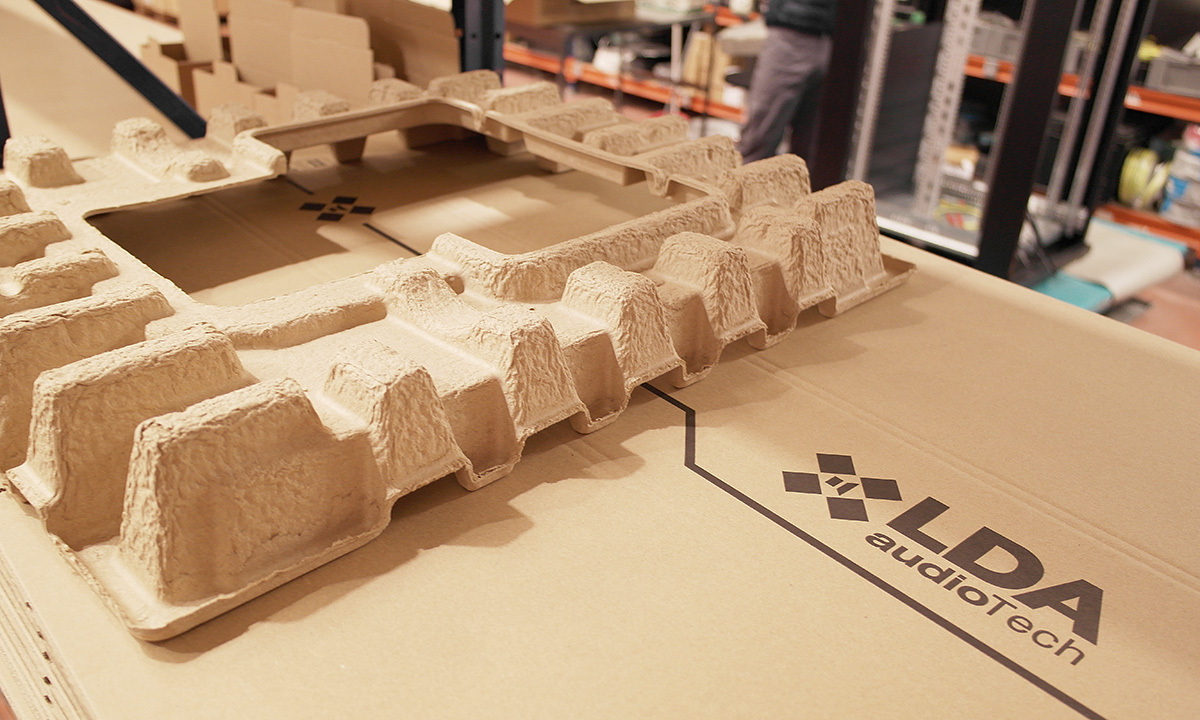 07 Mar

LDA Audio Tech removes plastic from all packing and reduces its carbon footprint

Less weight, less volume and zero plastic. Such is the new packing of the products manufactured by LDA Audio Tech after renewing the packaging line in its central factory in Málaga (Spain).

Plastic has been eliminated in all its variants. The traditional adhesive tape has been replaced by paper tape and the internal foam moulds by others made of paper pulp.

This means switching to biodegradable, toxic-free and 100% recyclable materials that significantly reduce the environmental impact.

Packing has also been reduced in size by 25% and in weight by 15%. Combined with the elimination of plastic, this reduces the carbon footprint of LDA Audio Tech's logistics activity, as transport is more cost-effective and efficient.

Cost savings are also increased by the fact that this new packing is not affected by the environmental tax for non-reusable plastics that came into force in January 2023 in Spain.

Finally, the printed documentation accompanying LDA products is eliminated and replaced by its digital version. This will save around 2.5 tonnes of paper each year, as well as reduce the associated energy, printing consumables and logistics.

LDA Audio Tech has been working on sustainability for years, with actions that are part of the environmental commitment reflected in its corporate mission:
"To provide effective sound and security systems that protect people and generate long-term value for users, customers, suppliers, workers and shareholders in a sustainable way".
In 2020, the company installed solar panels, which enabled 80% of the energy used in manufacturing its products to come from clean sources. The installation is now being expanded to generate more kilowatts and further increase self-consumption.
This strategy is aligned with the sustainable development goals set by the UN, which include the adoption of clean technologies and industrial processes and waste reduction and recycling.