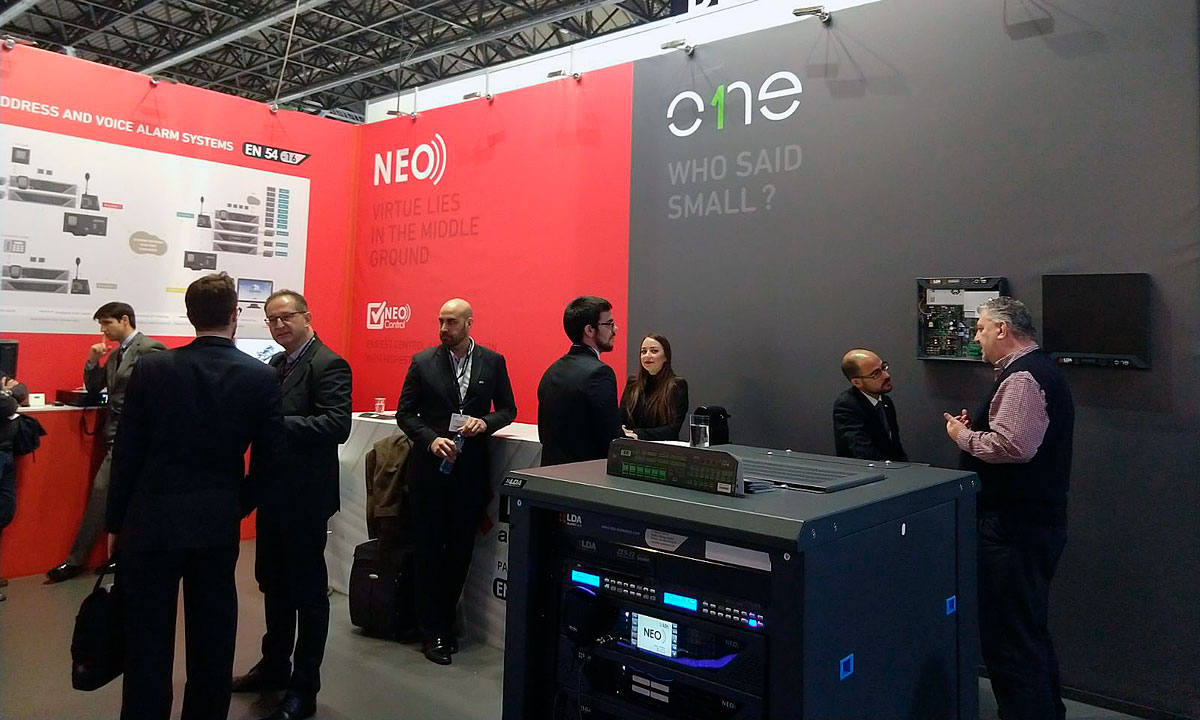 15 Feb

Great reception of ONE and NEO Control at ISE 2018

ISE 2018 finishes with a very positive outcome for LDA Audio Tech, with a lot of attendees showing great interest in the new products of the company: the PA/VA system ONE and the monitoring software NEO Control.

Innovative design, optimized size and an easy and intuitive interface are some of the virtues of the LDA products that have been highlighted by the installers and integrators who visited the stand in Amsterdam at Integrated Systems Europe, the largest world meeting of the audiovisual sector and systems integration.

During three days, the LDA Audio Tech sales engineers have talked to dozens of professionals who already knew the brand and came to get the latest news, as well as potential new customers who were very interested for the work in innovation and development carried out by the company in this last year.

This is the sixth consecutive participation of LDA in the ISE meeting, which confirms the international commitment of the company and consolidates it as a world leader in public address and voice evacuation systems within the AV sector, fire safety and evacuation, with innovative products and the forefront of technology and design.

The new compact PA/VA system ONE was launched at ISE 2018. ONE complies with the international safety standard EN 54 and stands out for its size, power and features, unique in its category.

The new system will be available for sale in May and has been designed keeping basic installations in mind, with a compact unit adaptable to wall and rack mounting. ONE has two 500 W amplifiers for two simultaneous channels in PA/BGM mode and 300 W in PA/BGM/VA mode with line supervision, and has an integrated battery charger.

Download the LDA ONE brochure

Likewise, the NEO Control software offers a plus of functionality and manageability for any installation equipped with NEO. It is an auto-install application without a database to monitor every parameter of a PA/VA system.

LDA Audio Tech has already confirmed its presence in the next edition of ISE, to be held once again at RAI Amsterdam from February 5 to 8, 2019.

If you'd like to know more about our latest releases, ONE and NEO Control, do not hesitate to email us or fill in our contact form and we will be happy to assist you.