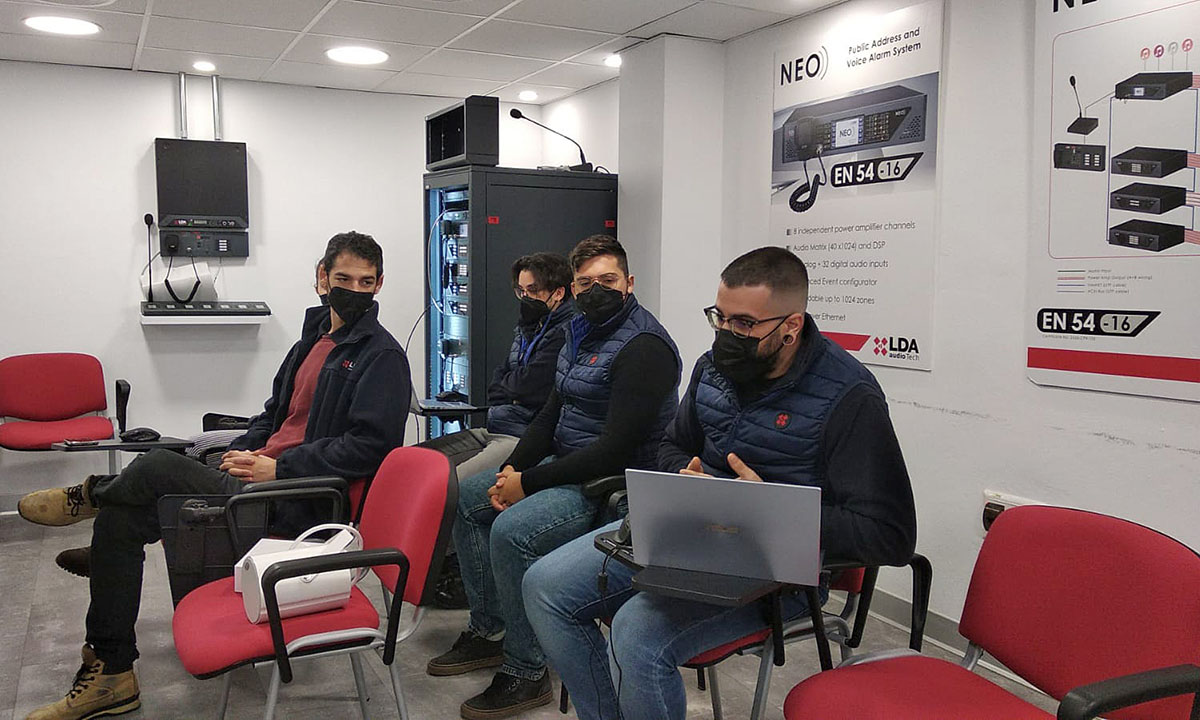 08 Feb

Projects team shares know-how with students in audiovisual workshop

The Projects department of LDA Audio Tech gave a talk on professional practice and job opportunities for sound engineering students from the Albayzín High School in Granada, one of the most experienced specialized schools in southern Spain.

The team participated in the audiovisual workshop organized by this educational center to show its students a direct vision of what it means to work in international companies once they finish their studies.

In the case of LDA Audio Tech, this perspective was oriented towards the work carried out by the Projects department: consulting, commissioning, software development and maintenance.

The presentation was offered via streaming from the LDA Audio Tech headquarters and the students could have a look at real projects in which the LDA team is currently working on.

The attendees also asked about specializing in EN54 certified public address and voice evacuation systems.

LDA Audio Tech, as a Spanish benchmark in the sector, is a very interesting job destination for these future professionals, as they can become experts in the field while applying their knowledge to a real work environment.

You can watch the presentation (in Spanish) here:

Would you like to work with us?