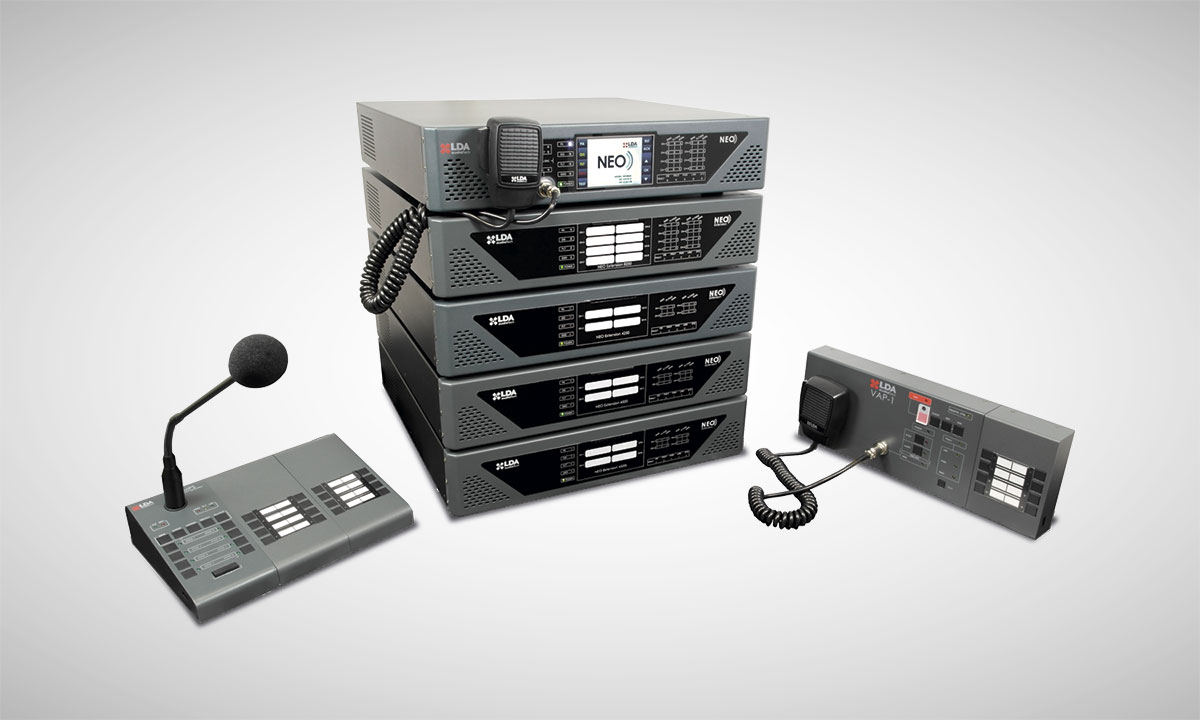 11 Jul

LDA Audio Tech to sell PA/VA solutions in UAE after getting Civil Defence approval

LDA Audio Tech has obtained official certification from the United Arab Emirates (UAE) to sell its public address and voice alarm technology in this country. LDA thus becomes the first Spanish PA/VA company to get this approval and strengthens its leading position in the Middle East market.

LDA has been working at close quarters with its partner Exenture Global to achieve this demanding certificate. It is granted by the UAE Ministry of Interior through the Civil Defence official body, which supervises products and technologies to meet safety standards.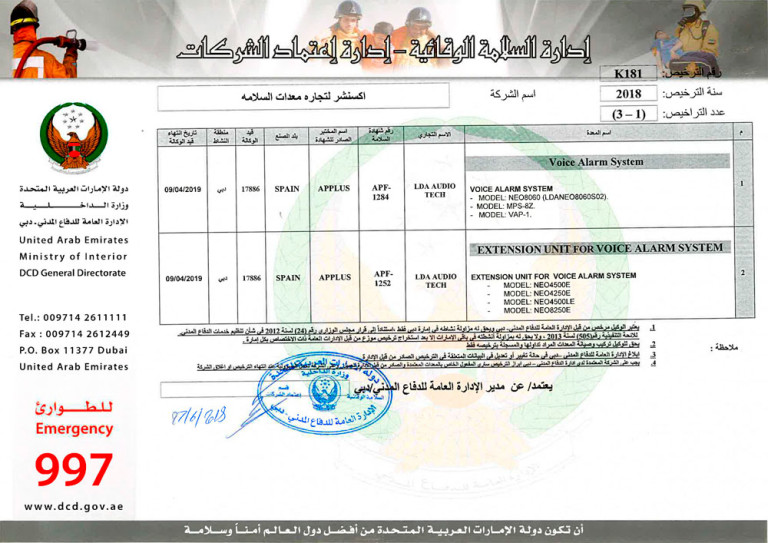 The PA/VA solutions provided by LDA are compliant with EN 54, a European standard that is being adopted by many other countries, especially in the Middle East.
Thanks to that, the road to success was partly covered. Then the systems had to be adjusted to comply with all the UAE government's requirements, an intense and successful R+D effort with the support of Exenture.
This Civil Defence certificate paves the way to sell LDA's PA/VA products with its partner Exenture Global. The 'Made in Spain' solutions will be installed in fire protection facilities and voice evacuation systems all over the UAE.
Added to these credentials, last March the Kuwait Fire Service Directorate approved the selling of LDA's products in its country. So LDA Audio Tech continues to consolidate as an international benchmark in its industry and keeps growing within the Arab market.
INTEGRATED SYSTEMS FOR SAFE INSTALLATIONS
The authorized products by the UAE Civil Defence cover the entire NEO range, including the NEO 8060 main unit and the NEO Extension series, as well as the MPS-8Z paging station, the VAP-1 voice alarm panel, and several speakers –models CH-42TN, DS-60TN, PCM-20TN, PCM-220TN and PCM-10TN.
The PA/VA NEO system can be easily combined with third-party technologies thanks to the low-level integration by the RS-485 multipoint differential bus system. Exenture Global provides a broad international experience in security and automation systems to bring about the best possible result in large engineering projects.
Exenture Global is one of the leading manufacturers and integrated service providers in the Middle East region and has expanded its operations globally to North America, Europe, and South Asia. It specializes in PA/VA systems, security, fire protection, CCTV, and smart automation.
As for LDA Audio Tech, it has more than four decades of experience designing and manufacturing solutions for public address and voice alarm, as well as being a member of national and European committees that review the EN 54 standard to ensure its requirements.
All systems and components of LDA Audio Tech are developed and manufactured at the company headquarters, located in the Technological Park of Andalusia, in Malaga (Spain). In addition, the company has commercial offices in Madrid, Chile, Saudi Arabia, and Mexico, as well as its own distribution channels in the European Union and non-EU countries.