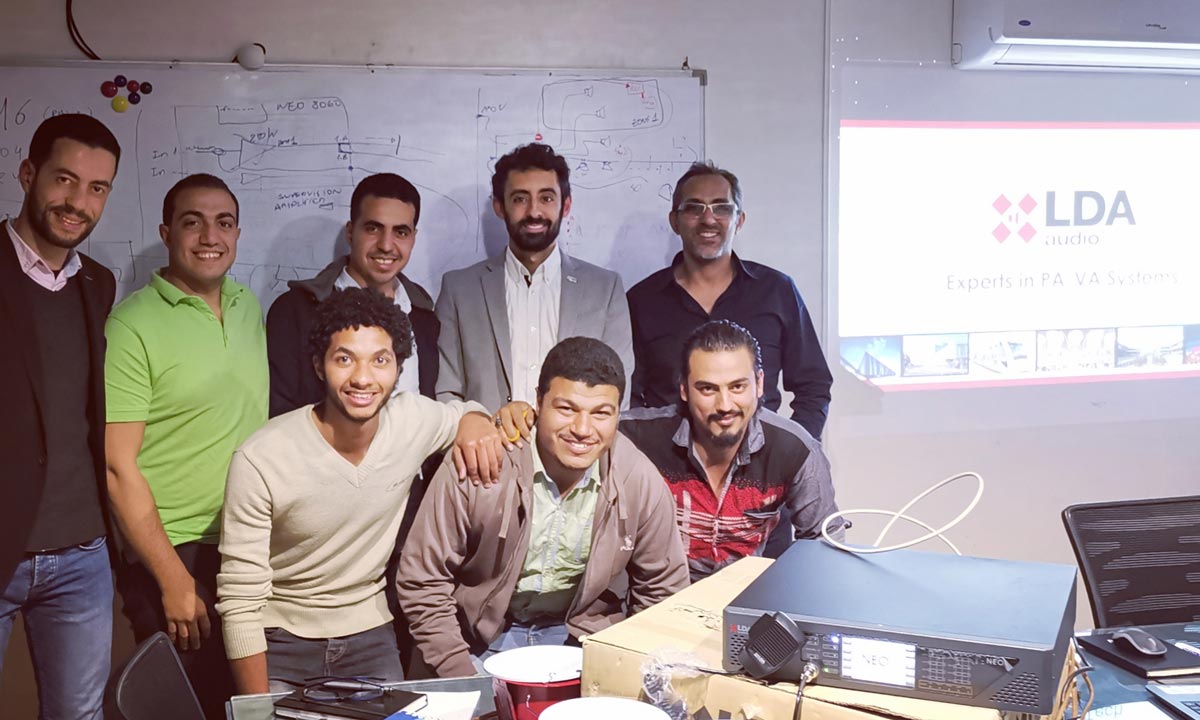 11 Apr

Deglatech Egypt hosts new LDA training for partners

LDA Audio Tech delivered a new training for partners on EN 54 public address and voice evacuation, this time for Deglatech, an integrator located in Gizah (Egypt).

This seminar was attended by Deglatech technicians and project managers specialized in public address, security and fire alarms, who were very interested in learning about LDA products.

The workshop addressed basic concepts on audio and public address systems, background music and voice alarm, especially everything related to the requirements established in the international EN 54 standard, mandatory for the European Union and very widespread as standard in the rest of countries.

The LDA Sales Engineer Pedro Martos offered this practical and theoretical training on the new ONE system, the NEO system (hardware, configuration and control) and the SIME software platform for management and monitoring.

Thanks to this workshop, the Deglatech team obtained a global and very useful overview of the operation of PA/VA systems, as well as the advanced functionalities offered by LDA Audio Tech in all kinds of installations.

Deglatech is a systems integrator and provider of personalized solutions for evacuation, digital security, surveillance and access control, accustomed to working with large retail and hospitality customers in Egypt and its area of ​​influence.

LDA and Deglatech have partnered in large projects in Egypt, such as those of the New Giza University, the NewGiza Sports Club and the Seashell Hotel.