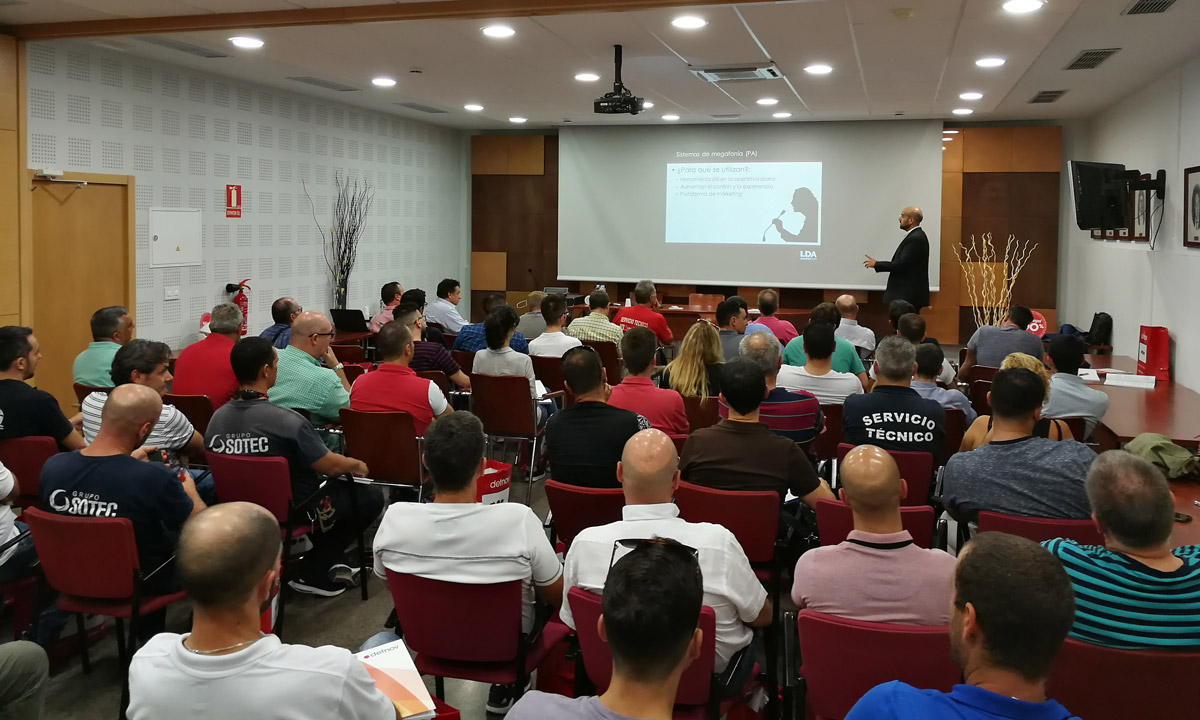 06 Oct

One hundred attendees gathered on seminars about RIPCI

More than 100 fire protection specialists gathered at the seminars on the new RIPCI held in the Canary Islands last week and in which LDA Audio Tech participated as a specialized speaker.

These training sessions were held in FEMETE and FEMEPA, the federations of new technologies companies in Tenerife and Las Palmas. The new Regulation of Fire Protection Facilities (RIPCI) approved this year in Spain was the main theme.

Read about RIPCI here

Specifically, the seminars addressed the technological developments introduced by the new regulations for the sector, such as those relating to public address and voice alarm systems EN 54 certified.

The LDA Area Manager for Spain and LATAM, Diego Velázquez, presented a paper about these fire voice alarm systems that aroused great interest among the attendees.

In general, the security and fire protection sector is not very familiar with public address systems, as they are often associated with the audiovisual sector. Therefore, the attendees asked several questions since they are in great need of specialized information.

These seminars also provided a very interesting opportunity for specialists in the field of fire protection, in particular installers and engineers, as they can offer their customers innovative and complementary technology to fire detection systems. This also allows them to access a new market niche.

In addition to LDA Audio Tech, other domestic manufacturers, such as Detnov, SODECA and Grupo Prefire, also took part in the seminars, which also addressed topics related to fire detection and smoke extraction.