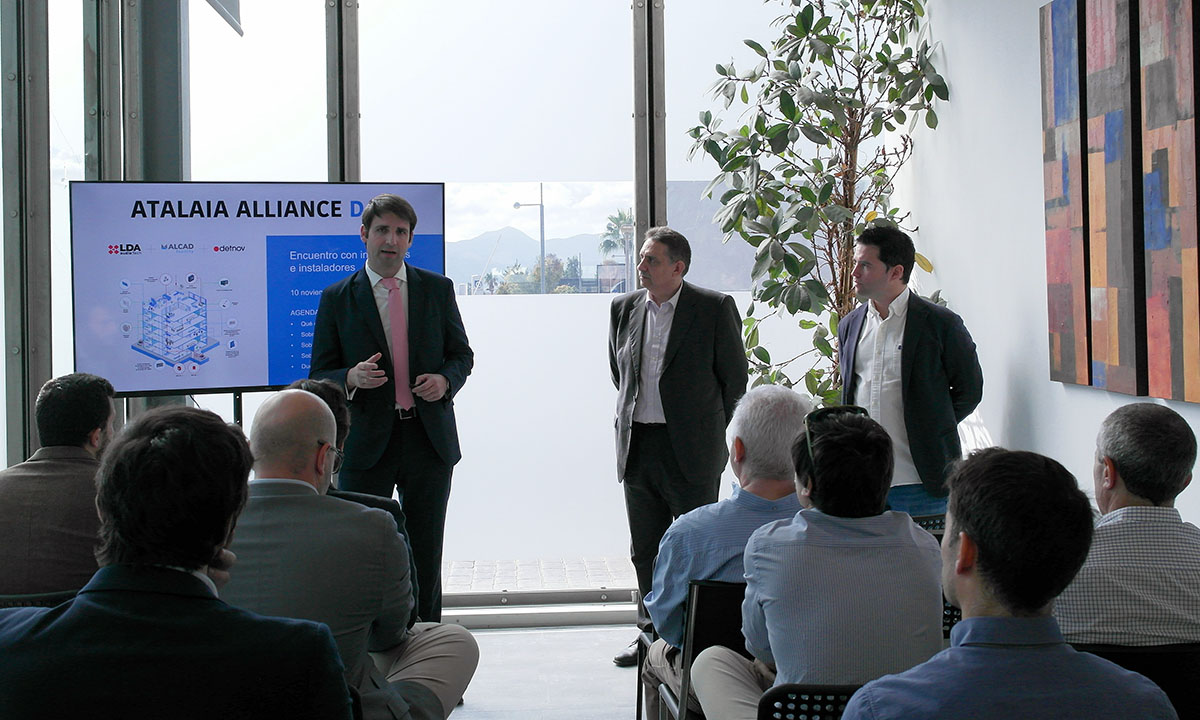 23 Nov

Atalaia Alliance Days attract top engineers and installers from around Spain

Dozens of engineering firms, installers and distributors from all over Spain attended the Atalaia Alliance Days, attracted by the chance to learn first-hand about the manufacturers and all the benefits offered by this integrated security platform.

The events, organized by Alcad Electronics, LDA Audio Tech and Detnov and held in Irun, Malaga and Barcelona, offered the opportunity to visit the factories of the three companies and learn about all the possibilities offered by Atalaia Alliance.

Atalaia Alliance was born as a joint initiative of three specialized manufacturers: LDA Audio Tech, in public address and voice evacuation systems; Alcad Electronics, in intercommunication and access control; and Detnov, in fire detection systems.

Thanks to the experience of the three companies, Atalaia Alliance is set to be a suitable option for integrating all the emergency and fire safety management into a single platform for large engineering projects such as shopping centers, office towers, hospitals, corporate buildings, airports, logistics centers, etc.
Atalaia Alliance Day Irún
The first event was held at the Alcad Electronics headquarters in Irún, where the company's facilities were visited, including the production area and assembly lines, the logistics warehouse, the company's homologation laboratory and the company's offices.
In addition, attendees were introduced to the main advantages of Atalaia Alliance and could solve doubts and exchange impressions at the end of a networking session.
Atalaia Alliance Day Málaga
The next stop was Malaga, where LDA Audio Tech has its headquarters. There, the attendees learned more about the applications of the platform in actual cases such as hospitals, residences, retail stores or airports. They also toured the offices where the different departments of the company work, the production area and the logistics area. The day ended at midday with a snack for all participants.
Atalaia Alliance Day Barcelona
The third meeting took place at Detnov's factory in Viladecans (Barcelona). As on previous occasions, Atalaia Alliance was presented to the attendees and the company's facilities were visited, to conclude with a final networking session accompanied by food and drink.
A fourth Atalaia Alliance Day is scheduled to be held in Madrid, with a date to be determined for 2023, for those engineering companies and installers who have not been able to attend the previous ones due to agenda or travel reasons.