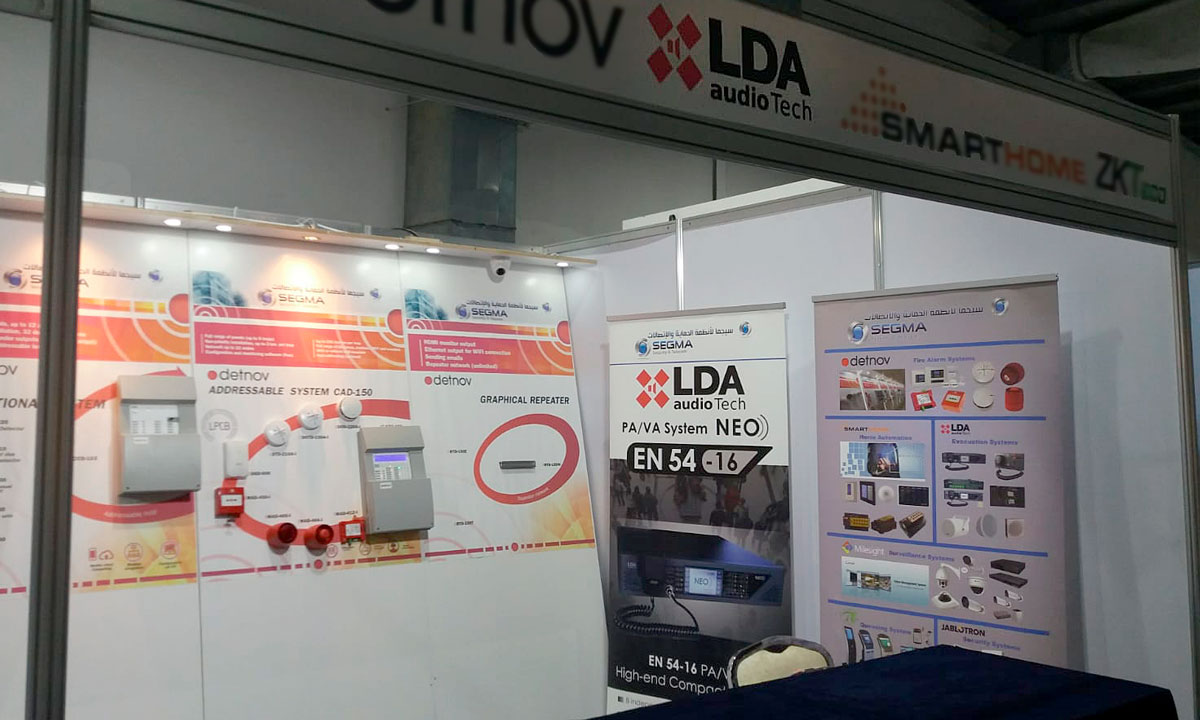 16 Aug

LDA's innovative PA/VA systems feature at Jordan Build 2018

LDA Audio Tech participated together with its SEGMA partner in Jordan Build 2018, the largest professional exhibition in the construction and engineering sector in Jordan.

Thanks to this, the advanced EN 54 public address and voice alarm systems made in Spain by LDA were present in an unmissable event for all contractors, investors and public institutions in the area.

The fair is held at the large AIMS site in Amman and shows the latest developments in construction materials, equipment and heavy machinery, decoration, infrastructure and security. The latter is precisely the field in which LDA's technologies stand out, with great improvements in fire protection and emergency situations.

Not only that, but recently LDA has obtained the Jordan Civil Defense official approval thanks to the joint work with SEGMA, which means that its EN 54 certified technology can be commercialized and installed throughout the country.

The NEO system, with a broad and consolidated history, is present in public address and voice alarm installations in more than 40 countries. It allows a safe and controlled evacuation of all types of buildings, from airports to sports venues, through shopping malls, hospitals, universities and business complexes.

More info about NEO

NEO is a compact all-in-one solution with integrated class D amplifiers, audio matrix, event programmer and audio over Ethernet. EN 54-16 and EN 60849 certified, the system follows a plug & play philosophy and implements the TCP / IP and audio over Ethernet protocols, which allows you to integrate it with other systems such as IP telephony, digital signage, AV intercom, etc.

Both NEO and all LDA certified accessories and loudspeakers are distributed in Jordan by SEGMA, a very prominent player in the security market as a provider and integrator of innovative systems that offer cost-effective and high-quality solutions.