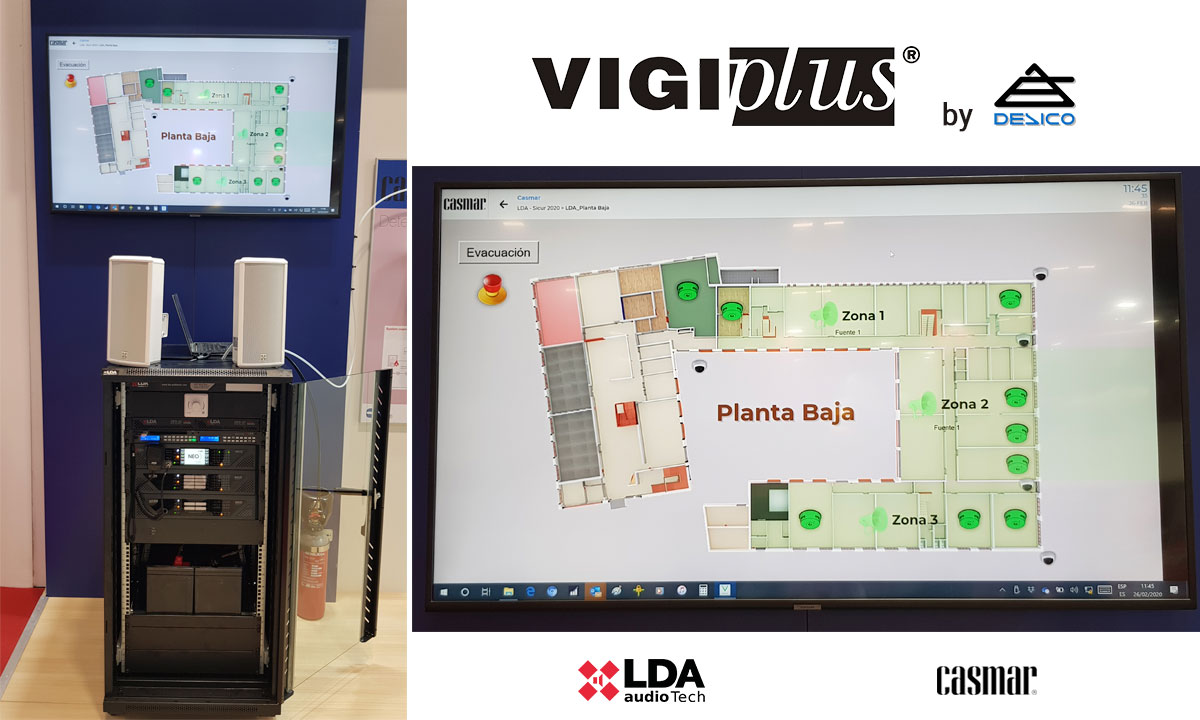 16 Mar

LDA Audio Tech integrates into DESICO's Vigiplus security suite

LDA's EN 54 public address and voice evacuation systems are now integrated into DESICO's Vigiplus security suite distributed by Casmar Electrónica, making them available at the facilities of thousands of customers around the world.

Vigiplus is a security systems integration platform that includes specialized SCADA and management applications for different areas: fire safety, intrusion, CCTV, access, surveillance rounds, automation and control, etc.

From now on, their customers will be able to use the NEO and ONE systems made by LDA Audio Tech, whose components are EN 54-16 and EN 54-4 certified. Our solutions guarantee maximum safety in emergency situations thanks to their reliability as voice alarm systems, but also offer advance functionalities as public address and messaging systems for all types of venues.

The Vigiplus suite was created by the company DESICO in 1992 to cover the needs of the security control centers and ensure compliance with the technical specifications.

Vigiplus was born as a tool for protection of critical infrastructures, and today it is already used in more than 4,000 projects around the world, offering a highly compatible and robust system for all types of installations.

It also has a technical management module, training for users and the support of a development team for its maintenance and updating, so that it always adjusts to new requirements through drivers and modules.

Vigiplus by DESICO is distributed by Casmar Electrónica, a partner of LDA Audio Tech in Spain, Portugal and Latin America.