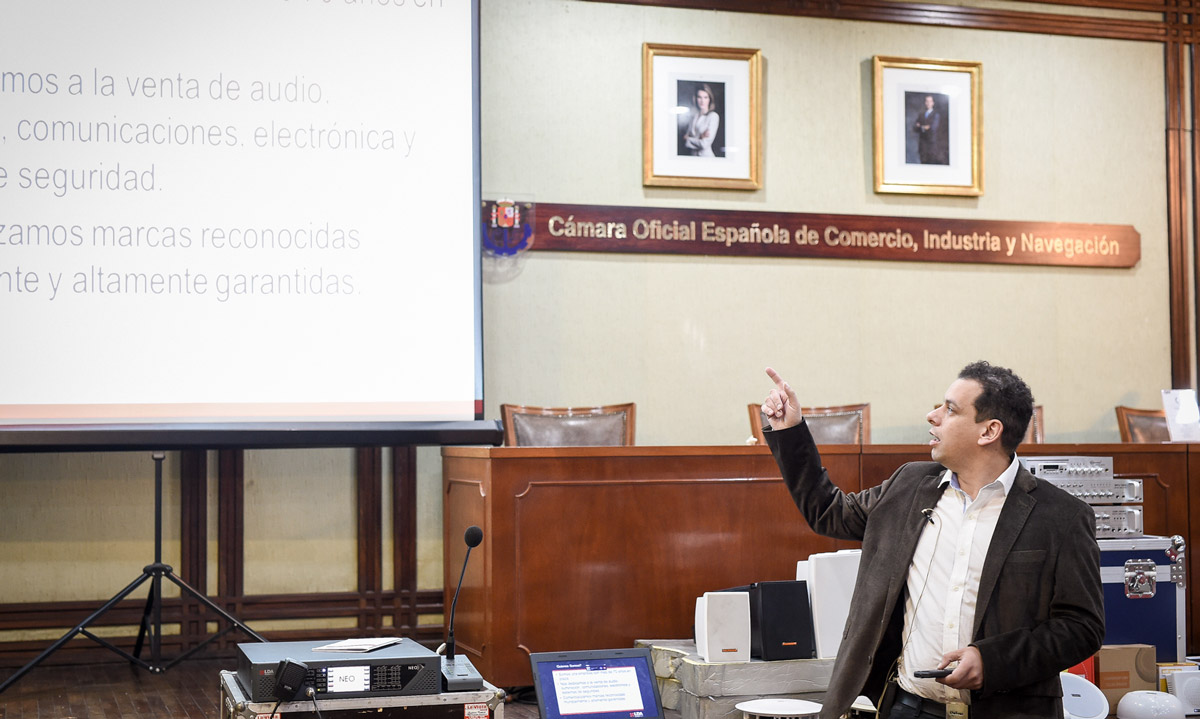 24 Jul

LDA provides training on voice alarm systems in Uruguay

About 50 technicians and specialists in voice alarm systems took part in a LDA workshop at the Spanish Chamber of Commerce in Uruguay, with the collaboration of the distributor Stratta Hermanos.

The event was attended by architects, engineers, maintenance managers, preventive technicians and directors of intendancies, as well as the Economic Counsellor at the Spanish Embassy in Uruguay, Antonio Sánchez Bustamante. The workshop was about public address and voice alarm systems, the expertise area of LDA Audio Tech, with more than 35 years of international experience.

LDA and Stratta Hermanos engineers explained the advantages of a public address and voice evacuation system that meets the most demanding technical requirements, like the LDA NEO system. It's a compact and scalable solution EN 54-16 and EN 60849 compliant.

The speakers explained how voice alarm systems work showcasing the LDA NEO system through practical demonstrations. Attendees could also have a look at the central units, extensions, loudspeakers, microphones and other LDA accessories.

Current regulations on fire protection and emergency systems in Uruguay, deaf people protocols and voice alarm solutions were also discussed at the meeting.

This event was supported by the Spanish Chamber of Commerce, Industry and Navigation in Uruguay, which is the main business link between Spain and Uruguay promoting business exchange through training seminars, networking and business meetings.

LDA Audio Tech operates worldwide in more than 40 countries and has a well-established presence in Latin America, with two sales offices in Mexico and Chile and distribution agreements in Uruguay, Peru and Argentina.