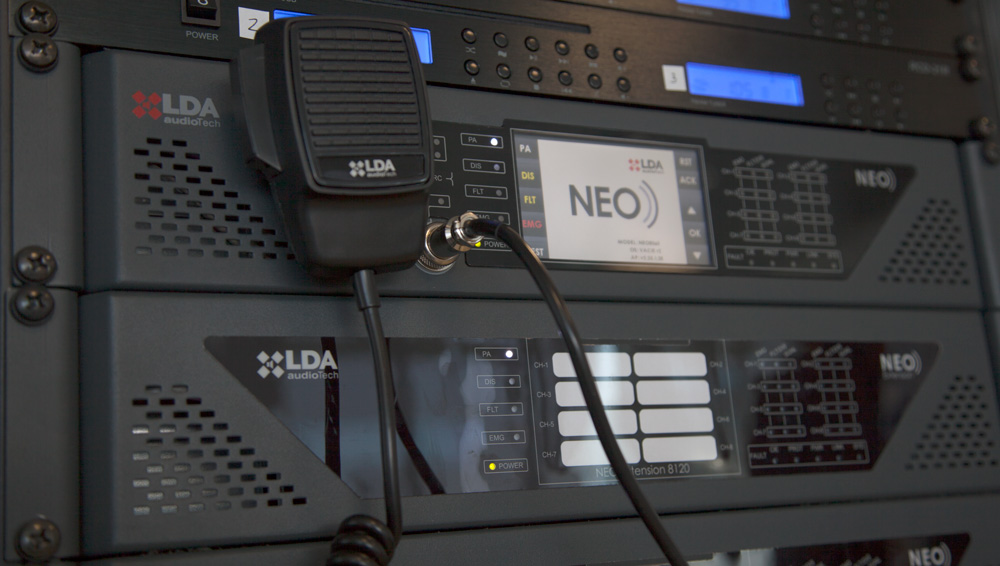 06 Jun

LDA Audio Tech renews EN 54-16 certification for NEO system

LDA Audio Tech has recently renewed the EN 54-16 certification for all its range of NEO products. This certification is a mandatory standard that specifies requirements for voice alarm control and indicating equipment in fire alarm systems in the European Union.

With this renewal, LDA Audio Tech offers to its customers the possibility of installing a complete, compact and easily scalable, all-in-one public address and voice evacuation system EN 54-16 certified. This standard is not only used throughout the European Union but has also been adopted as an international standard outside the EU by the market itself.

For example, the Technical Building Code in Spain establishes the obligation to install a system that complies with the standard EN 54-16 in hospitals and buildings of public concurrence with an occupation of over 500 people.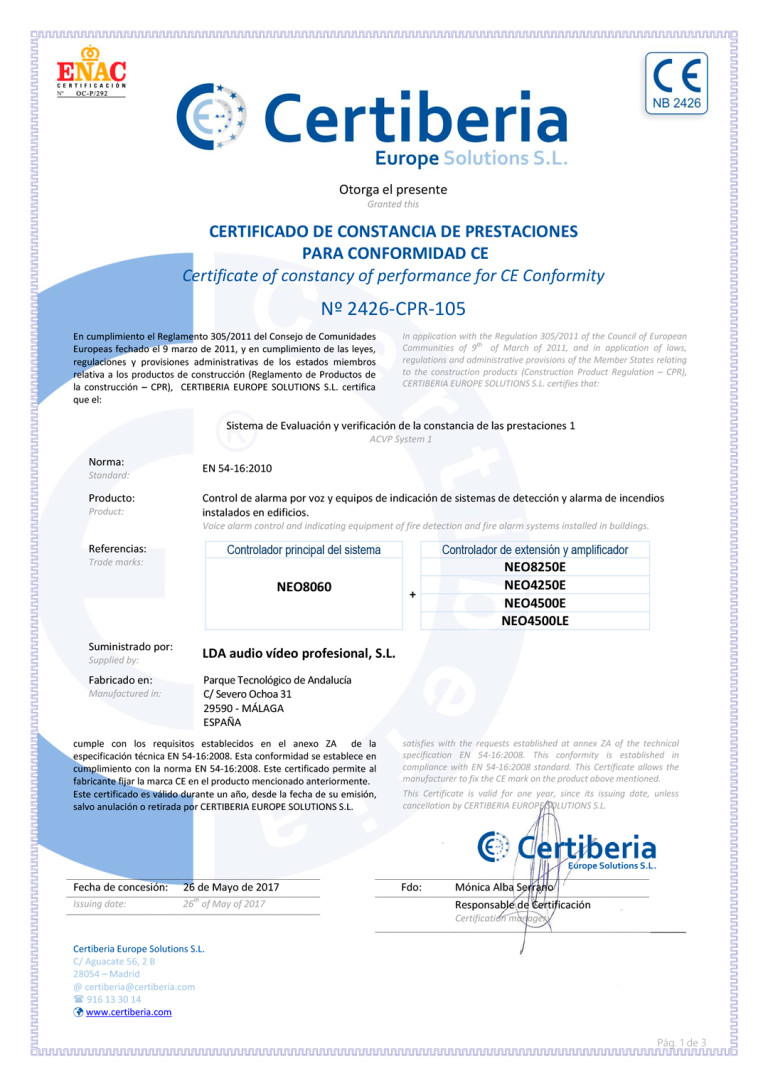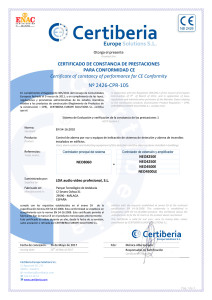 The EN 54-16 certification, issued by the notified body Certiberia Europe Solutions, S.L. with registration number 2426-CPR-105, covers both the main unit of the NEO 8060 system and its extension units NEO 8250E, NEO 4250E, NEO 4500E, and NEO 4500LE.
This means that all the products of the LDA NEO series comply with the requirements of the European standard (EN 54) in fire detection and fire alarm systems, in particular with the part that regulates the components for voice alarm control and indicating equipment (EN 54-16).
LDA Audio Tech has all the references of its NEO system certified under the Construction Products Regulations (CPR). In addition, the NEO system also complies with all the requirements established by the Civil Defence Departments in Qatar and the United Arab Emirates for fire prevention and voice alarm, and are certified for this purpose.
The NEO LDA System
NEO not only conforms to this quality standard but also provides great cost savings for a compact all-in-one system with integrated class D amplifiers, audio matrix, event programmer and audio over Ethernet.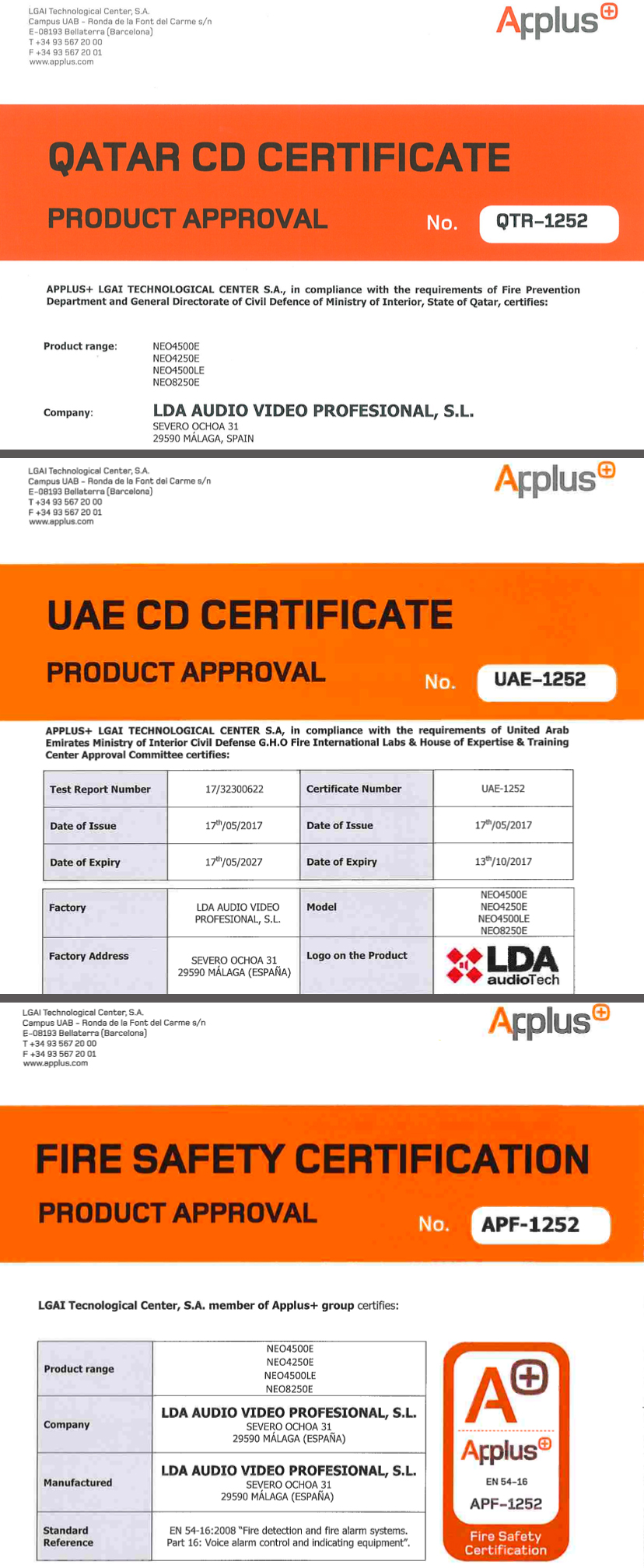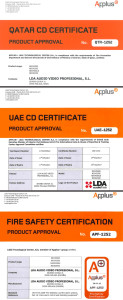 The LDA NEO system follows a plug & play philosophy and implements the TCP / IP and audio over Ethernet protocols, which allows you to integrate it with other systems such as IP telephony, digital signage, AV intercom, etc.
NEO also provides a professional audio system with integrated DSP and digital outputs of 24 bits per channel, with its own LDA Dynamic Sound Adjust technology that lets you adjust the volume dynamically to ensure that the message is always clear and intelligible.
LDA Audio Tech, World-Class Electronics Manufacturer
LDA continues to consolidate with this renewal as an international benchmark in its industry. In Spain, it was the first company to obtain the exacting certification EN 54-16 for its public address and voice alarm system. Nowadays it's an indisputable reference for the sector in Spain and exports to more than 50 countries around the world.
LDA systems are present in facilities of different formats in several countries of Europe, Latin America, the Middle East, Africa and Asia-Pacific: colleges, airports, railway networks, government buildings, conference halls, hospitals, shopping and sports centers, among others.
LDA Audio Tech has more than 35 years of experience designing and manufacturing solutions for public address and voice alarm, as well as being a member of national and European committees that review the EN 54 standard to ensure its requirements.
All systems and components of LDA Audio Tech are developed and manufactured at the company headquarters, located in the Technological Park of Andalusia, in Malaga (Spain). In addition, the company has commercial offices in Madrid, Chile, Saudi Arabia and Mexico, as well as its own distribution channels in European Union and non-EU countries.