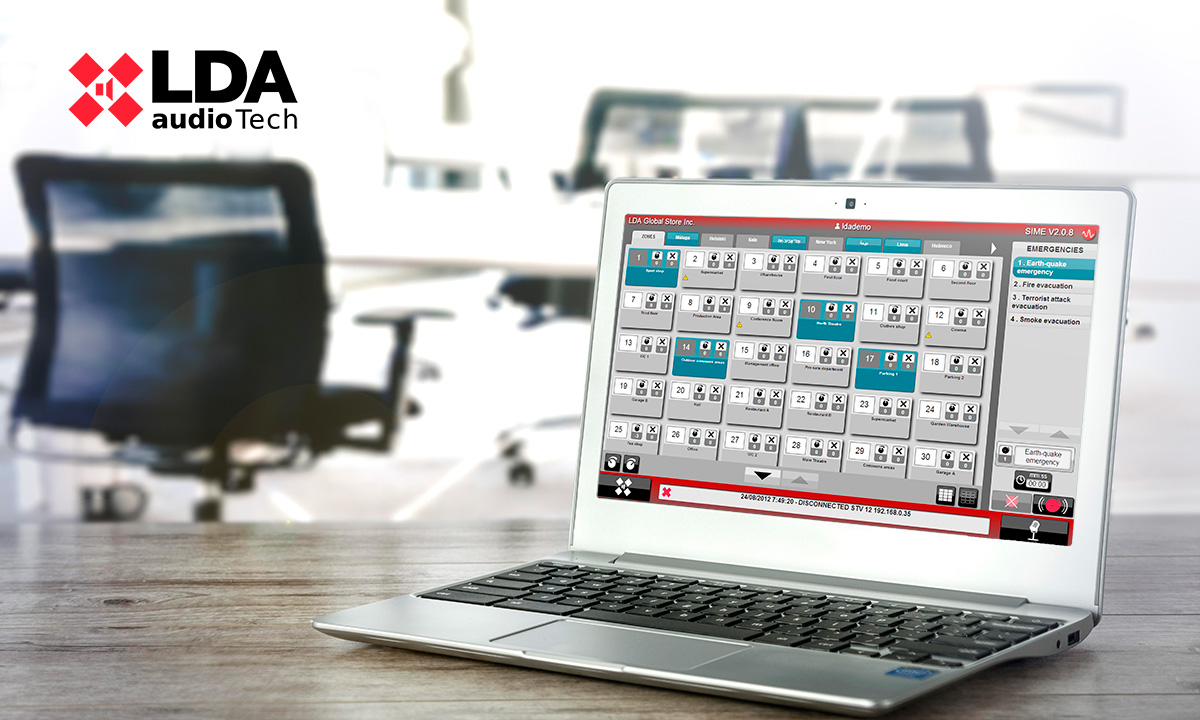 28 Apr

New maintenance service for SIME software

LDA Audio Tech has launched a new specialized maintenance service for its SIME management software, specifically aimed at installers and maintainers who work with our EN54 public address and voice evacuation systems.

This new service has been designed to meet the needs of professionals who use the SIME platform to control and configure public address installations in all kinds of venues so that they have continuous support in resolving doubts and technical queries.

SIME is a web-based piece of software that allows you to manage all the parameters of the installed systems, from volume control to audio source routing, including emergency functions, pre-recorded messages or system profiles.

Once installed and launched, the program is ready to work at full capacity. However, given the complexity of some installations, doubts and advanced issues can arise, and you will be able to resolve them quickly through this new service.

The assistance will be provided by LDA Projects department and will include* technical help by phone and email, remote access to the system for incident resolution, moderate modifications and descriptive changes in the database, reinstallation due to loss or hardware failure and software updates.

This is a yearly service package that can be very useful for installers and maintenance professionals in charge of managing our EN54-certified PA, background music and voice evacuation systems at airports, shopping malls, logistics centers, train and metro networks, hotels, towers of offices, etc.

If you want to learn more about this service and know all its features, send us an email and we will be happy to get back to you with all the information.

Contact LDA Projects

* Alcance y términos del servicio sujetos a condiciones de contratación.