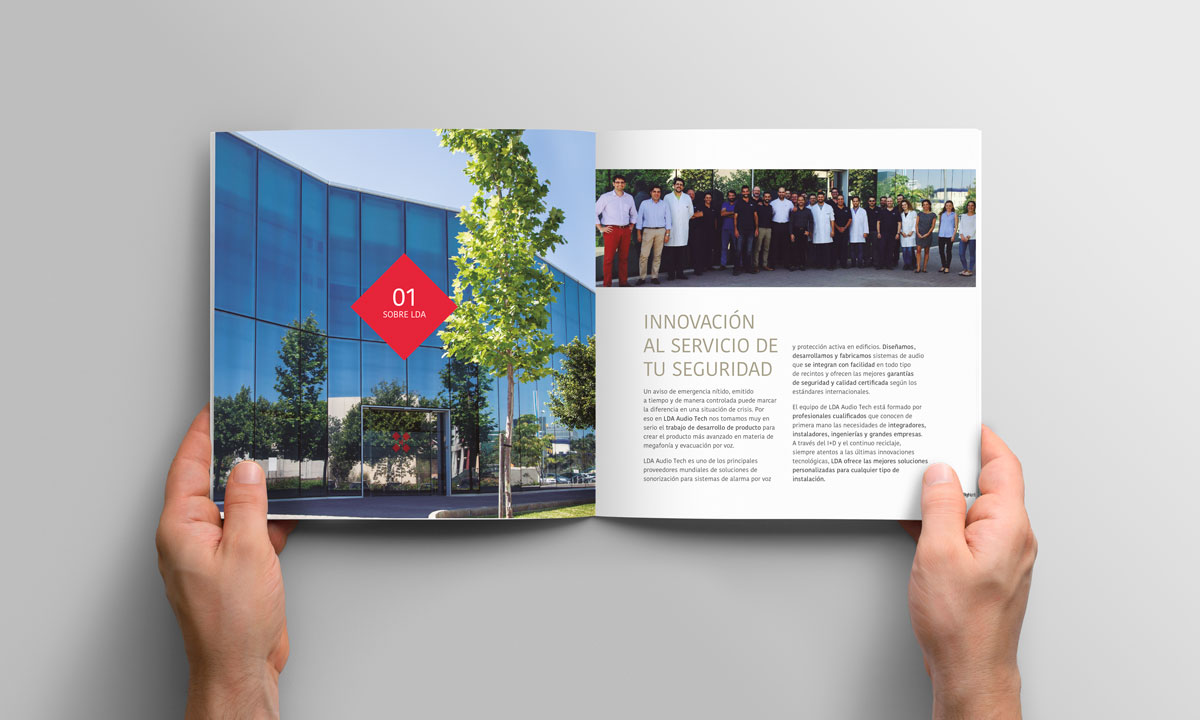 30 Nov

LDA Audio Tech launches new catalog

The new LDA Audio Tech catalog is now available for free download on our website, in two different parts: corporate information and products and services overview.

The printed version will integrate the two pieces into a single publication that will be used as a sales and branding tool for LDA, a company that works in more than 40 countries around the world.

The catalog has been published in two languages, Spanish and English, and has been developed by the R&D, commercial and marketing departments. The outcome is a carefully designed brochure that offers mean key points about LDA Audio Tech, one of the leading companies in public address and voice evacuation.

In addition to the mission, vision, and values​, the catalog shows LDA's lines of work throughout the world, with NEO system as the company's first asset. A certified EN 54-16 compact one-in-all solution complemented by a wide range of loudspeakers and accessories to meet the main demands of the market.

The catalog also offers a sneak peek at the new LDA's upcoming product line, aimed at basic public address and voice alarm installations with an unbeatable price-performance ratio. Its commercial name will be ONE and it will be launched in 2018 and EN 54 certified.

The services of installation, design, systems commissioning, acoustic engineering and support are also detailed in the catalog, together with their main applications: shopping centers, transport networks, airports, hospitals, universities and tunnels.

Download an online version of the LDA catalog from these links:

If you want more information, please send us an email to info@lda-audiotech.com and we will be glad to assist you.