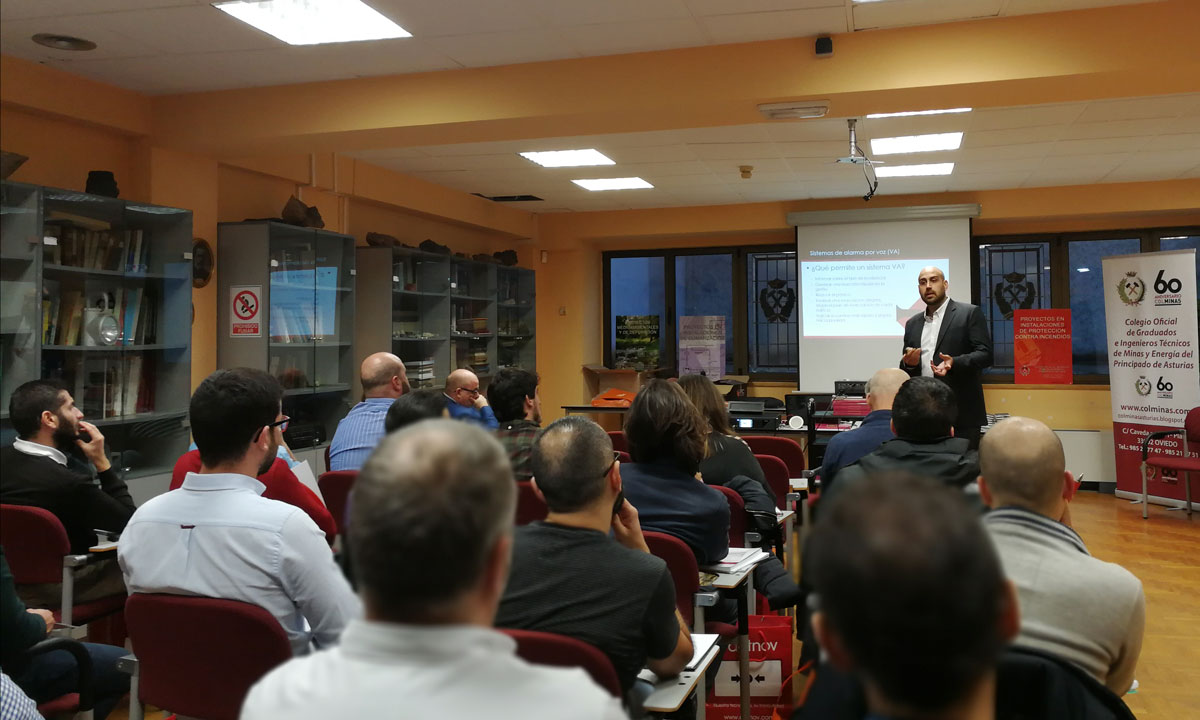 29 Nov

Spanish engineers get training on the new RIPCI

LDA Audio Tech was one of the invited speakers in the training sessions for engineers about the new Facilities Regulation for Fire Protection (RIPCI) held in Asturias, Spain.

Diego Velázquez, LDA Sales Engineer for Spain and Latin America, talked about the technical and technological solutions that companies provide to comply with the regulations that will come into force shortly in Spain.

Velázquez addressed the RIPCI specifications that specifically concern EN 54 certified public address and voice evacuation systems.

The new regulation establishes which conditions and requirements fire protection systems must meet from now on, and how installers and maintenance companies must work.

Right now there are many doubts about the RIPCI among professionals, so LDA Audio Tech includes it in its training programmes for specialists. On this occasion, engineers, architects, surveyors, project managers and installers attended the workshops, held in professional associations in Asturias.

More info about Spanish RIPCI

Half a hundred people attended these seminars, held on November 22 at the Official College of Graduates and Technical Engineers of Mines and Energy of the Principality of Asturias (COLMINAS) and on the 23rd at the College of Industrial Technical Engineers of the Principality of Asturias (COITIPA).

Besides public address and voice alarm systems, the meeting also addressed another issues: fire detection systems, zoning systems and smoke extraction, by other leading manufacturers in the fire protection sector.

Last month LDA Audio Tech also took part in a similar conference in the Canary Islands, which was attended by more than a hundred professionals.
Fire protection
LDA Audio Tech offers a complete range of certified solutions according to the strictest international fire protection standards.
The new RIPCI comes into force in Spain next month. The regulation refers to UNE-EN 60849 and UNE-EN 54, regarding two parts: EN 54-16 for fire voice alarm systems and EN 54-24 for loudspeakers.
Although there are conflictive requirements in both rules due to the EN 60849's obsolescence, LDA as a manufacturer offers equipment solutions compliant with every national and international standard.
In fact, the LDA Audio Tech NEO system meets all EN 60849 requirements. It's EN 54-16 certified and complemented by EN 54-24 certified speakers, which means that any LDA installation is in compliance with national and international regulations.