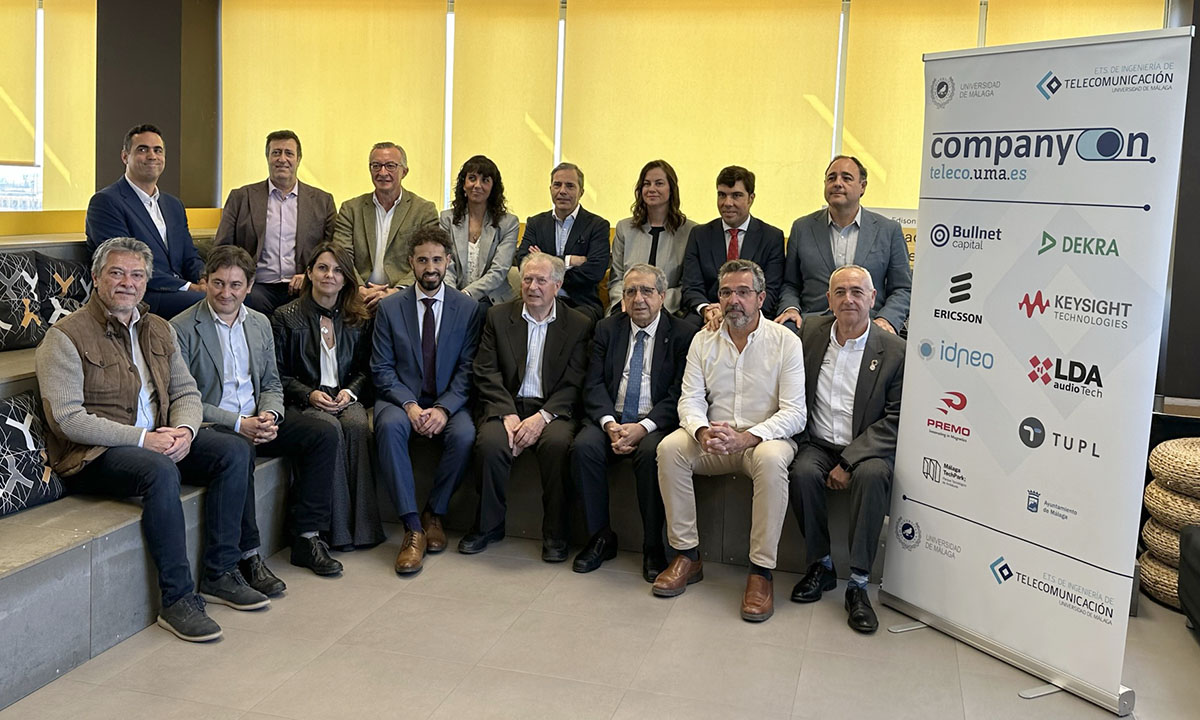 24 Mar

LDA promotes the Company-ON Chair with the University of Malaga and tech companies

The University of Malaga and eight technology companies, including LDA Audio Tech, have launched the Company-ON Chair to bring the business world closer to Telecommunications students through teaching activities, scholarships and mentoring programmes.

This Chair is an initiative of the School of Telecommunications Engineering, which seeks to complement the technical education offered in the classroom with transversal training in direct contact with the professional world.

In addition to LDA Audio Tech, the companies Ericsson, Dekra, Premo, Bullnet Capital, Idneo, Keysight Technologies and TUPL, all located in the Málaga TechPark technology hub, are involved.

The Chair will include conferences and laboratory practices at the University, promote mentoring and encourage internships at companies. It will also establish academic awards and will spread the word among high school students to promote vocations in STEM careers.

The Chair was presented at a meeting attended by the rector of the University of Málaga, José Ángel Narváez, the director of the School of Telecommunications, Rafael Godoy, and institutional and corporate representatives of the companies involved.

In his speech, the Managing Director of LDA Audio Tech, Javier Barrera, mentioned the strong links between the company and the University, as a large part of the team is made up of former students who have spent their entire professional careers here.

LDA collaborates regularly with educational institutions such as the University of Malaga, ICEX and Vocational Training schools through internship programmes, specialised training, seminars, conferences and participation in job fairs.