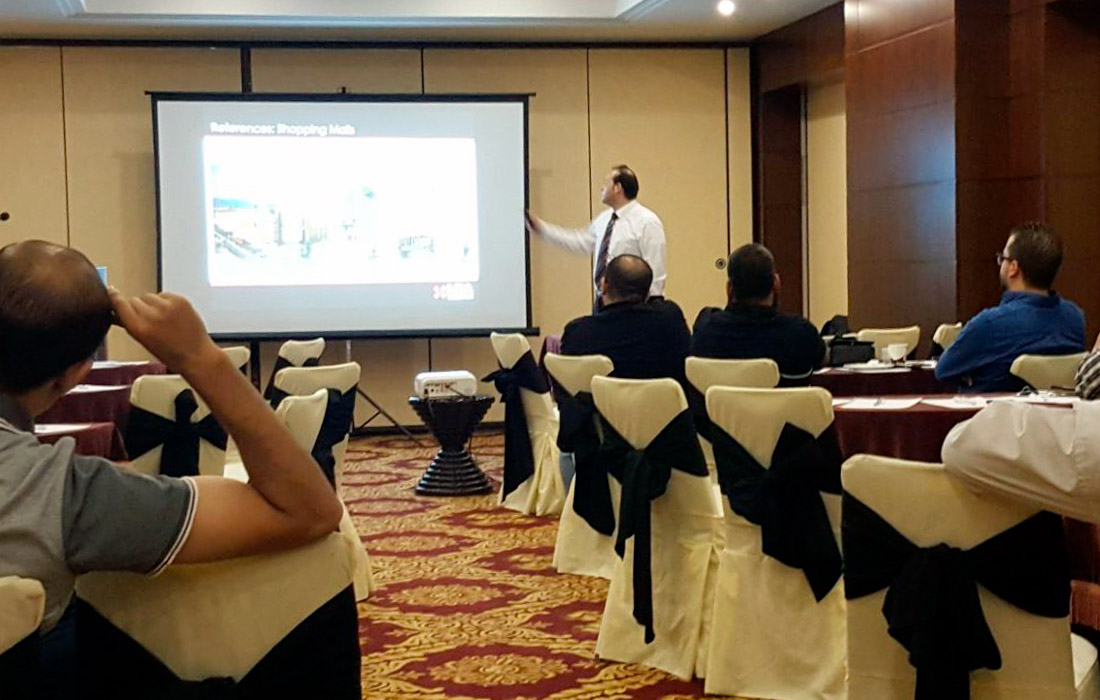 28 Sep

Seminar in Saudi Arabia on LDA public address and voice alarm systems

LDA Audio Tech held a specialized seminar in Mecca (KSA) on public address and voice evacuation systems, aimed at engineers and project managers in the area.

Conducted by LDA Product Manager in KSA, Ibrahim El-Hallak, this workshop was attended by about twenty professionals related to installers and integrators such as Saudi Binladin Group, BAUD Telecom Company and Dar Consulting.

The seminar took place at Le Méridien Towers Makkah, where the attendees discussed technical aspects of the LDA PA/VA systems and how easily they integrate with other fire alarm setups.

Some of the projects with LDA technology currently in progress in the Kingdom of Saudi Arabia were also addressed, such as tunnel installations and NEO integration with Haram PA systems.

The LDA NEO system follows a plug & play philosophy and implements the TCP / IP and audio over Ethernet protocols, which allows you to integrate it with other systems such as IP telephony, digital signage, AV intercom, etc.

LDA Audio Tech's technology is present in facilities of different formats in several countries of Europe, Latin America, the Middle East, Africa and Asia-Pacific: colleges, airports, railway networks, government buildings, conference halls, hospitals, shopping and sports centers, among others.