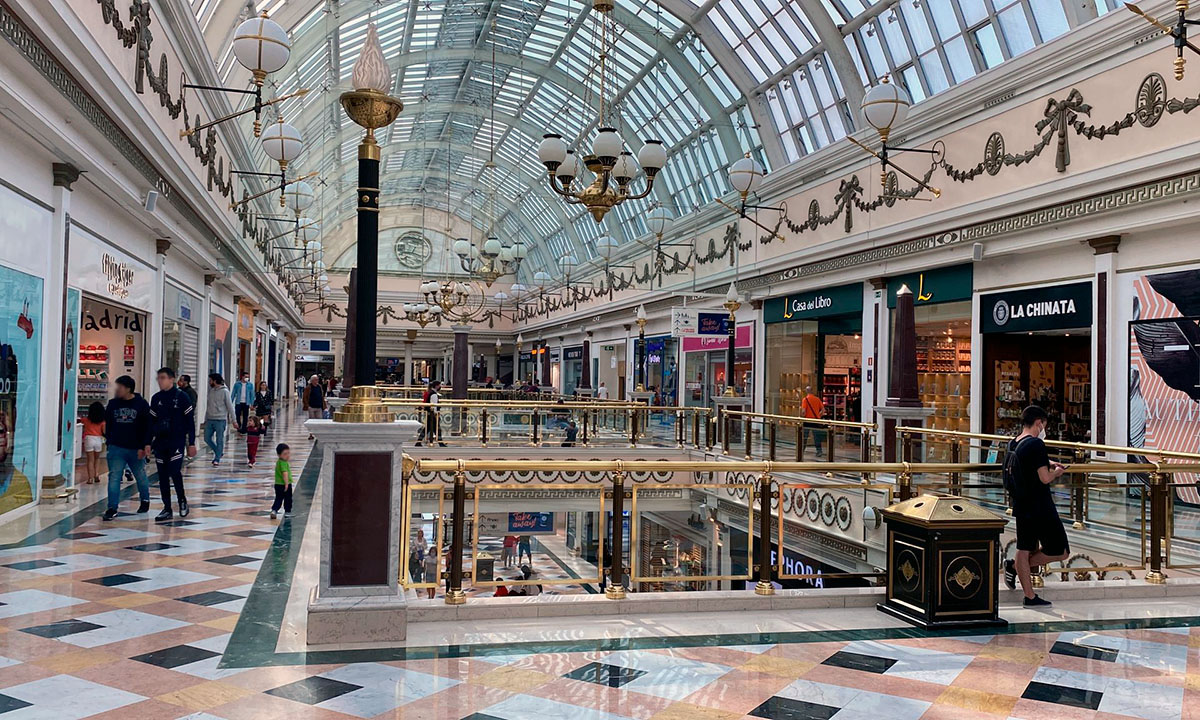 23 Jun

LDA public address and voice alarm systems save 70% energy at Plaza Norte 2 mall

The Plaza Norte 2 shopping center will reduce by 70% the energy used to maintain its public address and voice evacuation system after installing LDA Audio Tech products, in a renovation process carried out with the integrator Cad&Lan.

The project implies a total renovation of the control equipment, power amplifiers and loudspeakers, to adapt them to the needs of a venue with a large number of visitors. Plaza Norte 2 has a surface area of more than 147,000 square meters with a large dome that posed an additional acoustic engineering challenge.

The installation has adapted to the latest Spanish regulations on voice evacuation for public areas, complying with the EN 54-16 European standard which regulates voice alarm control and indicating equipment in fire detection and fire alarm systems.

The acoustic studies gave the key to meeting the needs of the mall and getting better intelligibility and audio quality.

Energy savings of 70 % compared to the previous installation are achieved because the new equipment manages better the available resources and is more efficient. Also, they take up less space, as the number of PA cabinets has been reduced from four to two.

The installation integrates into the center's state-of-the-art IP network, so it is even more robust and reliable. Although it has advanced functions such as complete management of pre-recorded messages and real-time warning by zones, the system is very easy to use.
Advanced EN54 systems
The new EN54 public address and voice alarm systems installed in Plaza Norte 2 by LDA Audio Tech and Cad&Lan are interconnected and work in a centralized and distributed manner. Besides that, each system can operate locally and independently to avoid service downtimes if communication is lost during critical events.
Thanks to that, messages will be delivered in due time to organize an emergency evacuation.
The systems installed in Plaza Norte 2 include:
One LDA NEO public address and voice evacuation system with the proprietary NEO Configurator software installed for configuration and event schedule.
Seven LDA NEO Extension 8250 and 4500 systems to configure different public address and evacuation zones.
One LDA VAP-1 fire panel.
One MPS-8Z paging station.
One MSP-8K expansion keyboard module.
One RCD-21R multifunction player.
Racks, chargers and batteries.
Ready for the future
NEO is a scalable system that allows expansion by zones, so this new installation is ready to adapt to the future needs of Plaza Norte 2: expansions, refurbishings and any other structural change.
Thanks to the new system, Plaza Norte 2 now has the most advanced technology in terms of alarm and evacuation systems. This makes it possible to deal with any critical situation safely, as the LDA Audio Tech systems enable a phased and controlled evacuation of large crowds, following the stipulated emergency plans and following the most stringent national and international regulations.