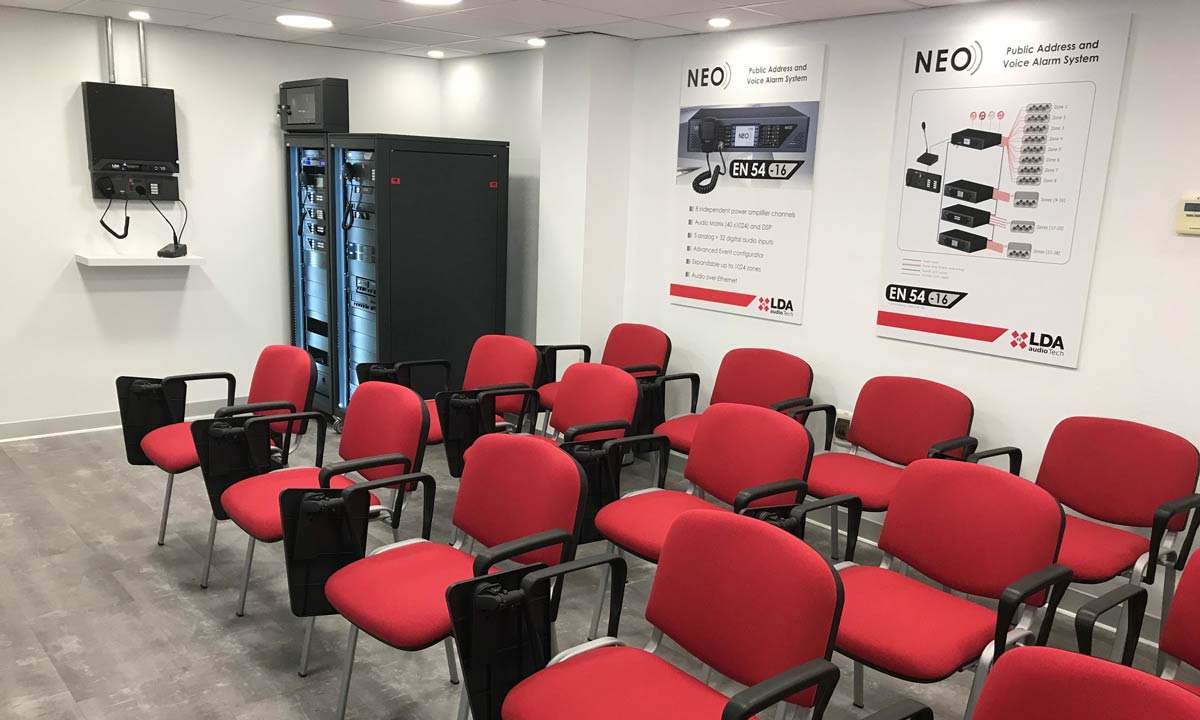 08 Dec

New training and demo room at LDA headquarters in Málaga

Continuous training for distributors and partners is one of the objectives that inspire LDA Audio Tech's business philosophy, and which is now reinforced by the creation of a new training room with equipment for live demonstrations at the company headquarters in Malaga.

The classroom has capacity for about 20 students and is equipped with an audiovisual system for videos and presentations. It is designed to develop an ambitious program of specialized training for distributors, professionals in electronic engineering and telecommunications, and even students at universities and technical schools.
Audio electronics training
This new room will provide a learning space for one to three days intensive courses about EN 54 certified public address and voice evacuation systems aimed at the professionals in charge of operating, managing and maintaining them.
The training program will include audio electronics, general theory of sound, information on the EN 54 standard, basic principles on communication networks and advanced operations for the start-up and maintenance of equipment and software developed by LDA.
The classroom has fully operational LDA Audio Tech equipment: NEO, NEO Extension and ONE units, VAP-1 voice alarm panels and different types of speakers to test the versatility of a public address system equipped with advanced EN 54 certified technology.
Continuous learning
LDA Audio Tech has always supported permanent training for its channel, both for commercial agents and for distributors and sales representatives around the world.
In fact, the new training room opened last week with a training session for a Middle East integrator, an area of ​​influence where LDA has become a key partner for public address and voice evacuation installations in civil works projects.