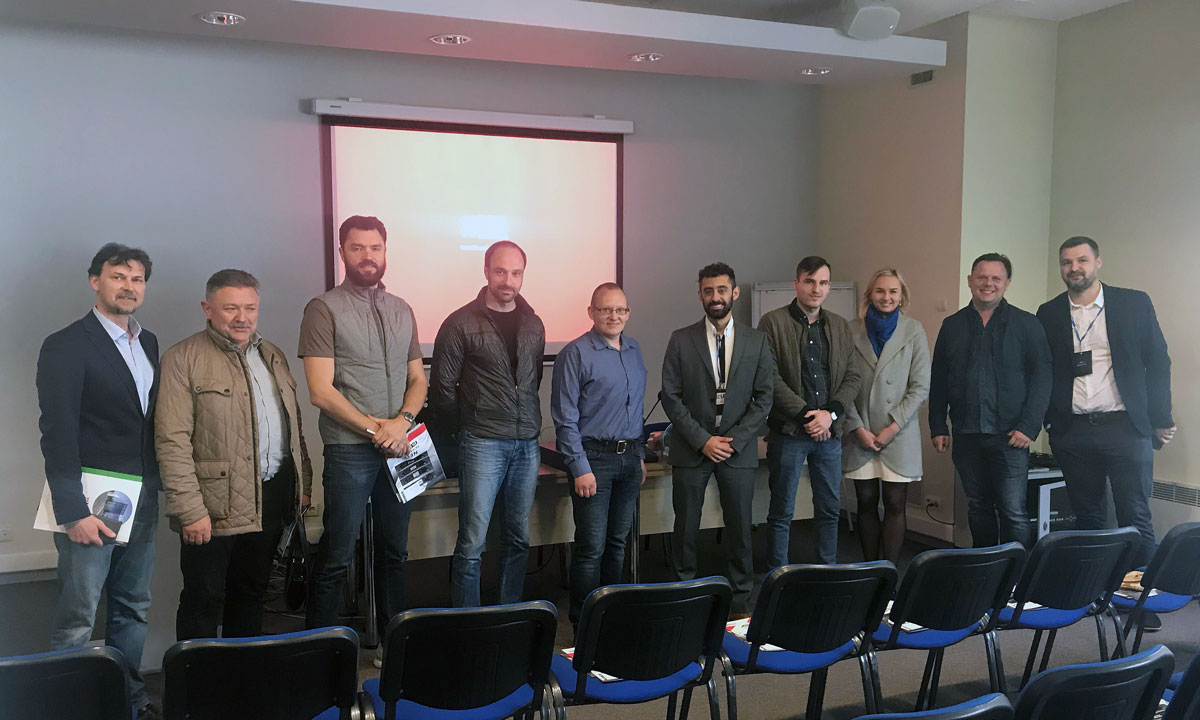 04 May

RESTA 2018: LDA gives seminar about EN 54 PA/VA systems in Lithuania

The EN 54 certified public address and voice alarm systems were the core of the seminar given by LDA Audio Tech at RESTA, the construction exhibition held in Lithuania last April.

RESTA is the largest international construction exhibition in the Baltic States, aimed at both professionals and end-users. Every year, RESTA introduces digital and innovative solutions in building materials and equipment, as well as landscaping trends, architecture, communication infrastructures and associated services.

LDA attended this event with its local partner Inseria, a systems integrator that offers specialized solutions in high-end audiovisual systems to private companies and public institutions.

The Inseria's booth at RESTA hosted the presentation of the new ONE system for small and medium installations, together with information about NEO and other specialized solutions offered by LDA for EN 54 certified public address and voice evacuation systems.

LDA also gave a specialized seminar to professionals interested in certified PA/VA solutions. Pedro Martos, LDA international sales manager, was the speaker who highlighted the importance of having a public address and voice alarm system that is certified under the EN 54 international standard in order to guarantee maximum safety in all kinds of facilities.

You can find LDA Audio Tech's technology in 50 countries, with more than 1,300 finished projects in convention centers, airports, transport networks, shopping malls, universities, hospitals and corporate buildings worldwide.