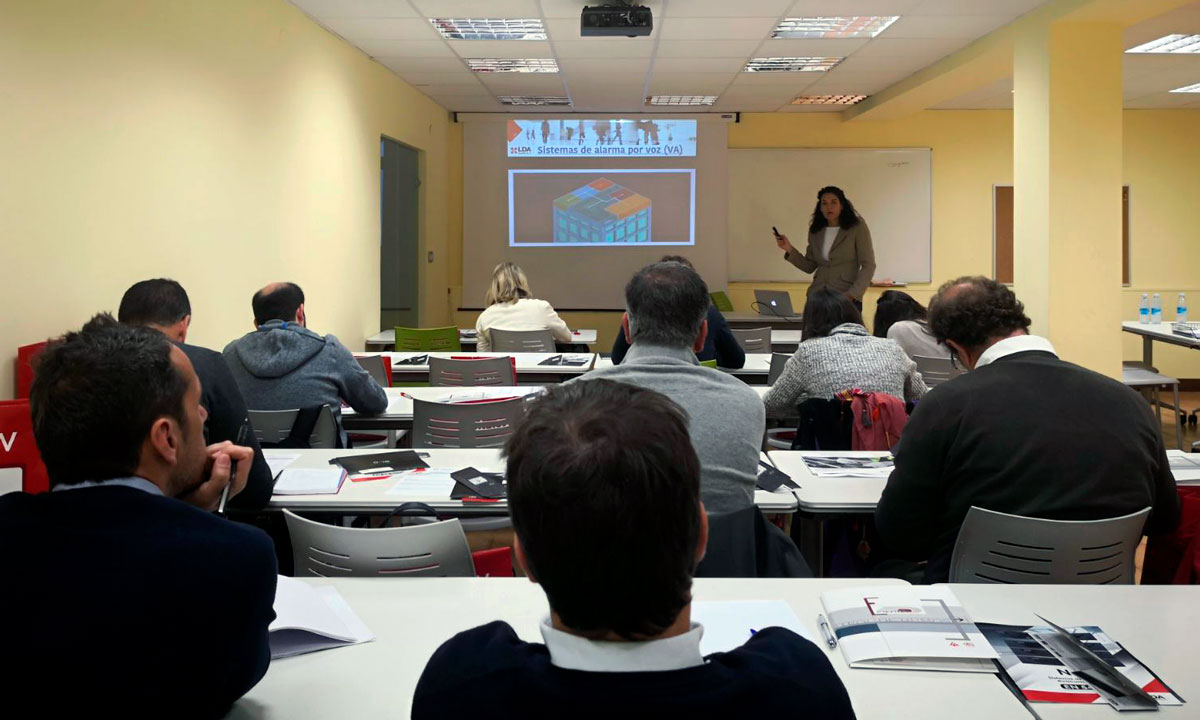 16 May

Training on RIPCI for Basque engineers

The seminars on the new Facilities Regulations for Fire Protection (RIPCI) given by LDA in collaboration with other specialized manufacturers arrived last week in the Basque Country to train professionals in the latest developments on safety in emergency situations.

The LDA Sales Manager Celia García dedicated her speech to public address and voice evacuation systems and focused on the need to have an installation adapted to the international standard EN 54 to ensure maximum security in public venues.

The College of Industrial Engineers of Bizkaia hosted this seminar, where attendees were able to bring themselves up to date thanks to the Spanish leading companies specialized in fire safety. They were informed about the latest technological advances to adapt installations to the new regulations.

LDA has a complete range of EN 54 certified solutions to meet the needs of public address and voice alarm systems in all kind of facilities. On the one hand, NEO reduces costs and time with its all-in-one unit, compact and easy to install and maintain, which also offers great robustness to the system.

On the other hand, thanks to its extensions NEO is easily scalable for reaching up to 1024 zones with a single system. NEO also has a full range of accessories and EN 54-24 certified speakers to meet every integrator's requirement in medium and large installations.

Learn more about NEO

For basic installations LDA offers its latest development, the new ONE system which is also EN 54 certified and perfect for compact distributions thanks to its two 500 W integrated amplifiers with charger and battery included in the same unit.

ONE has its own range of accessories, besides the ones shared with NEO. Volume controllers, microphones and wall mounting are just some of them.

Download LDA ONE brochure

In this seminar on the new RIPCI, the companies DETNOV, SODECA and Grupo Prefire also offered their knowledge on fire detection, evacuation and smoke control.