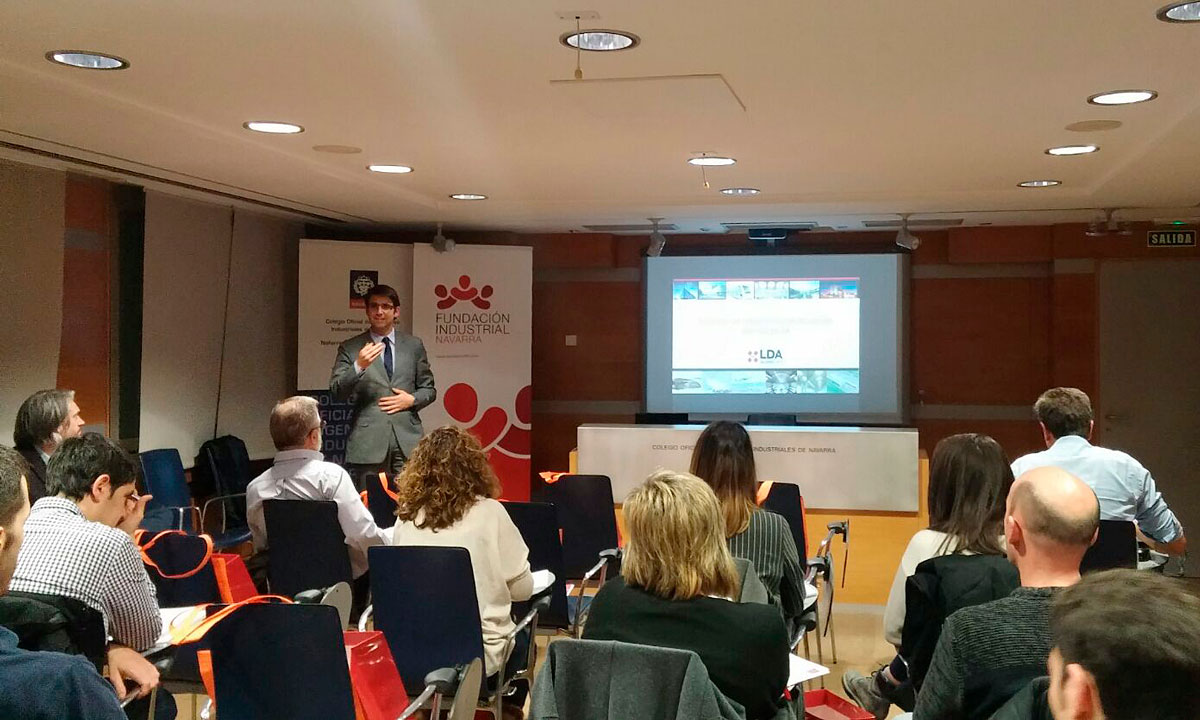 21 Mar

Seminar about the new RIPCI Regulation in Pamplona

A new training session on the Regulation of Fire Protection Facilities (RIPCI) in Spain, in which LDA Audio Tech participated as a speaker, helped engineers and installers to update their technical knowledge and catch up with the news about legislation.

The seminar was held at the headquarters of the Official Association of Industrial Engineers of Navarra, located in Pamplona, ​​and was attended by specialists in the field of detection, protection, installation and fire safety.

The LDA Sales Director, Francisco Simón, was in this occasion the one in charge to offer a general vision on the technological changes that this regulation implies for fire protection installations, and more specifically for public address and voice alarm systems in which LDA is a world's leading company.

More info about Spanish RIPCI

The new RIPCI states the requirements for fire protection systems in Spain, and also all the regulations that affect companies specialized in their installation and maintenance.

Since shortly before the new regulations came into force, the RIPCI has aroused many doubts among companies and professionals. That is why LDA Audio Tech is collaborating with other leading brands in the celebration of these training seminars in Spain.

Detnov, specialized in detection systems, Sodeca with ventilation systems and extractors, and Grupo Prefire with engineering and smoke control solutions are the other three companies that are participating in these training courses.
PA/VA systems
LDA Audio Tech offers a complete range of certified solutions according to the strictest international fire protection standards.
The new RIPCI comes into force in Spain next month. The regulation refers to UNE-EN 60849 and UNE-EN 54, regarding two parts: EN 54-16 for fire voice alarm systems and EN 54-24 for loudspeakers.
Although there are conflictive requirements in both rules due to the EN 60849's obsolescence, LDA as a manufacturer offers equipment solutions compliant with every national and international standard.
In fact, the LDA Audio Tech NEO system meets all EN 60849 requirements. It's EN 54-16 certified and complemented by EN 54-24 certified speakers, which means that any LDA installation is in compliance with national and international regulations.