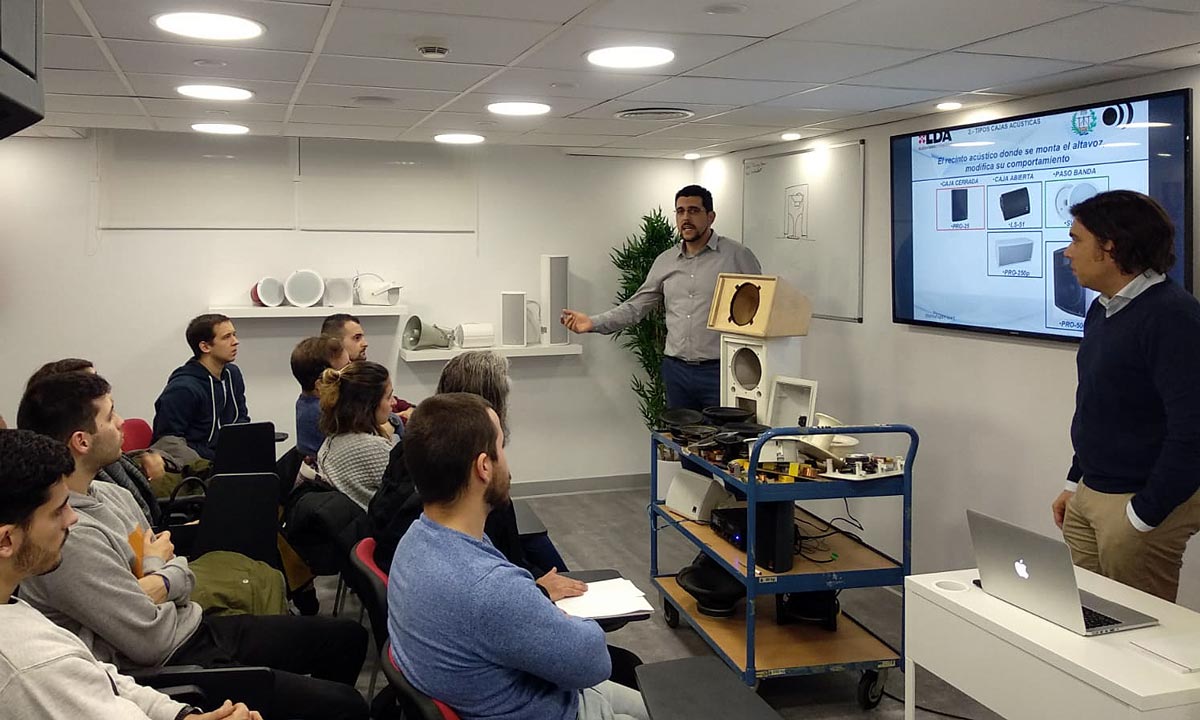 19 Feb

Students of Master in Acoustic Engineering get training with LDA Audio Tech

As done every year since 2011, LDA Audio Tech has offered a practical training to the students of the Master in Acoustic Engineering of the University of Malaga on different aspects of professional public address systems and current international regulations.

On this occasion, 13 students were accompanied by their teachers in the subjects "Sound and PA" and "Electroacoustic Transducers".

The training session, delivered by LDA CTO & COO Javier Barrera and R & D manager Juan Ayas, included a brief presentation of the company and offered a general perspective on public address and voice evacuation systems from a professional point of view.
Practical training
Equipment operation, international regulations, practical cases with acoustic simulations and real solutions and speakers design with examples and demonstration of acoustic boxes completed the training program.
The students were very interested in learning about a professional audio company with international scope. Besides the products, they also learnt about the work method of LDA Audio Tech, focused on the study of the latest innovations in public address and voice alarm systems for their implementation in new developments aimed at satisfying increasingly demanding installations regarding technical requirements and operability.