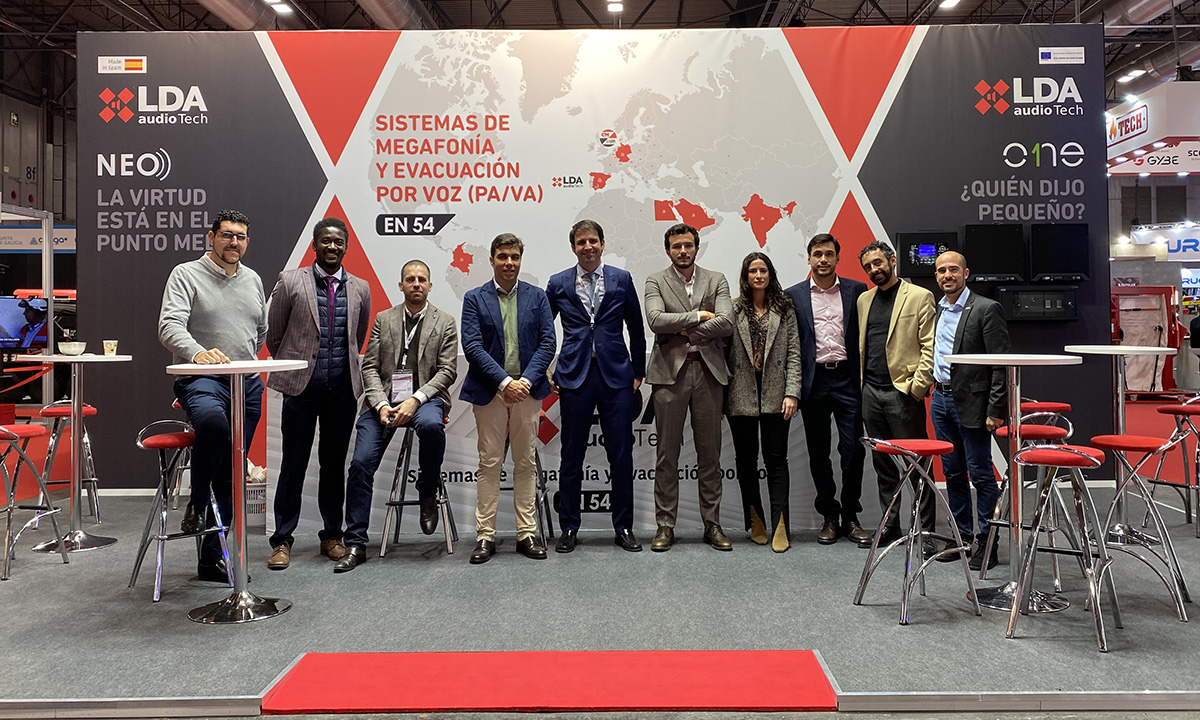 01 Mar

Good vibes and a great business environment at SICUR 2022

The international security exhibition SICUR has confirmed the good feelings existing in the sector, with a great flow of attendees and a fantastic business atmosphere at IFEMA Madrid.

LDA Audio Tech has experienced this first-hand from its stand located in hall 8, where it has been visited by installers, integrators, project managers and professionals related to fire and emergency systems.

The sales team of LDA Audio Tech was accompanied by colleagues from R&D, support, product and projects, who helped attend to all visitors, especially during the peak days in the stand.

Our EN54 public address and voice alarm systems made in Spain have caught the attention of potential customers and partners, interested in all the possibilities they offer for small, medium and large installations.

At SICUR we have shown our latest advances in product development for our two main product ranges, NEO and ONE. We have offered demonstrations of how NEXO works, the new native AES67 audio converter that allows our systems to communicate with third-party ones within the audio-over-IP ecosystem.

This feature expansion is reinforced by the release of ACSI v2, our updated protocol for multi-site systems with NEO and ONE, which we have shown in action at our booth.

We have also given a sneak peek at the new models of EN 54-24 loudspeakers and the update of our SIME Control management platform, which will offer new functions and a renewed interface.

SICUR has performed as a showcase for Atalaia Alliance, the integrated security platform for access control, emergency and fire management and evacuation. Both at the LDA Audio Tech and Detnov stands, visitors have been able to see how this integration works, in which the company ALCAD Facility also takes part.

1,646 companies have participated in SICUR, 508 of them as direct exhibitors, with a significant international presence from up to 20 different countries. The three sectors represented at the fair have been fire safety and emergencies, labour safety and electronic security. Altogether, 38,906 visitors from 59 countries have been registered.

The next face-to-face appointment with LDA Audio Tech's EN54 systems will be at ISE Barcelona from May 10 to 13, where we will have our own stand in Hall 7. If you want to come for free and visit us, register online here with our exhibitor code.