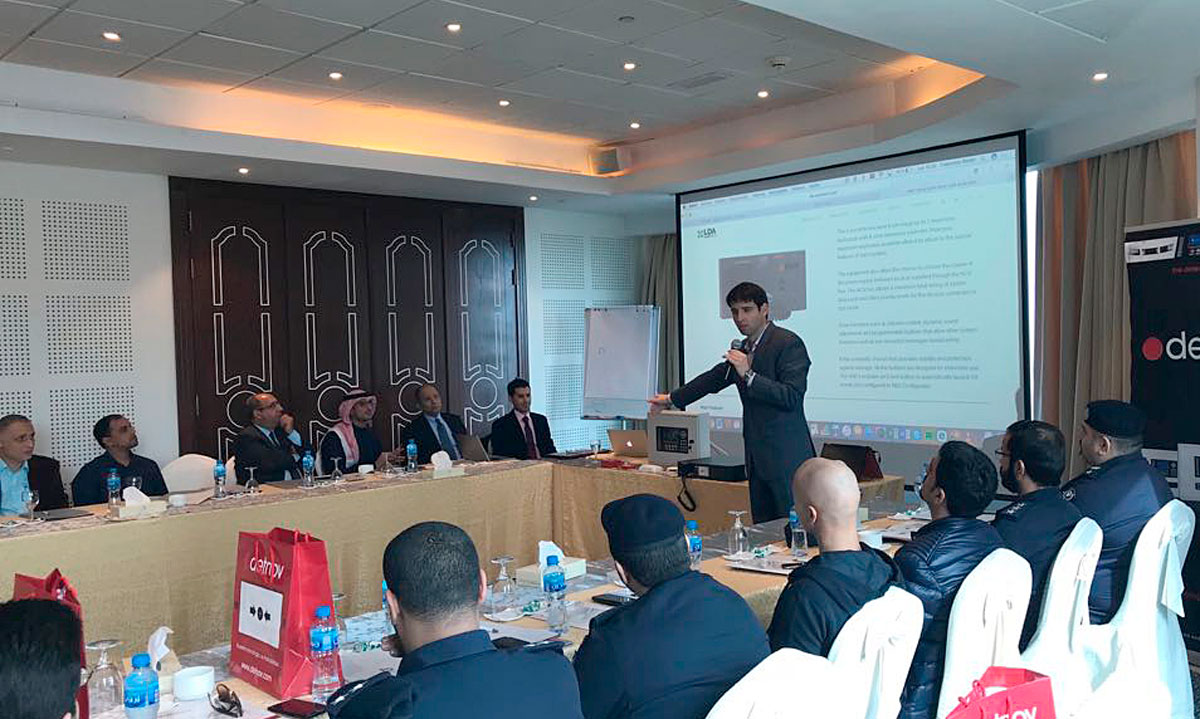 26 Mar

LDA Audio Tech gets Kuwait approval to sell PA/VA systems

LDA Audio Tech has obtained the approval of the government of Kuwait to sell in this country its public address and voice evacuation products, certified under the international standard EN 54, through the agent Bader Mohamed A. Almailam General Trading & Contracting.

Thanks to this certificate, issued by the official Kuwait Fire Service Directorate, LDA solutions can be sold in Kuwait for fire protection and specialized alarm systems.

The authorized products cover the entire NEO range, its NEO 8060 main unit, and the NEO Extension series, as well as its accessories and EN 54-24 certified speakers. The agent Bader Mohamed A. Almailam General Trading & Contracting Co. has more than 50 years of experience and a first-class license in security systems and fire alarm.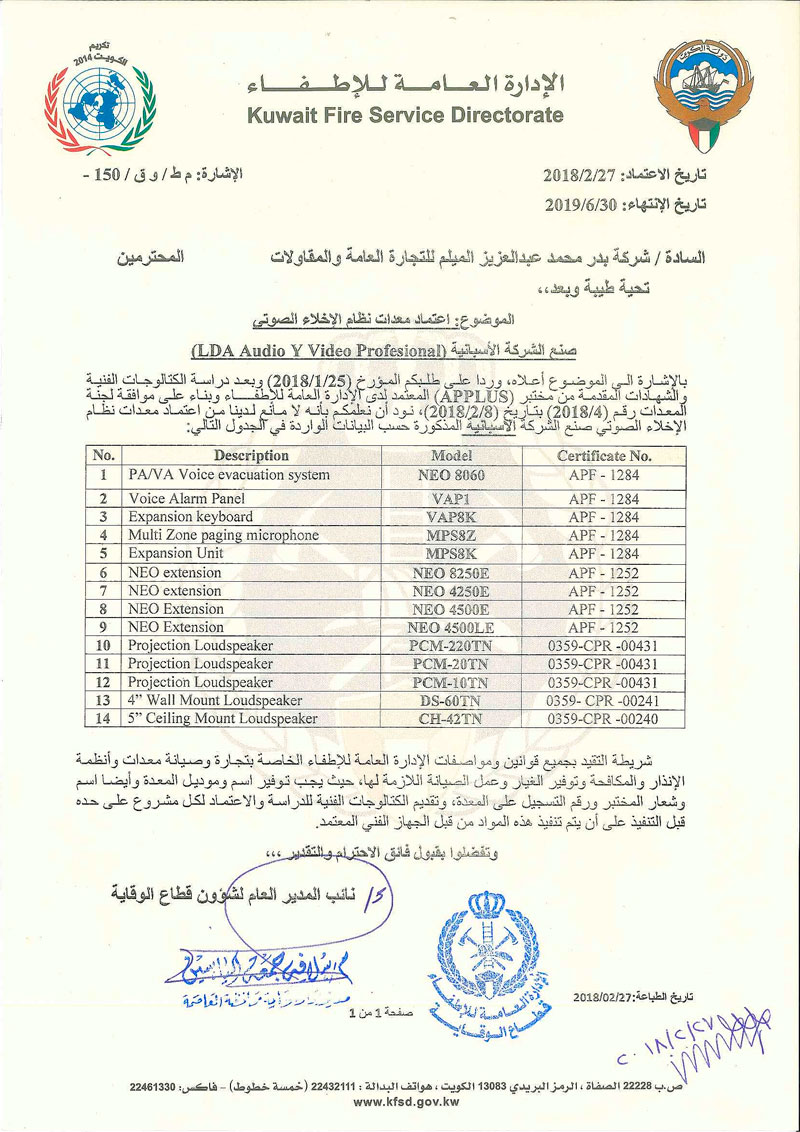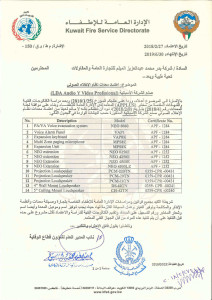 The NEO public address and voice evacuation systems allow easy low-level integration with third-party systems through this standard. It's a multipoint differential bus system, also known as RS-485, perfect for the transmission of information over a greater distance with an obvious immunity to noise. This has been presented together with the DETNOV detection systems
These features make NEO one of the most versatile and scalable systems on the market today in the field of security and fire protection.
The Kuwait Fire Service Directorate is the government agency for fire protection and disaster prevention in Kuwait. This country has experienced a remarkable economic development in recent decades that has led to a similar evolution in infrastructures and fire protection systems.
The Kuwaiti Public Administration works in coordination with the companies installed in the country to improve their facilities with a double objective: increasing security to avoid emergencies and, if they occur, fighting them using the most advanced detection systems, control, and evacuation.
LDA AUDIO TECH, AN INTERNATIONAL BENCHMARK
Thanks to this new certification, LDA continues to consolidate as an international benchmark in its industry and keeps growing within the Arab market. In Spain, it was the first company to obtain the exacting certification EN 54-16 for its public address and voice alarm system. Nowadays, it's an indisputable reference for the sector in Spain and exports to more than 50 countries worldwide.
LDA systems are present in facilities of different formats in several countries of Europe, Latin America, the Middle East, Africa and Asia-Pacific: colleges, airports, railway networks, government buildings, conference halls, hospitals, shopping and sports centers, among others.
LDA Audio Tech has more than 35 years of experience designing and manufacturing solutions for public address and voice alarm, as well as being a member of national and European committees that review the EN 54 standard to ensure its requirements.
All systems and components of LDA Audio Tech are developed and manufactured at the company headquarters, located in the Technological Park of Andalusia, in Malaga (Spain). In addition, the company has commercial offices in Madrid, Chile, Saudi Arabia, and Mexico, as well as its distribution channels in the European Union and non-EU countries.