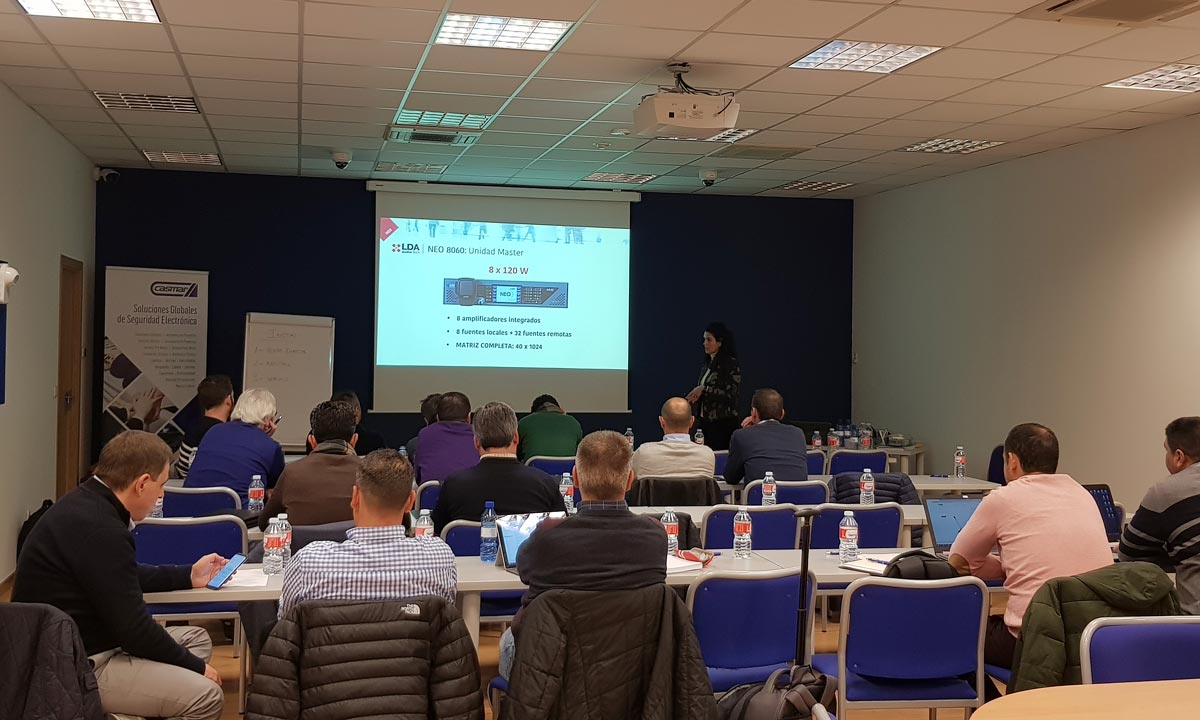 27 Feb

Training for partners at Casmar

The sales team of LDA Audio Tech offered a training day for the distributor and partner Casmar, which was attended by delegates from Spain and Portugal.

The seminar was held at Casmar's Madrid sales office and counted on the participation of its main sales agents in the Iberian Peninsula.

During this session, the main technical aspects of LDA Audio Tech's public address and voice evacuation systems were discussed, as well as their adaptation to the different international quality standards, such as EN 54 and EN 60849.

As a manufacturer, LDA Audio Tech offers its partners all the product knowledge and expertise, as well as facilitating the cross-sharing and peer learning across the distributor networks worldwide.

The objective is to create connections between partners and give them practical experience in sales and customer service to face new market challenges and create a learning environment for them to share best practices.

Casmar has been a benchmark in security for more than 40 years and offers global solutions in all areas of electronic security, collaborating with the leading manufacturers of technology and systems in the market.

Casmar specializes in the areas of intrusion, CCTV, fire safety and access control systems.