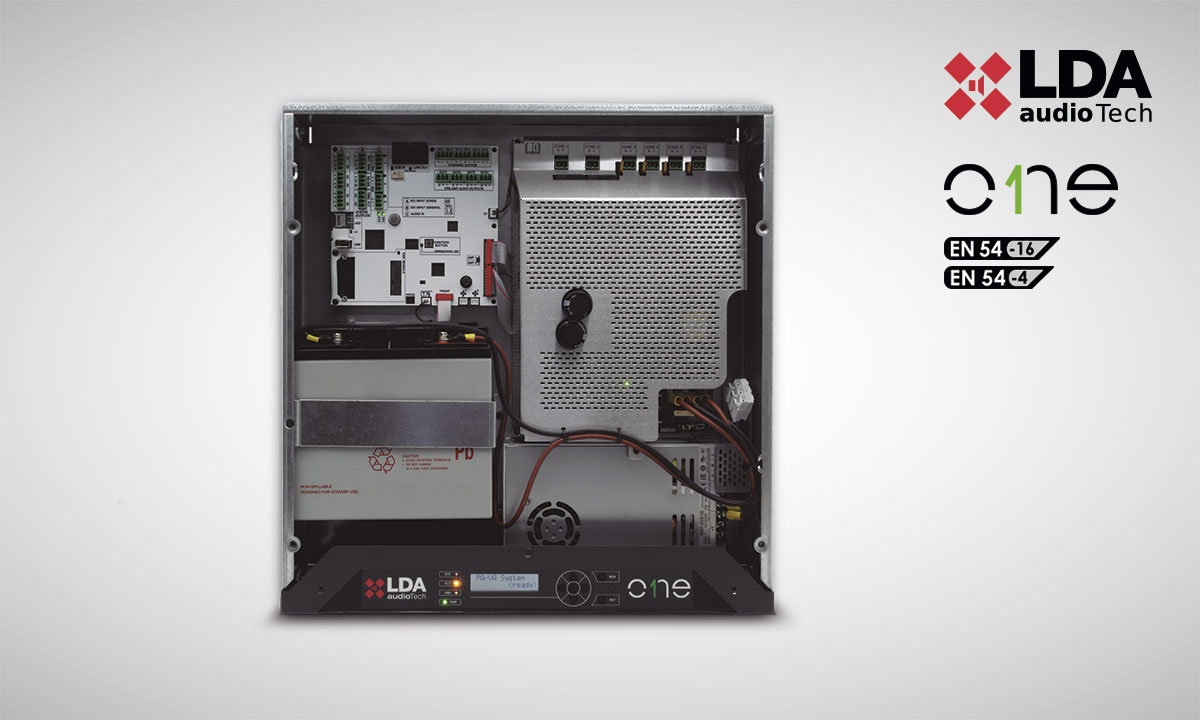 26 Nov

LDA ONE integrates MODBUS in new firmware V1.0.4.1

The EN 54 certified LDA ONE public address and voice evacuation system has added new functionality for MODBUS communication in its latest firmware update v1.0.4.1.

ONE is one of the most advanced PA/VA systems in the market, not only for its double EN 54-16 and EN 54-4 certification and its great ease of use, but also for the employed technologies which are constantly being renewed thanks to the work of the engineering and support department of LDA Audio Tech.

MODBUS is a communications protocol based on the master/slave architecture (RTU). Renowned as a standard in the industry, it is the most suitable for connecting industrial electronic devices.

This is a very relevant functionality, especially focused on industrial environments and tunnel projects, since it allows the LDA ONE system to be integrated in a simple and fast way to an external control and supervision platform, such as a SCADA or BMS.
MODBUS RTU
Thanks to this update, LDA ONE incorporates a MODBUS RTU RS-485 Half Duplex interface, which offers the possibility to manage and monitor the most important functions of the equipment, such as routing, volume control or emergency message management.
MODBUS RTU is the most common implementation available for MODBUS. It is used in serial communication and uses a compact binary representation of the data for the communication protocol.
Through its LCD control screen, the ONE system allows the activation and configuration of the RS-485 MODBUS bus for operation with integrated fire panels or other third-party integration and supervision platforms.
In these cases, the LCD shows the following message:
  RS485 Conf.  
Through this functionality you can configure the parameters of the communications port, with the options "Baud Rate" and "Parity".
The RS-485 half-duplex base communication port for fire panel needs to be connected using 2 twisted wires (A, B), plus a GND wire.
ONE is a complete EN 54-16 certified public address, background music and voice alarm system that includes an integrated EN 54-4 battery charger in the same device. It has an innovative Wall & Rack design that allows it to be mounted on both the wall and the rack, and it is specifically designed for small and medium installations.
In addition, the ONE system is very easy to install and configure thanks to the Autosetup function, saving both time and costs. In fact, it is currently the most compact and cost-effective EN54 PA/VA system on the market.