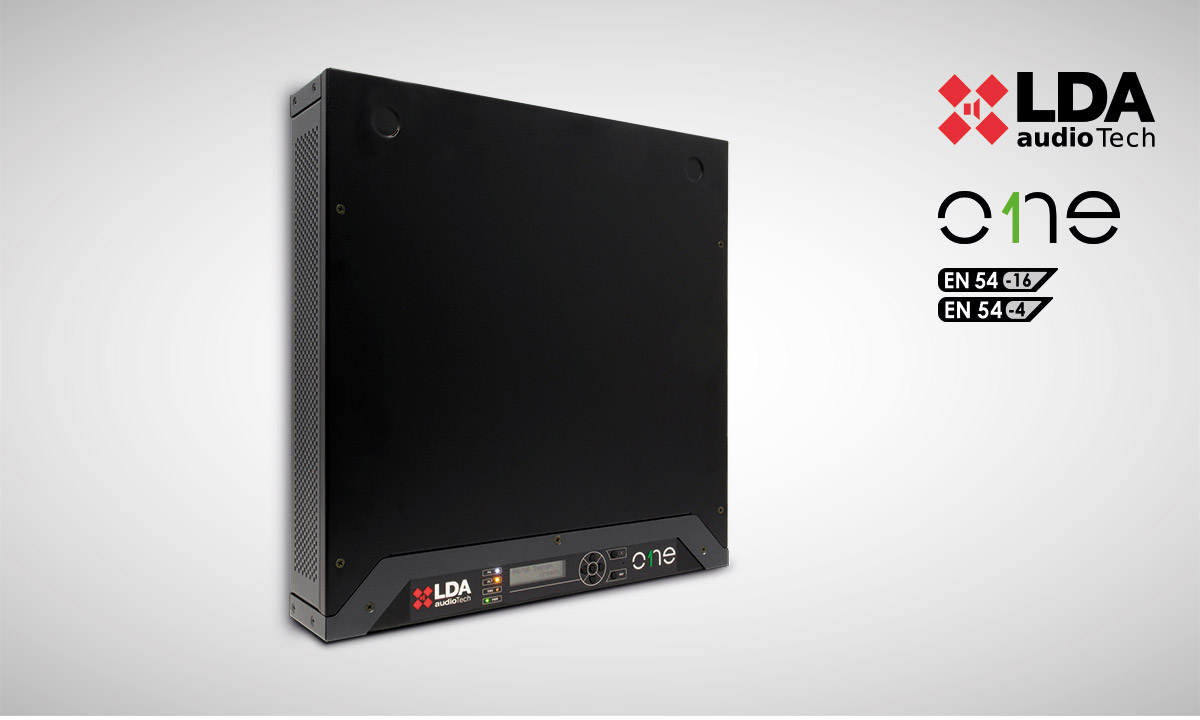 29 Jan

The LDA ONE system obtains EN 54-16 and EN 54-4 certificates

LDA Audio Tech has obtained the EN 54-16 and EN 54-4 certificates for its new ONE PA/VA system. It is the most compact equipment on the market that has this double certification for both the control unit and its built-in battery charger.

The certificate 0370-CPR-3206 guarantees that the ONE-500 unit complies with the European standard EN 54-16 on voice alarm control and indicating equipment, and its integrated charger ONE-BC1 conforms to the EN 54-4 standard for power supply equipment.

Download ONE's EN 54 certificate

These certifications, issued by the Applus + laboratory, warrant the public address, background music and voice alarm system ONE strictly complies with all the requirements demanded by the Construction Products Regulation (EU) 305/2011 for fire detection and alarm equipment.
ONE, full of functionalities
LDA ONE includes charger and battery in the same unit, an industry first in this segment, where it is usually sold separately. ONE has two class D amplifiers up to 500 W (maximum total power of 500 W according to EN 60065 and 200 Wrms according to EN 54-16) and a backup amplifier, with 6 outputs/zones, 3 analog audio inputs and one 6×6 expandable digital matrix.
The innovative ONE Wall & Rack design allows wall mounting or installation in a 19″ rack, adapting smoothly to any space requirements in any kind of installations.
The EN 54 standard
The EN 54 harmonized technical standard not only applies in the European Union but has become a de facto international standard due to the strict EC certification scheme for marketing this kind of products.
The EN 54 series of European standards for detection systems, fire alarm and voice evacuation covers three different groups: for central voice alarm control (EN 54-16), for loudspeakers (EN 54-24) and for power supply audio equipment (EN 54-4).
LDA Audio Tech offers integrators and installers a complete range of solutions fully adapted to the EN 54 standard, including the NEO series, loudspeakers and accessories.
Download ONE's documentation