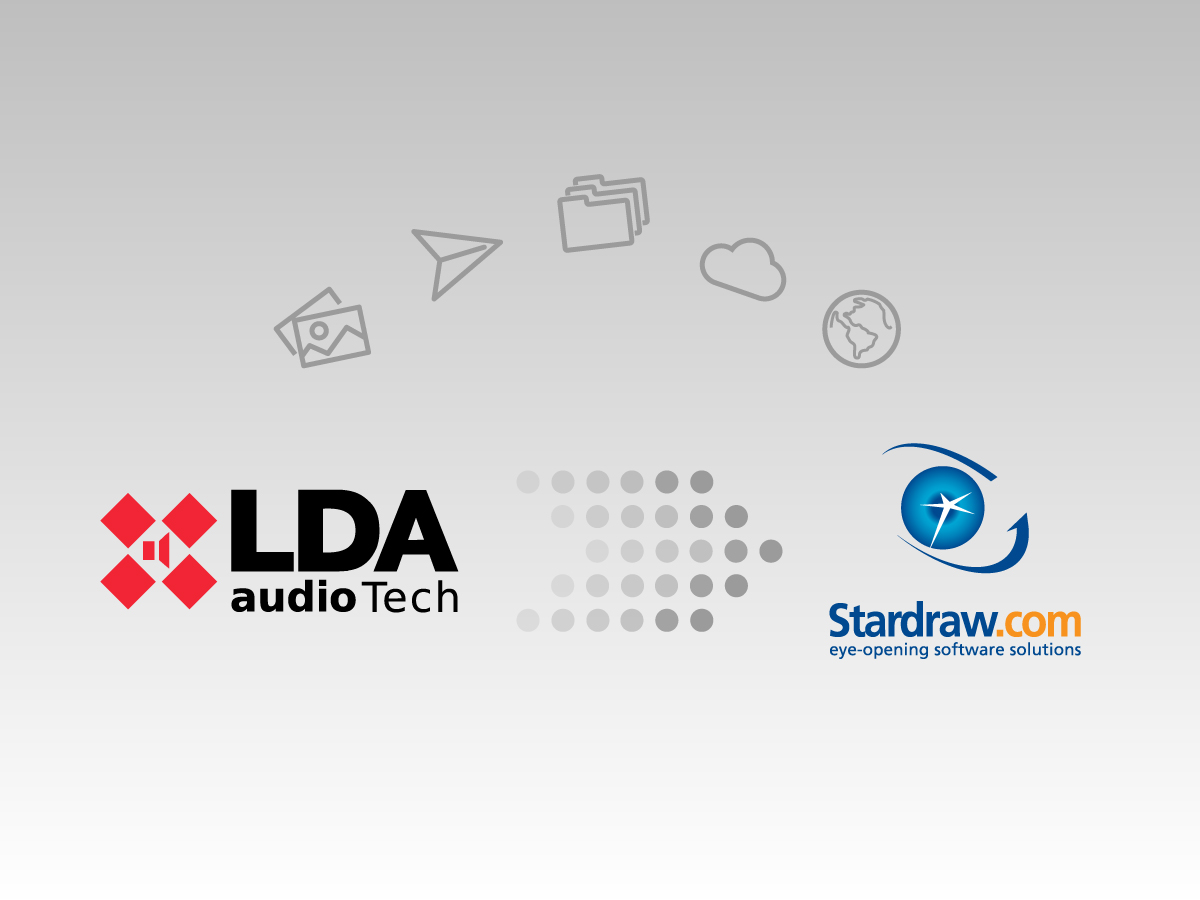 14 Jan

LDA products now available on the Stardraw Design engineering and design platform

Good news: LDA Audio Tech products are now available on the digital platform Stardraw Design, a leading software in the audiovisual and professional transmission industry that is used in more than 80 countries. That means that everything our company offers is within easier reach of potential clients than ever before, as our main objective is to immediately respond to the demands of the market by adapting to the specific needs of each client.

Stardraw Design is more than a drawing tool. It is also a computer system that gives you the option to design, implement and deliver documentation in a simple, powerful and flexible way, all on one platform. It includes access to a library with more than 100,000 symbols from a thousand manufacturers, which now includes LDA.

Stardraw makes it possible to create documentation and specific instruments for professional audiovisual systems. This includes A/V diagrams (similar to a computer network diagram), rack designs, presentation drawings (pictorial diagrams), panel designs for customised metallic carpentry, plan view drawings and associated reports, such as lists of materials, quotes and cable schemes, etc.

This software includes predetermined equipment icons to facilitate the creation of design illustrations for an A/V system. Furthermore, it is customisable, meaning that it can be configured to have as many modules, uses and libraries as needed, according to the client's needs and budget.

LDA Audio Tech's libraries include 47 symbols for 16 specific products in our wide and functional catalogue, including some from NEO with EN 54-16 international certification, which is a compact loudspeaker and voice evacuation system in a single piece of equipment that is accessible and simple for users. This means you can find: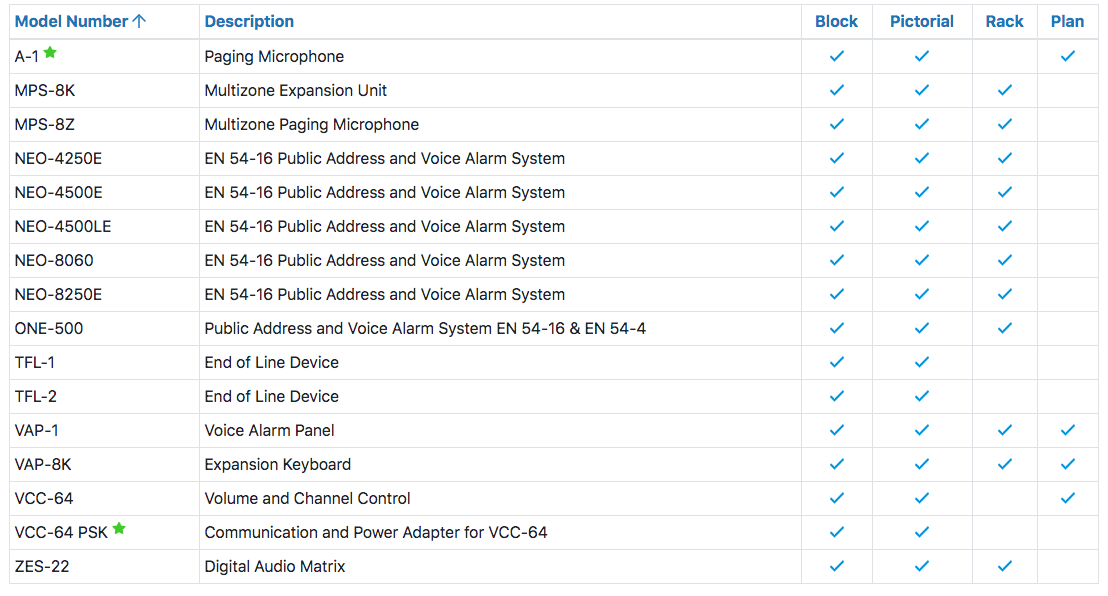 As such, this is a giant step towards continuing to offer LDA products across the world and, most importantly, putting them within everyone's reach.