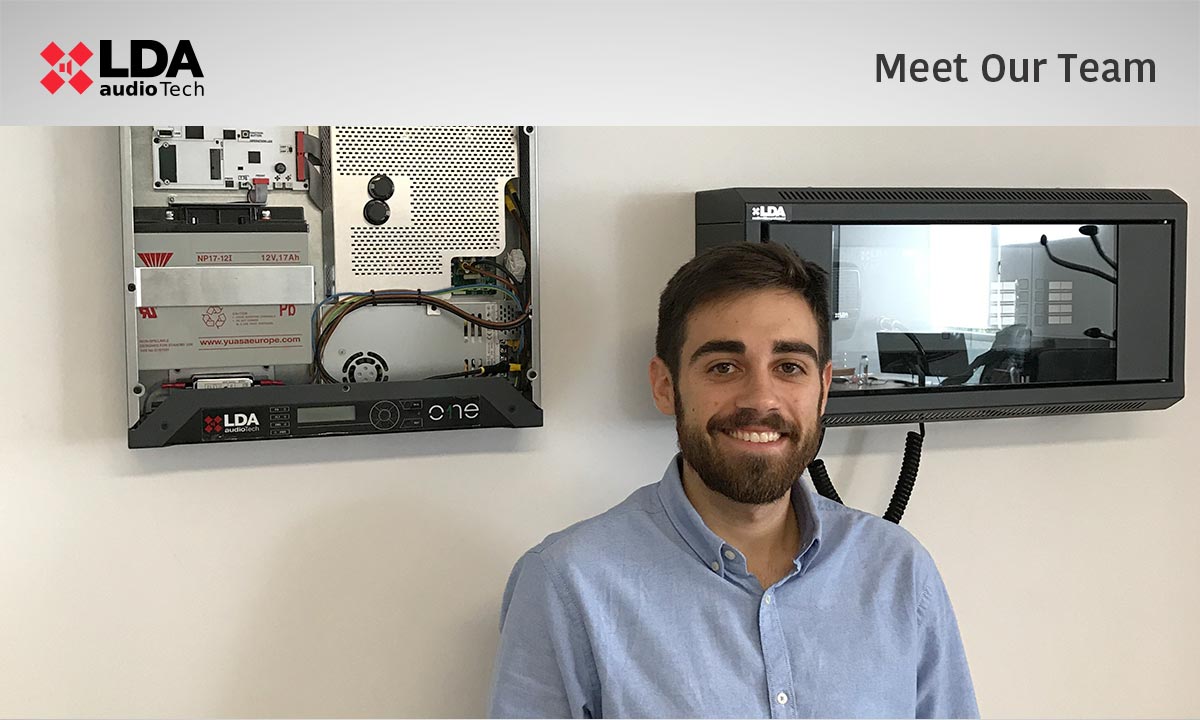 11 Oct

LDA team grows: Sergio Martín

The latest addition to the LDA Audio Tech sales department in Spain reinforces the company's growth trend in the audio and voice evacuation sector. Sergio Martín arrives at Madrid office to strengthen the national sales and customer service team.

Graduated in Audiovisual Systems, Image and Sound Engineering, Sergio Martín also has practical training in audiovisuals, broadcasting and audio recording.

Thanks to this, it provides a comprehensive vision on the entire design, sound and installation process that will be very useful in his commercial tasks, through offers tracking, follow-up, visits to customers and order management, among others.

Sergio joins the Madrid office to continue gaining experience supervised by Luis Rada, head of business development.

LDA is a company based in Malaga that is committed to a local human resources policy, so as to strengthen the local productive manufacture.

The LDA Audio Tech team is made up of experienced professionals who understand integrators, installers, engineers and large companies' needs. Through R&D and continuous recycling, always attentive to the latest technological innovations, LDA offers the best customized solutions for any type of facility.