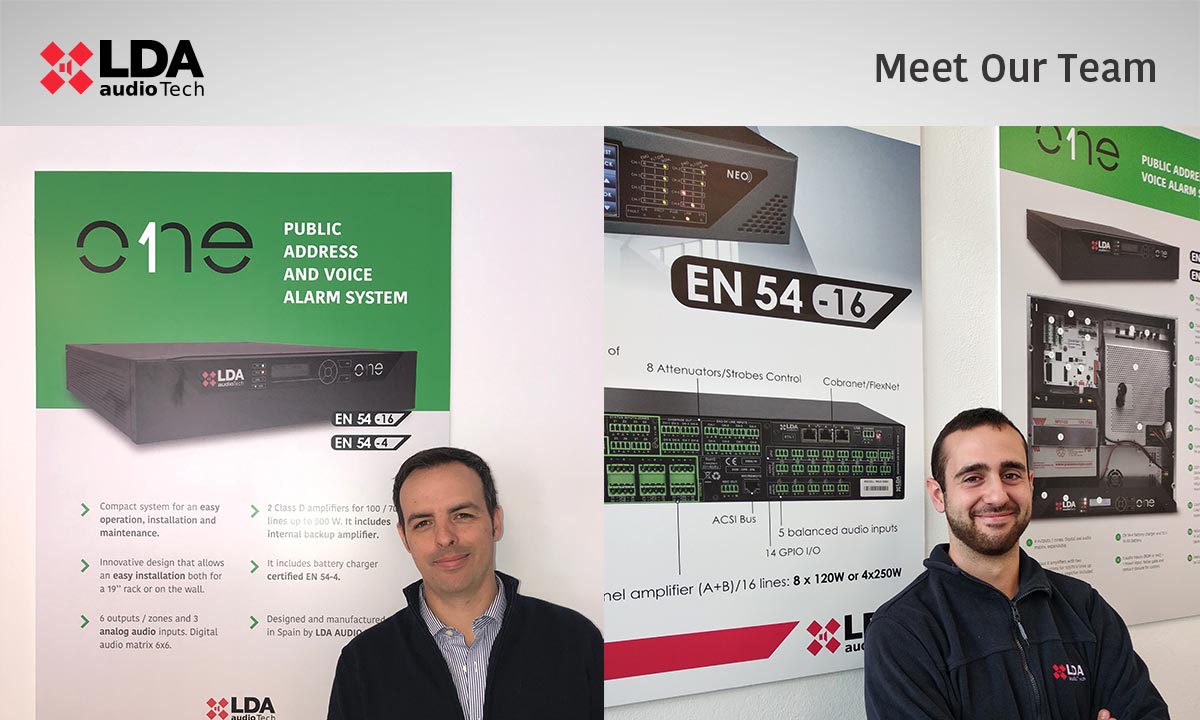 25 Mar

LDA team grows: Luis Rada and Javier Rubio

LDA Audio Tech corporate keeps growing and recruiting the best audio professionals in the industry. Luis Rada as a sales manager for Spain and Javier Rubio as a support technician are two of the latest team members in the company.

Luis Rada has more than a decade of experience in AV and broadcast technologies, although audio is his great passion. He comes to the Madrid office to work on business development and strengthen links with the large portfolio of clients that the company maintains in Spain.

For his part, Javier Rubio is a sound technician with extensive experience in audiovisual installations and events, which gives him a practical first-level view of the technical complexity of professional audio projects. Javier joins the Engineering and Support department of LDA, that offers product development and technical support to clients and partners.

LDA is a company based in Malaga that is committed to a local human resources policy, so as to strengthen the local productive manufacture.

The LDA Audio Tech team is made up of experienced professionals who understand integrators, installers, engineers and large companies' needs. Through R&D and continuous recycling, always attentive to the latest technological innovations, LDA offers the best customised solutions for any type of facility.