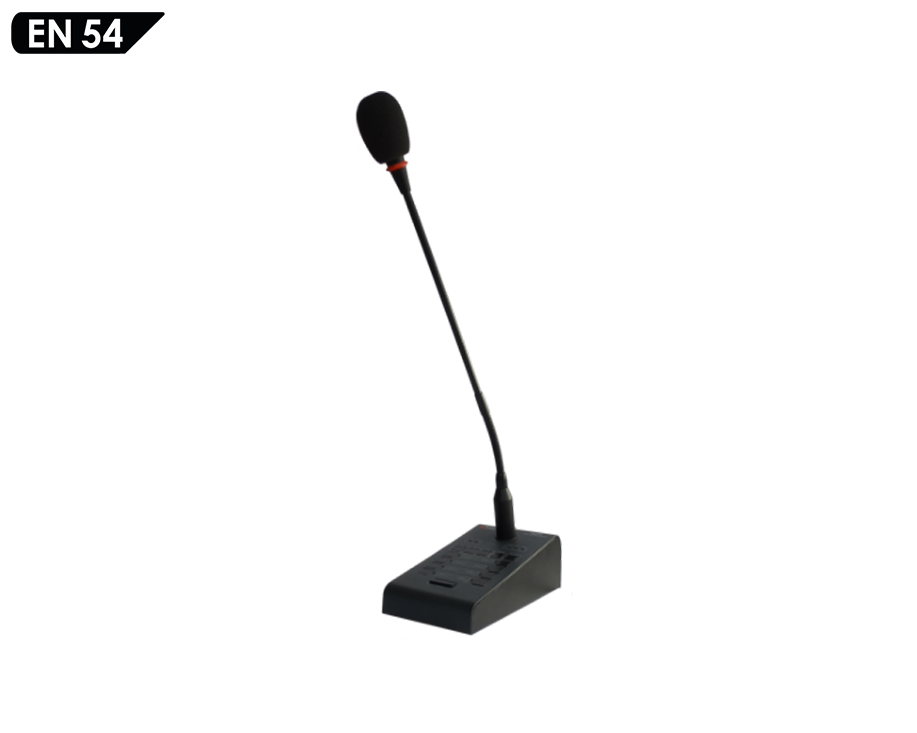 The MPS-8Z is a high-performance digital paging station for the PA/VA system NEO.
Up to 8 MPS-8Z paging microphones can be connected in a bus configuration to the ACSI bus of the NEO system via CAT5 cable. The ACSI bus allows a maximum distance of 1Km and provides priority levels between the devices connected to the bus. It has 8 buttons for paging to 8 zones and additional zone buttons can be added with MPS-8K units. It features an "all-call" button, busy line signal and auto-lock function.
The MPS-8Z offers an event button that combined with the zone buttons allow a wide variety of system functions such as launching pre-recorded messages or loading presets. The sound processing has been configured to achieve high-quality results on the paging of voice, in terms of distortion, sensitivity, bandwidth and signal/noise ratio.
It has an iron chassis to provide superior stability and protection against damage. All buttons are designed for intensive use.
Main Features
8-zone programmable buttons.
Event activator.
Recall function.
Auto-lock function.
LED indications for zone selection.
LED indicators of the LDA NEO system's state (EMG, FLT or LINK).
LED Indicators of busy and conceded word.
Power directly from NEO thorough the UTP Cable and
High performance durable microphone capsule.
Datasheet, manual, certificates and other technical documents