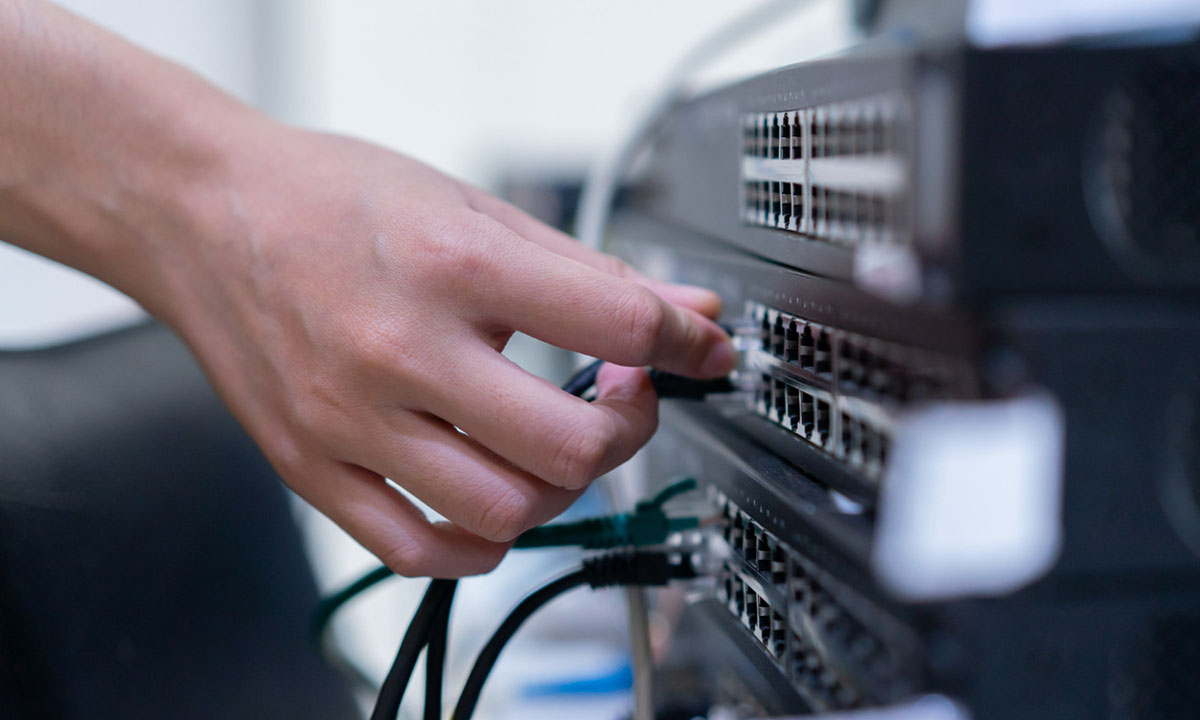 05 Aug

Advantages of using AES67 over other audio-over-IP protocols in EN54 systems

Audio over IP systems that work with the AES67 transmission standard have great advantages over those operating with proprietary protocols: they are less dependent, more flexible, and easily integrated. Let's take a look at the details of this comparison in this article.

Audio transmission over data networks, or audio over IP, is an increasingly widespread technology in all types of installations, especially in critical and safety-critical systems such as public address, background music and voice evacuation.

Layer 3 audio over IP allows the digital signal to be sent over the same network as the rest of the systems (video, internet, etc.). This reduces costs by saving on cabling, facilitates installation in any complex project, and provides reliability and robustness.

The AES67 standard, developed by the Audio Engineering Society, provides a layer-3 protocol to enable interoperability between different audio-over-IP systems. It is an open standard and can therefore be used freely, which makes it more competitive with other proprietary protocols on the market.

✉ Interested in this topic? Subscribe and get more content like this

In the case of EN54 public address and voice evacuation systems, it is essential for the audio signal to be stable, with high-quality and low latency. When these systems are integrated into an IP network, AES67 offers the technical features required for integration.

Not only that, but AES67 has many advantages over other proprietary protocols when it comes to EN54 systems.

The main advantage is that it is not dependent on third parties, as would be the case when using proprietary protocols where all components are bound to an external developer.

EN54 systems go through a demanding international certification process that requires all hardware and firmware components to be tested according to the standards.

By using an open standard such as AES67 it is possible to control the entire product certification process. Working with third-party proprietary protocols, any changes to them, even if not related to the use in the system, must be notified and may involve a new certification process.

In terms of the product lifecycle, the flexibility offered by AES67 allows us to work autonomously in research and development without relying on updating proprietary protocols from other manufacturers. You will get more durability and stability.

The use of AES67 also benefits our production chain, as we are not dependent on components manufactured by other developers but can flexibly adapt to supply problems using generic and more readily available components.

This makes us a reliable supplier to customers who need to meet deadlines in large engineering projects and integrated systems.
EN54 system design with AES67
For system design, the use of open technologies such as AES67 is also a great advantage. In general, AES67 allows us to design systems that require less bandwidth in networks, especially for microphones, as these systems will not need to install proprietary software to operate but will be able to operate autonomously and quickly.
In addition, proprietary technologies are not as comprehensive in system monitoring and audio links. The EN54 public address, background music and voice evacuation equipment monitors and controls all system parameters to detect any issues, which is made possible by using the AES67 open standard for layer-3 IP audio.
However, AES67 is not exclusive and can operate seamlessly with other proprietary protocols, enabling true interoperability between systems from different manufacturers and facilitating the architecture of complex networked projects. This ensures compatibility with other security, audio and video systems operating on the same network.
LDA and AES67
LDA Audio Tech has been working for more than 2 years on the development of the AES67 protocol for audio transmission over Ethernet.
The company's commitment to this open standard is clear. It will result in the launch of new products to expand the capabilities of its EN54 systems and increase their robustness and security, both for newly installed equipment and for those already in use.
Interested in this topic? If you want to be kept up to date with all the news we have planned on AES67, as well as content on EN54-certified PA/VA systems, regulations, installations and much more, subscribe to our newsletter and you will receive the latest information directly to your inbox.