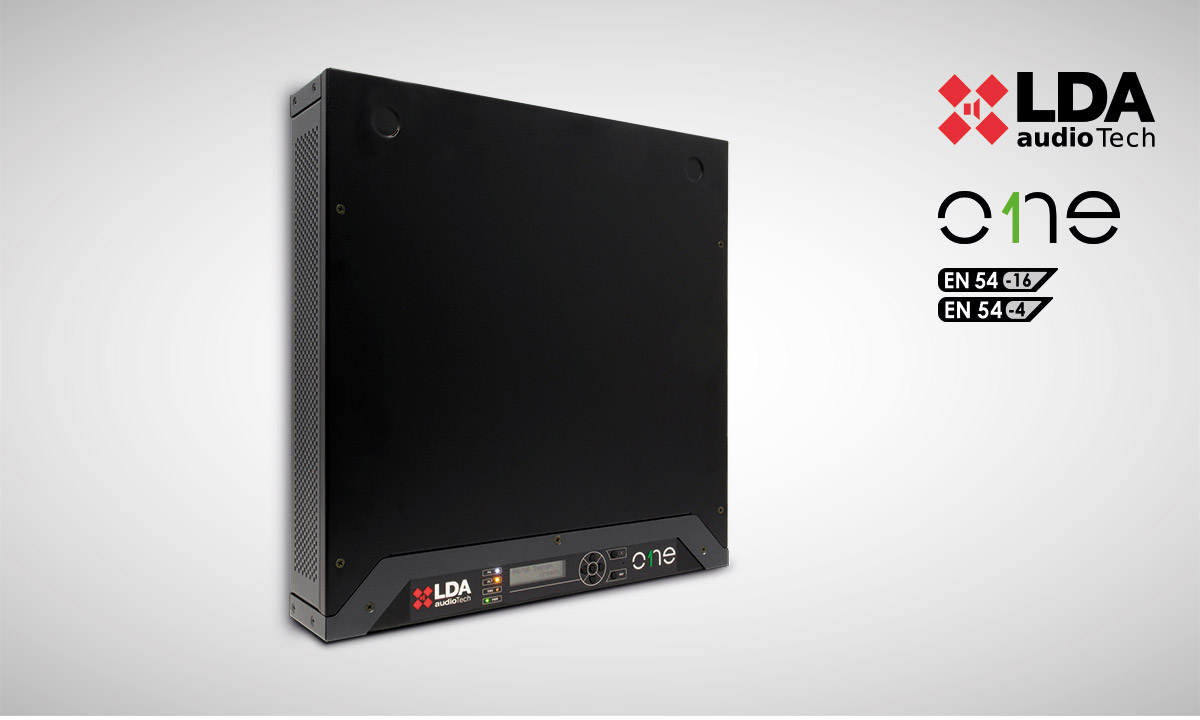 27 Jul

How to configure LDA ONE, the easiest to install EN54 PA/VA system on the market

LDA ONE, our latest EN 54 certified public address and voice alarm system, is extremely easy to install, as well as the easiest to operate in the entire market. In this article we give you the main keys to configure it quickly and efficiently.

The whole configuration of the ONE system is done through its integrated LCD screen. There are three methods to configure LDA ONE:
Autosetup function (recommended). Thanks to this functionality, the ONE unit will check all equipment connected to the system: speaker lines, fire alarm dry contacts, microphones, external audio inputs, USB pendrives with EVAC/ALERT messages, etc. Once checked, ONE will automatically load a default configuration and enable supervision for the entire system taking into account the connected devices.
Manual configuration via the menu structure, following the steps set out in ONE's user manual.
Restoring the configuration from a backup file. The specific configuration of a ONE unit can be saved on a USB memory device to load it later on the same or a different unit.
Any of the chosen methods is enough to start up the LDA ONE EN 54 certified public address and voice alarm system, which makes it one of the easiest to operate on the market. This simplicity also helps to minimize the possibility of failures or wrong configurations, which eventually results in a reduction of costs in terms of maintenance and greater reliability.
LDA ONE is the most compact and cost-effective EN 54 PA/VA system on the market, perfect for fire safety in all kinds of installations:
Complies with international standards EN 54-16, EN 54-4 and EN-60849.
It has integrated a built-in battery charger.
Allows vertical and horizontal installation, both wall and rack.
Offers 500 W of power, with 2 amplifiers, 6 zones and 6 audio sources.
DOWNLOAD THE LDA ONE BROCHURE
If you want to know more about LDA ONE, do not hesitate to contact us and we will offer you all the information you need for your public address project.