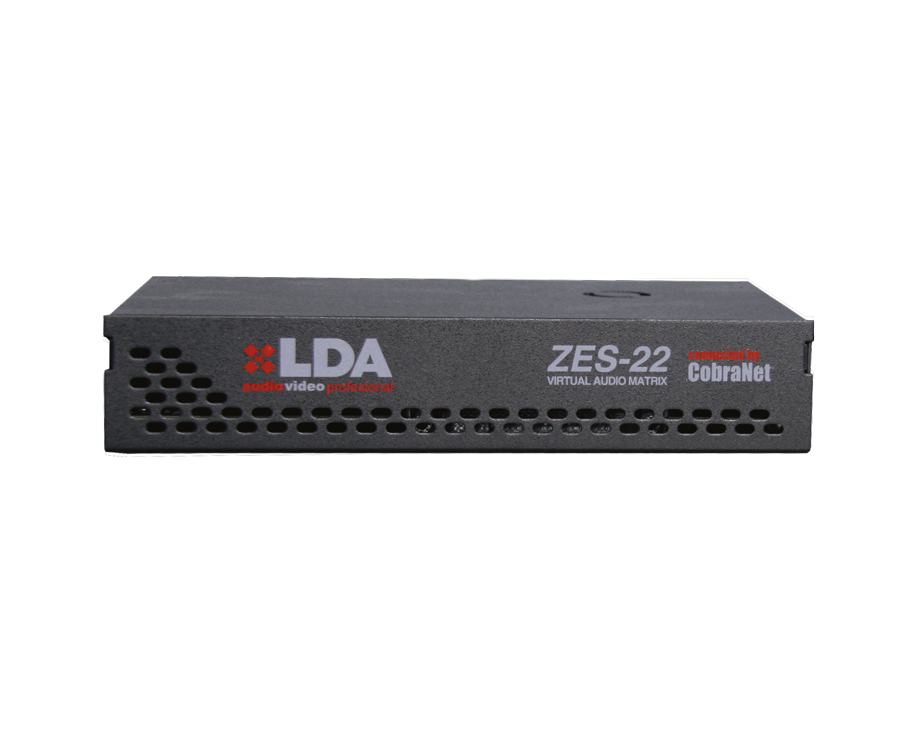 The digital audio processor ZES-22 is a Digital Audio Matrix that offers advanced features for any type of audio installation.
The ZES-22 is a piece of flexible equipment with 4 balanced audio ports that can be configured as inputs or outputs according to the needs of the installation: (2×2), (4×0) or (0x4). The ZES-22 has digital audio input by Ethernet including a redundant Ethernet interface, which offers the possibility to design distributed audio systems. This digital audio matrix allows optical fibre adapters for sending and receiving data over large distances.
The ZES-22 has an integrated Digital Signal Processor (DSP) and offers parametric equalization, filters, compressor, level control, etc.
The ZES-22 is ideal for networked emergency purposes and only occupies ½ rack unit of width. It offers the possibility to unite two ZES-22 in order to have double functionality and occupy just 1 rack unit of width.
Main Features
Local audio Matrix of 2×2 I/O (optional configuration in factory)
Audio over Ethernet.
High-performance DSP
Analogical step of gain. They are eligible for each channel in order to improve the signal/noise ratio.
Remote and local configuration.
Remote and local supervision.
Graphic interface for remote configuration. Easy operation (GUI).
Supply by PHANTOM to microphones.
Datasheet, manual, certificates and other technical documents